BY GASTÓN GAITÁN
The shopping center sector is undergoing profound change. We could even declare that our centers are no longer mere shopping premises, considering the variety of channels available at present, and are evolving to become places where it is possible to live different experiences with family and friends.
The necessity of embracing this change leads us to reflect about old ideas and renew them, considering customers as a key element of this process, since their time is money, and so should it be for us. They expect to spend an excellent time in our shopping centers and we should make an effort to ensure every second is wonderful so that they live unique experiences and wish to come back.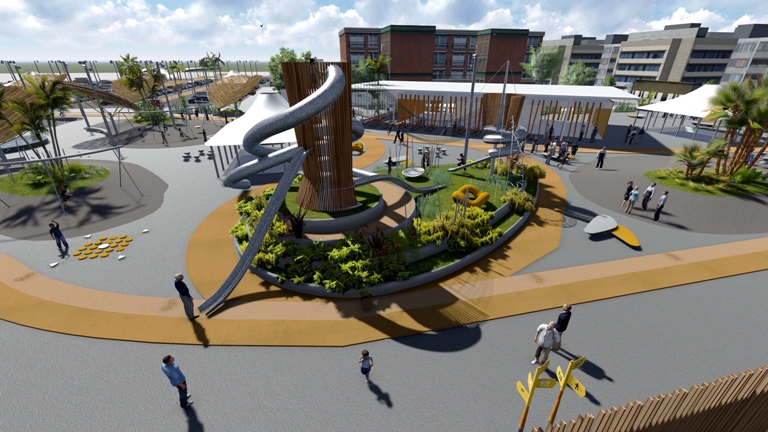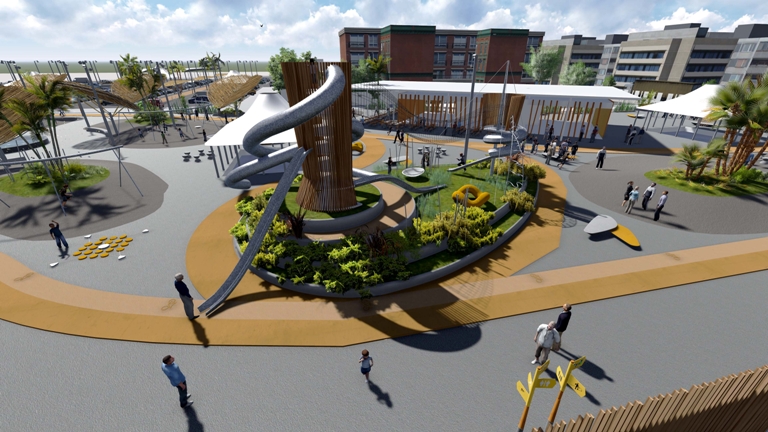 Boosting commercial services
Bearing in mind that customers are no longer coming to our centers with the sole purpose of going shopping, but also to spend their free time, the transformation we are talking about should involve offering them services that may be part of their lifestyles. In order to so, we should pay special attention to our leisure opportunities and turn centers into unique places and give customers a reason to choose us. Now more than ever, we should provide leisure solutions that complement and mainly boost our commercial services.
This situation poses a great challenge as, if it is necessary to reconsider our centers' philosophy to create new spaces, we will have to give a twist to the way we plan them. This is where a company like theleisureway comes in. We have worked on remarkable projects that have been a reference to other shopping centers on how to adapt their leisure offer to new consumer requirements. An example of this project is the work its team performed in the Puerto Venecia leisure area, winners of the best shopping and leisure center worldwide at the 2013 Mapic Awards.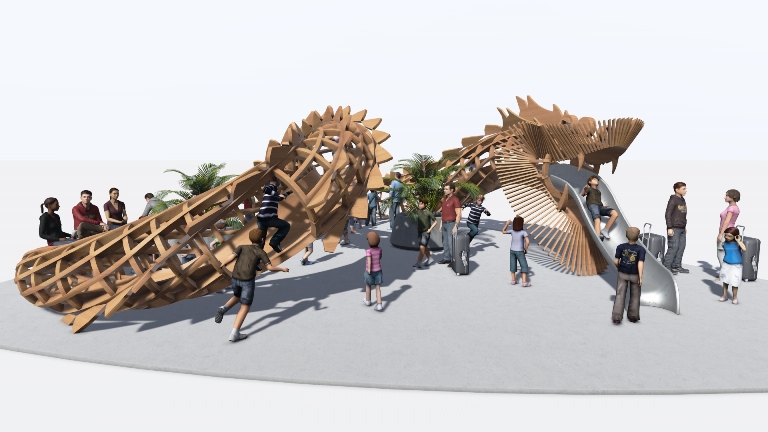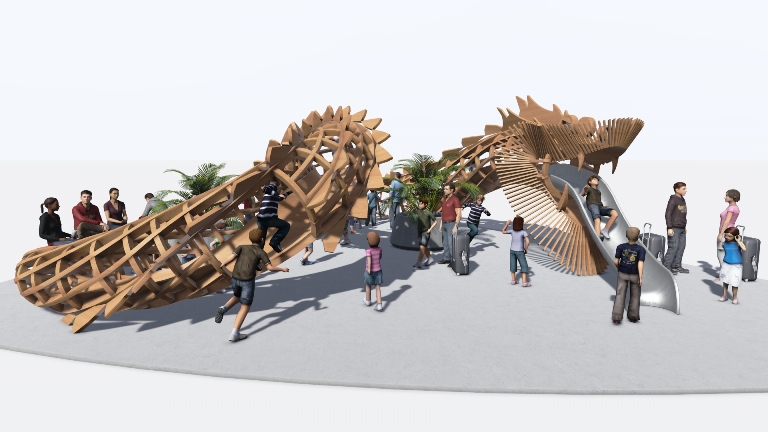 Unique and alternative leisure solutions
Until recently, we seldom looked for exclusive and alterative leisure solutions in agreement with the comprehensive strategy of the center. We instead used to think of them during the marketing period and the people involved in such activity were the ones who defined the services provided. As a result, there was no expert in the field and leisure was considered an isolated area of the group. Only a short time ago did we recognize the need to have distinctive, tailor-made services in agreement with the shopping center's goals. Developers, in cooperation with qualified staff in this field, are responsible for conceiving the leisure strategy during the start-up of the mall's design, whether from the beginning or during a remodeling process.
The plan we have described is made up of several phases. The initial one involves drawing up a comprehensive diagnosis of the current situation considering the types of customers, the competition, technical requirements, traffic flows, and the environment – just to mention a few aspects. We thus define a bespoke leisure strategy and transform the shopping center into something unique. When all is said and done, planning the leisure offer for an urban center, a large center covering a regional area, or one located in a crossing area all have different requirements. There is a wide range of possibilities for every kind, although very similar solutions have been applied in almost every occasion so far.
Not focusing on filling empty units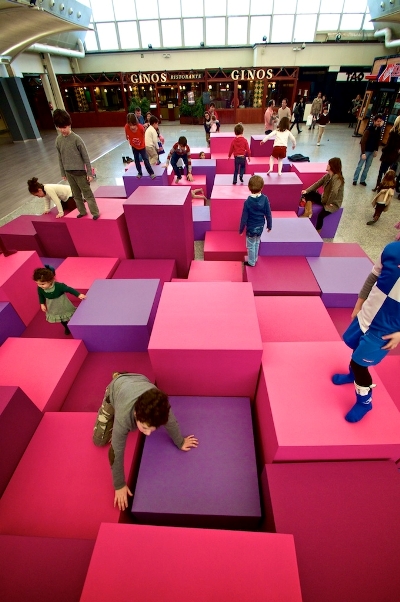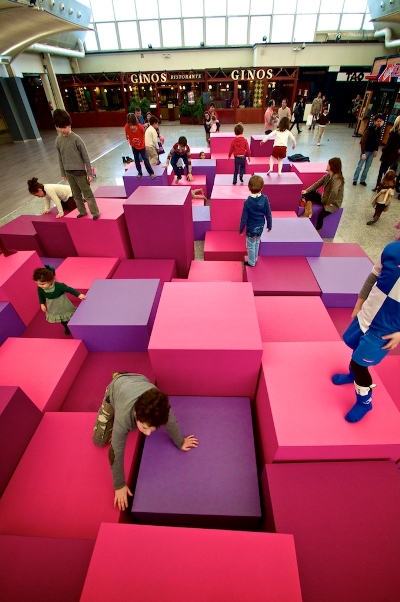 The challenge the developers and shopping center managers are is currently taking up is to establish its leisure necessities and to study the best options. The leisure solution to be implemented must have a clear global vision and not be exclusively focused on filling an empty unit. Furthermore, we should provide innovative leisure solutions, far from obsolete examples and repetitive models, arranging unique and attractive services according to set targets.
After opting for a unique and innovative solution, the new challenge involves evaluating the investment. It is essential not to analyze leisure individually, since investing in leisure has a great impact on a shopping center's success. Factors such as the capacity to encourage trade or increase visits or dwell time result in a higher sales level and a better performance, strengthening sustainable income in the long term.
On the other hand, traditional analysis parameters applied in projects are based on activities' expected results and do not include important parameters such as emotional benefit, customer loyalty, visit repetition or their satisfaction after the experience. Building a leisure project by considering only revenue means losing the origin of the leisure necessities in shopping centers.
Staying longer and coming back
We want our projects to be successful, although success does not only lie in figures, but rather on the more human side. I suggest that we evaluate people's tastes and think about what we can offer in order to attract their visits, make them stay longer, and get them to come back. That is basically the key to providing long-term consolidation to the mall. Our aim is to create places where people visiting our centers may have a good time and their experiences are marked by emotions and feelings. Furthermore, we are responsible for coordinating both the human side and figures, as we are fully aware of the importance of business.
This can be a very positive change for everyone. It is true that we face a very mature sector: Customers are becoming more demanding and reality is forcing us to refresh our offer so that we can adapt it to consumers' needs. It is also true that we still have a long way to go and tedious work to do. We will soon be witnessing successful results for both our customers and professionals in this field, however. This is a moment of change and we must take advantage of the opportunities; we only have to take note of the necessities and find the way to meet them. In this regard, I believe we should remain close to the leisure track and take into account the important role that it plays in our lifestyle.
About the author
Gastón Gaitán is manager director of theleisureway (www.theleisureway.com), a pioneer company in the applied development of leisure philosophy. It is dedicated to offering tailor-made leisure solutions to shopping centers. Gaitán is an expert in the leisure sector, having worked on prominent projects in this field for malls around the world: Spain, Portugal, Argentina, USA, France, Russia, Romania, and Slovakia. Since 2011, he has developed his professional activity in theleisureway, a company he founded with offices registered in Zaragoza (Spain) which, with an international and multidisciplinary team, develops leisure projects in shopping centers according to the work philosophy he developed in the early years of his career. Gastón Gaitán transfers his vision of the important role of leisure in the shopping center field. He sees this as a challenge and an opportunity and he explains the solutions that theleisureway offers to the sector.