According to the report, in 2014, only one shopping center was opened in Latvia's capital Riga: Maxima XX in Mezciems at the end of the year. Its total area is 7,200 sq m. Other retail developers opened the following new shopping centers: SIA Plesko Real Estate RIMI in Ogre and SIA Eften Jelgava RAF Centrs in Jelgava. This brought the total of shopping centers in Riga to 41 (counting those over 5,000 sq m of GLA with over ten tenants) at the end of 2014, with a total leasable area of 649,000 sq m. The city currently has 0.93 sq m of shopping area per capita. The major ones are still making improvements and changes.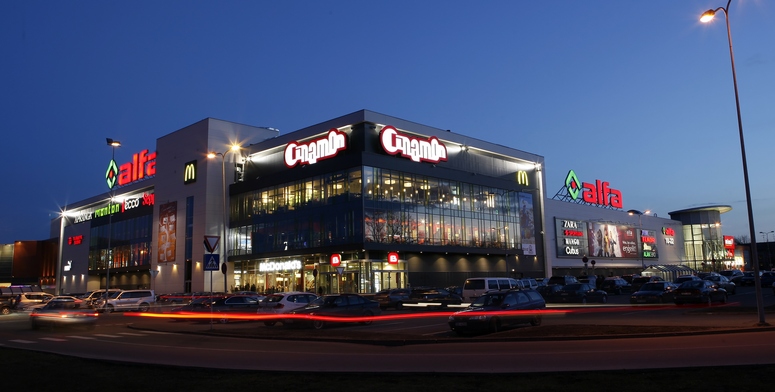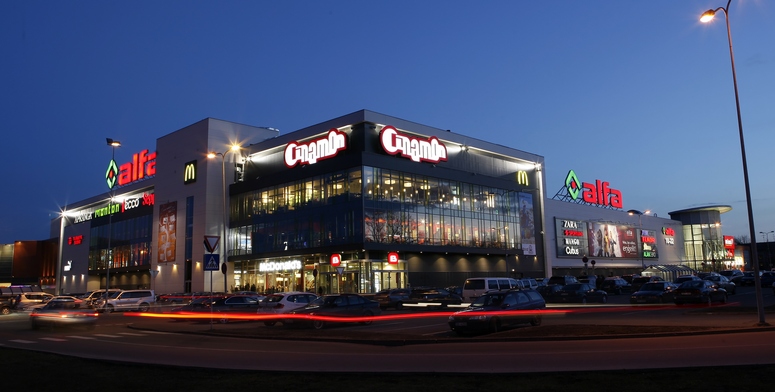 Linstow Center Management, one of the key local market players, is planning to expand their two malls: Alfa and Origo. These plans include the expansion of Alfa by approximately 11,500 sq m and the expansion of Origo with a new wing. It will consist of 40,185 sq m of total floor space, including a 15,750-sq-m space for retail lease, 9,015 sq m for office space, and 8,233 sq m that will be taken up by a basement also featuring underground parking for 150 cars. Alfa's expansion project is scheduled to be finished in the spring of 2017 and Origo's in 2018. Another major retail market player, ELL, is considering the expansion of its own shopping center, Spice Home, and the potential investment is about €60 million.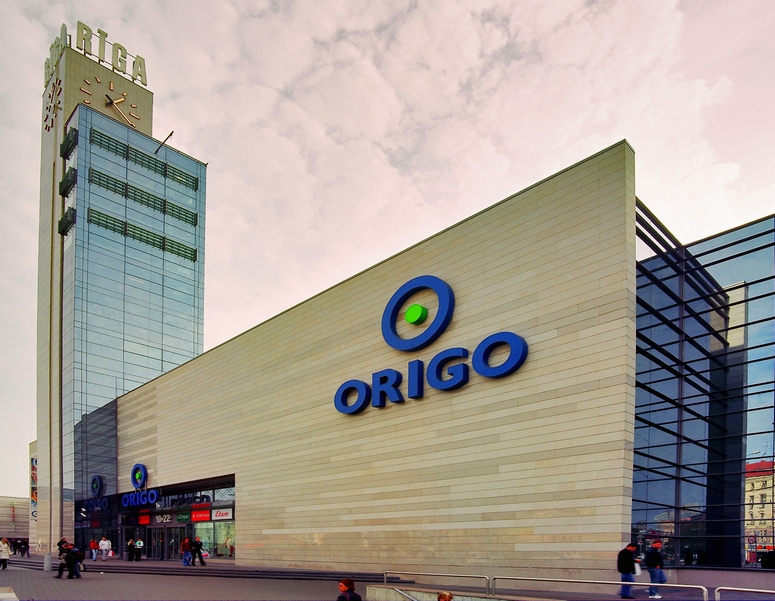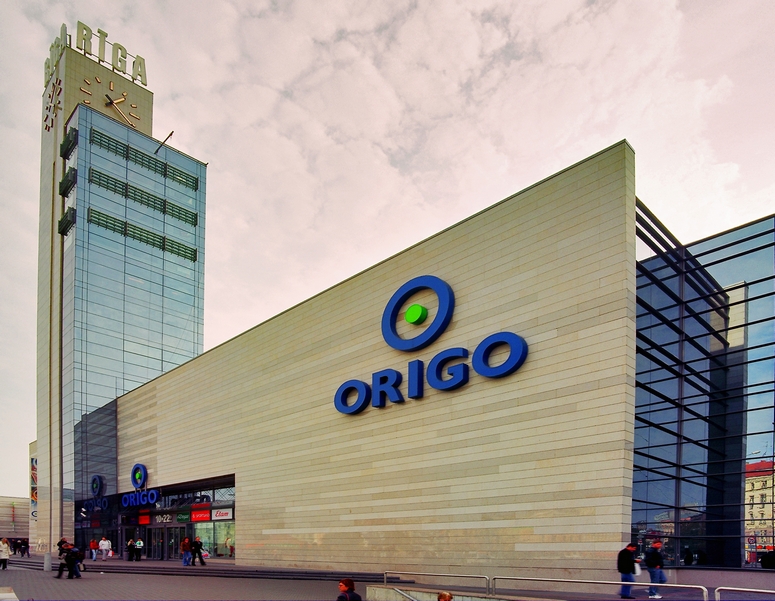 Sky & More partly changed its concept to "shop-in-shop," where a brand owner or retailer takes space in another retailer's store. That helps to increase sales volumes for both parties and the brand owner rents not only an area for sales, but also sales staff, management, etc. At the same time that international brands are carving out a market niche, Seppala, the clothing sales department of the Finnish retail company Stockmann, has announced that it is closing its stores in 2015. Stockmann indicated that last year the brand suffered a loss of approximately €25 million. At the moment, they have nine stores in Latvia, and due to Seppala leaving we can expect approximately 7,000 sq m of vacant retail space to appear in shopping centers. Another international brand, Varner Baltija, closed all Cubus, Bik Bok, and Dressman stores in Q1 2014, freeing approximately 10,000 sq m of retail space in shopping centers.
The home improvement store Depo started construction work on a new store at Krasta Street 36. This will add approximately 6,800 sq m to the vacant retail spaces of its current DIY shop at Krasta 52. In January 2014, SIA Palink decided to leave the Latvian market. IKI was one of the largest retail food chains in Latvia and had worked here for the past nine years, managing a total of 51 stores. The stores have started to work under the Mego brand.
In 2014, SIA Nekustama Ipasuma Projekti started construction work at Imantas 15 line 7 in Riga, near the Maxima building. In late 2015, they are planning to open a shopping center with a GLA of approximately 2,200 sq m. The main anchor tenant will be Rimi. Akropolis LV, SIA; a subsidiary of Akropolis Group, UAB; planned to open a shopping center at Maskavas Street 257 at end of 2015, but the project has been postponed to the end of 2016.
Demand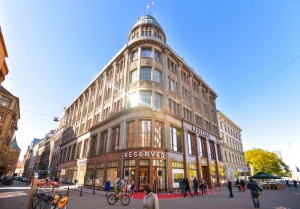 According to the experts at Ober-Haus, the main street of Riga has recovered, with a stable vacancy rate of 2% after reaching nearly 20% in the depths of 2009. Tenants are still looking for premises in this active center of the capital, and the most active searchers are in the foodservice industry. Foodservice companies are entering the market actively. For example, Hesburger is considering the possibility of opening new restaurants/cafes, and one will be opened at Krasta Street 85 in 2015. Subway has already opened three restaurants in the Old Town and in the active center of Riga. Some building owners are keeping spaces empty and waiting for attractive tenants that will be able to pay higher rent. The greatest demand and the highest rents are for retail spaces from 50 sq m to 150 sq m in the city center. Store incomes in the Old Town in the center of Riga are sensitive to the season, but during the summer months of 2014, the city experienced the second-largest increase in the number of foreign tourists in Europe, an 18.9% increase compared to 2013. The vacancy of premises is close to 0% in the most popular tourists' places in Old Riga. In May 2014, the largest Reserved store in the Baltics opened at Kalku Street 15. The area of the new store is over 1,700 sq m. This brand is one of the fastest-developing international fashion retailers.
Demand for well-located retail premises remains high. In addition to the continual expansion of existing retailers and the relocation of several new brands, a new Baldessarini boutique was opened on Terbatas Street, the premium watch brand Chopard opened a store on Elizabetes Street, and an Elena Miro brand store also opened on Elizabetes Street.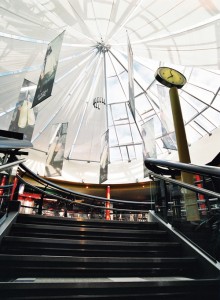 There is still very high demand for spaces in shopping centers. Most malls are nearly fully leased, with minimal vacancy rates. The vacancy at the largest shopping centers at the beginning of 2015 was 0% at Spice and Spice Home, 0% at Alfa, 0.3% at Mols, 2.6% at Origo, 1.9% at Galerija Centrs, 2% at Riga Plaza, 2.7% at Dole, and 0% at SC Domina. Olympia is planning to open a factory outlet shop on the second floor. At the completion of this project, 30 stores with about 8,000 sq m will be opened and will offer world-famous brand-name fashion and sports products from their factories. The first floor and part of the second floor will remain open.
Internationally recognized brands continue to enjoy Riga and more and more new fashion stores continue to open. For example, H&M already opened their sixth store in Latvia. The last one was opened in the Domina Shopping center and has a total area of nearly 2,200 sq m. The first H&M store opened in autumn 2012. This brand is now represented at Galerija Centrs, Alfa Parks, Spice, Riga Plaza, Mols, and Domina Shopping.
Investing about €2 million, the British retailer Debenhams opened its first department store, which has a total area of nearly 3,000 sq m, in Spice in March 2014. New stores in Riga were also opened by other international and recognizable brands such as Ben de Lisi (women's clothing and home furnishings), Janet Reger (women's underwear), Jasper Conran (clothing and accessories), Camp David (men's store), the American brand store US Polo Assn., and Sketchers.
Rents
There were no relevant changes in high street rents. Rents on high streets range from €15 to €35 per sq m. In the prestigious Old Town area, rents for retail premises are from €20 to €50 per sq m. In shopping centers, rents were stable in 2014. The lowest rates started at €5.0 per sq m for large units (1,000 sq m or more), from €15 to €35 per sq m for medium-sized units (150 to 300 sq m), and from €25 to €50 per sq m for small units (under 100 sq m). Anchor tenants, such as supermarkets, typically pay €5 to €9 per sq m.
Investment
The most active interest and high demand are for retail, hotel, office and residential properties in Latvia, says the market report. Investors are looking for properties that are in a great location and are able to yield a good cash flow. The largest investments came from neighboring countries and from individuals in Russia.
A noteworthy transaction in the retail market was the sale of Damme Shopping Center. Plesko Real Estate sold this property, which has a GLA of 13,000 sq m, in Q2 2014. The transaction involved separating the Damme Shopping Center business from the other businesses of Plesko Real Estate by establishing a new company and the subsequent sale of that company to the Norwegian company New Agenda Partners. The retail trade company Mego acquired the stores belonging to the IKI chain, and at the beginning of 2014, 51 stores become Mego retail outlets. After this deal, Mego became one of the largest retail trade companies in Latvia. At the moment, Mego runs a total 86 stores.