The keystones of Speed Glamour are the constant growth of online sales in China, as well as a stronger request coming from Chinese customers to access real original Italian products and brands (in a market overwhelmed by counterfeit and fakes), together with the need of having a rich and wide offer.
The essence of Speed Glamour is in the name itself: original items, available only for few months on line and replaced by new products/brands; a real run against time to buy a product that probably will not be available anymore in the following days.
"Amongst the many consultancy activities we have in China – as Larry Smith's Managing Director, Christian Recalcati, states – we seized this unique chance that allows us, in a very exclusive way, to help Italian retailers and small factories that create high quality products, but don't have economical resources or know-how to enter a market which is asking more and more for Made in Italy".
Some of the PROs of the website are the chance to experiment for few months and with reasonable prices the perception of one's products and brands in a market that otherwise would be difficult to access, as well as having many facilitations (amongst which the definition of the products' price and the simplification of custom operations).
Follow ACROSS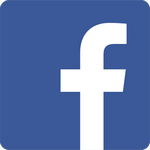 Share this article