ACROSS: At the beginning of July, Lar España announced an agreement to acquire the Megapark shopping center for €170 million – the largest transaction carried out by your company to date. What was the reasoning behind this deal at the time?
MIGUEL PEREDA: The investment in this retail park epitomizes the company's philosophy when it comes to acquiring retail spaces. The property is located in a major catchment area of Bilbao and has very good growth potential and very little competition. In the case of Megapark, one million people live within a 15-minute drive of the shopping center and the area receives around 18 million visitors per year.
It is a retail complex with a carefully curated mix of leading brands, a factory outlet, and a leisure and entertainment area. The retail park features top-tier brands such as Conforama, Media Markt, Decathlon, El Corte Inglés, Maison du Monde, and Toys R Us. The center also benefits from the largest factory outlet in the north of Spain, whose closest competitor is located in Bordeaux, 400 km away, and accommodates leading brands, such as Nike, Mango, Puma, Desigual, Geox, and Levi's.
ACROSS: Your second-largest investment to date was also made just recently, correct richtig?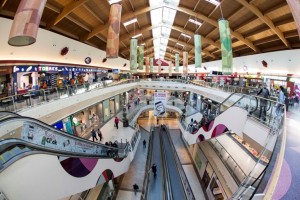 PEREDA: The purchase of Megapark will be the biggest investment carried out to date by Lar España. It is notable that the previous investment, carried out two weeks before that, was the largest that the Socimi had carried out up to that point. This was the purchase of the El Rosal shopping center, which comprised an €87.5 million investment, virtually half the size of the Megapark deal.
With the purchase of Megapark, Lar España has exceeded its 24-month investment objective proposed at its IPO in March 2014, with almost €840m invested in scarcely 16 months, i.e. eight months ahead of schedule. I would like to underscore that, with this transaction, the company has managed to consolidate its property portfolio. It is primarily retail based, with very high income creation for the short term and a very high potential value uplift for its shareholders in the medium and long term.
ACROSS: What key factors do you pay particular attention to when carrying out transactions?
PEREDA: In our case, we stand out from others players in the market due to the fact that we have completed no less than 23 transactions to reach our objective. This means that, on many occasions, we turned down purchasing large property portfolios. Although these would have sped up the investment process, they did not sit properly with our ad-hoc value creation style, which focuses on each and every specific property. We have never purchased anything that we were not sure of how we were going to improve. Another key factor is that 70% of the value of the properties acquired were off-market deals, which demonstrates Lar España's ability to obtain access to unique deals, thanks to the prestige and trust that sellers and the real estate market as a whole have in its manager, Grupo Lar.
ACROSS: Will you soon be announcing other retail transactions?
PEREDA: The share capital increase that we brought to market in July, and which we successfully completed in August, allowed us to obtain an additional €135 million, to which another €135 million of bank financing can also be added. We therefore have the funds to finance the Megapark deal and others that are detailed in the prospectus issued to the regulator. In the prospectus, we indicate that we have already identified potential investments worth €591 million, of which €169.6 million relate to transactions that are being exclusively analyzed by the company, the majority of which have already come to fruition.
New transactions will thus be announced over the upcoming months. The company intends to invest more than €1 billion before the end of this year. To date, it has invested €852 million, hence it has already achieved the objective of investing all of the capital by Q3 2015. Lar España is the Socimi with the largest volume of shopping centers, which represent 70% of the acquisitions that the company has made thus far.
ACROSS: How would you assess the current shopping center investment market in Spain in general?
PEREDA: Investment volumes in Spain are above the historic average and investors focusing on this asset class are highly specialized. After a long and protracted crisis, there are many shopping centers out there that are behind the times, require an upgrade, and are very good investment opportunities. Lar España is positioning itself in good, average-sized malls that are consolidated centers in their catchment areas and have room for improving their management. We can thus create value by applying specialist management skills in the centers and capitalizing on the upturn in consumption in Spain.
It is very good news that leading international retailers are backing our market. It is a positive sign that Spain is currently an appealing destination to invest in shopping centers. In addition to this encouraging picture, one should also add that the supply of new malls in the pipeline is the lowest across the whole of Western Europe, with hardly 100,000 sq m of new retail space expected to come on to the market in 2015 and 2016.
ACROSS: Which of Lar España's shopping centers performs the best and why?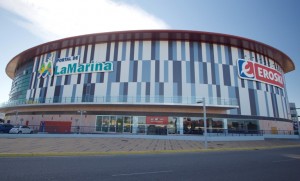 PEREDA: Of particular note is the Ondara deal, where we managed to improve all the performance ratios significantly. The monthly rent from tenants in the mall has increased by 4%, from €1.48 million to €1.54 million. The management of the center, which is carried out by a Grupo Lar subsidiary, has also achieved a 6% increase in the number of visitors, up from 710,000 to 750,000. In the nine months that Lar España has been managing this center, sales have increased by 12%, from €10.32 million to €11.5 million. Finally, occupancy has increased by 2%, from 90% to 92%.
These ratios give you a good idea of the management capability of our company in the properties acquired. Right from the start, the dead zones were identified and the center's architectural hindrances that broke up the smooth flow of visitors were amended. We have thus improved the visitor experience by providing a good mix of attractive anchor brands, relocating some tenants, and improving common areas. The improvement in the center's performance indicators backs this claim. Purchasing the hypermarket was another major milestone set out in the action plan for the shopping center. As a result of this, the company has increased its control of the space in this mall, meaning it can now carry out projects focused on making the best possible use of the available space while looking to achieve the highest possible return per sq m for the occupied space and providing a tenant mix that is ever more appealing to customers.
ACROSS: What criteria must a mall meet in order to be of interest to Lar España as an investment? Conversely, what are the exclusion criteria?
PEREDA: Lar España's shopping center purchase strategy focuses on three core aspects. It looks for consolidated assets located in large catchment areas with growth potential and no other mall nearby. These three conditions ensure that the properties acquired will perform well.
Some of the other determining factors behind an acquisition are a high income per capita for the population in the catchment area, the retail density per inhabitant, and the tourism draw of the area. Lar España's objective is to gain more market share and become the leading company in landmark shopping centers located in medium-sized cities.
I would reiterate what I mentioned earlier: we have closed no less than 23 transactions in less than 16 months in order to complete the first phase of our investment plan. This means that, on many occasions, we have turned down purchasing large property portfolios, as not all of the properties met the aforementioned criteria.
ACROSS: With an aggressive letting plan for 50 new lettings, you have forecast a 96% occupancy rate in the Business Plan timeline. What are the fundamentals behind this letting plan?
PEREDA: In terms of asset management, the objective of this plan is to achieve between a 5% and a 7% increase in sales and an occupancy rate of 96% in the BP timeline. It also sets an "aggressive plan for 50 new lettings." So far, we are making good headway via hard work, a highly talented team, and by adopting a multi-faceted management process. All of these aspects come together to convert the shopping center into a continually improving experience for the visitor, with the right brand mix that meet the needs and tastes of local clientele, as well as providing restaurant services and entertainment. Satisfied customers mean more visits and more visits mean more sales, and on the back of this, the brands entering that market will therefore want to be in our shopping centers.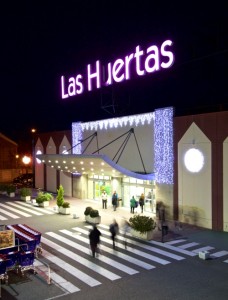 ACROSS: This year your Las Huertas shopping center is undergoing a refurbishment. Generally speaking, when is it time for a mall to be refurbished and what factors need to be considered when you do?
PEREDA: Once you have made an acquisition, sometimes one needs to remodel the shopping center to make it more appealing, increase footfall, and thereby increase the return on investment. A professional management team linked to the company carries out an in-depth study of the spaces with the aim of identifying "dead spaces," i.e. where there is less footfall and therefore less interest for visitors. Our managers aim to make these areas more appealing, which sometimes involves relocating or adding specific retailers that are more attractive to consumers.
ACROSS: Lar España's latest project is the acquisition of a plot of land in Sagunto to develop a retail complex. What are the key factors behind this project?
PEREDA: The development is strategically located, with a quarter of a million people living in its catchment area, and meets one of the core factors behind Lar España's projects, which is that there is a lack of other large retail schemes nearby. Lar España has reached an agreement to acquire a 120,000-sq-m plot of land in Sagunto, Valencia, on which it will construct and develop a retail complex with 45,000 sq m of GLA. The total investment stands at €53 million, of which €14 million relates to the purchase of the plot of land.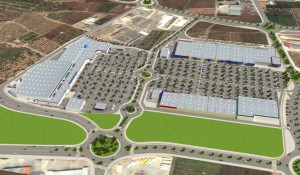 This project will comprise a 20,000-sq-m shopping center, with a hypermarket and a retail arcade, and an approximately 25,000-sq-m big box retail park, with specialist stores and parking for 2,600 vehicles. We are extremely excited about this project: it is the opportunity to really put the retail complex on the map and one that perfectly fits with the kind of assets we are looking for. We are convinced that it will become the benchmark retail complex in the area. It will be called Cruce de Caminos. To date, 50% of the retail space has already been pre-let to leading brands. The project is expected to be completed by the end of 2016 or the beginning of 2017 at the very latest.