The operators that have already been revealed are:
In the outlet village area: Adidas, Reebok, Guess, Benetton, Lamford, Calza2, Mango Outlet, Fifty and Arc OhGar.
In the leisure area and food court: Artesiete cinemas, Café Espresso, La Tagliatella, Foster's Hollywood, Ribs, Muerde la Pasta, McDonald's, 100 Montaditos, El Molino, D'Jorge, Telefónica, Belros and MadLab.
In the retail park: Decathlon, Marketches, Bauhaus, JYSK, Muebles Boom,Verdecora, Juguetilandia, Sould Park Jump and Climbat.
This commercial complex is almost ready for its great opening, which will open for the public at 4:00 p.m.
The technological component of the centre is also ready, as well as all the digital elements that will make up a unique experience for the visitor, from their reception in the latest generation Welcome Centre to the installation of some 'Kimchis' or photocalls throughout the premises that will reproduce their photographs on the big screen.
The outlet village of La Torre Outlet Zaragoza can be accessed through three different entrances and has a main shopping street and three adjacent ones. In all of them, offers and discounts always 30-70% off can be found throughout the year. The central door, guarded by Mango Outlet and Fifty (Cortefiel Group), will welcome visitors, who will find a square where Benetton and Café Espresso will be upon arrival.
Virtual Tour
The exact location of the stores that La Torre Outlet Zaragoza will have can be found in the "Virtual Tour" section of its website latorreoutletzaragoza.com. In it, users will be able to virtually walk through the centre's facilities and discover all the new brands through a game in which they will obtain a prize for free.
This 3D technology has been developed by a company from Zaragoza. The tour is based on a futuristic bet that opens a world of possibilities among digital natives, aspiring to come true simulation videogames such as Sims or Second Life.
In this way, La Torre Outlet Zaragoza creates a space that anticipates the uncertain future by merging a physical space with a virtual recreation in web format that is identical to reality and allows users to walk through the outlet as if it were a videogame.
This Virtual Tour is, for the moment, the scene in which the most curious people will be able to know, before anyone else, all the brands that are going to be in the centre. Once inside, they just have to find the floating gift, approach it and click on "Get gift". Next, they will have to download the App from Google Play or the App Store, enter their details in the VIP Club section and find the Virtual Tour promotion there. To redeem their prize, it will be necessary to go to the stand set up at La Torre Outlet from October 22 and
show the QR code.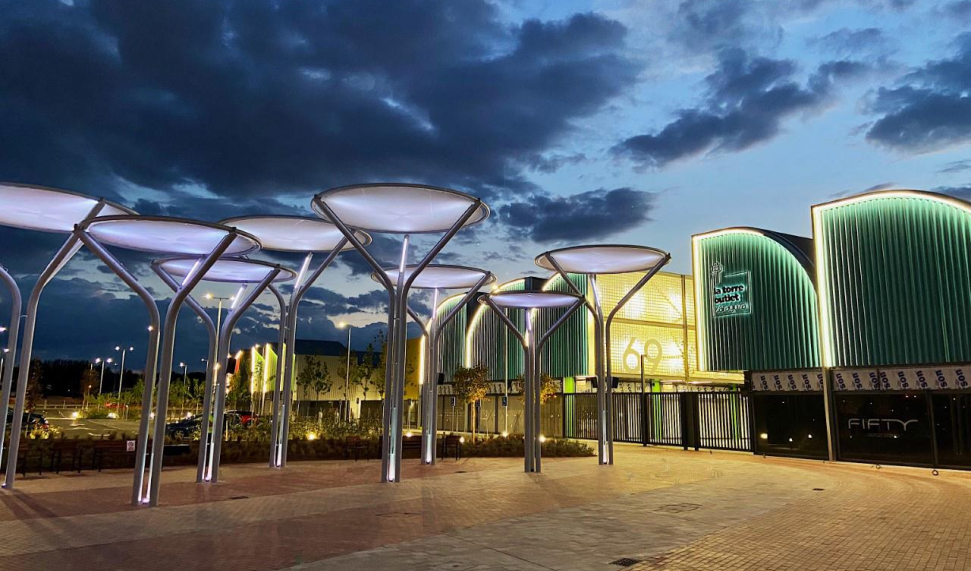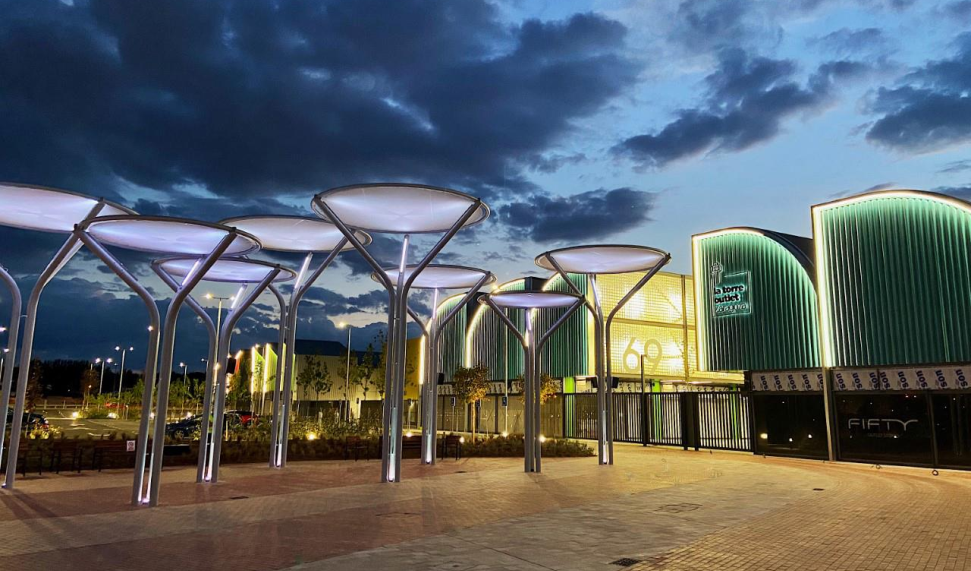 La Torre Outlet Zaragoza and its leisure and entertainment offer
La Torre Outlet Zaragoza will not just bring the best fashion and trends to its corridors, but also will offer numerous leisure and entertainment activities for the whole family to enjoy. Starting on October 22, visitors will be able to combine their shopping day with the best escape and virtual reality games of the MadLab space or with the special programming of the Lego Fan Factory, the first of its kind to be opened in Aragon.
La Torre Outlet Zaragoza opens this new play space in the region thanks to one of the best-known games in the world: LEGO®, which for more than 85 years has made children's imaginations fly through its mythical blocks of building.
The Lego Fan Factory Lego Fan Factory will be aimed at children between 1,5 and 12 years old and will be free for one hour. It will have two differentiated areas by age that add up to a total of 250 sq m, where each month the children will carry out different activities and workshops related to the well-known Danish game: they will build masks, carry out
workshops and constructions of LEGO Classic and LEGO® DUPLO for the little ones, and much more!
Another novelty that La Torre Outlet Zaragoza brings will be the implementation of the first MadLab in Aragón, a space that offers entertainment formulas based on virtual reality, videogames and scape rooms. In it, friends and families can live a funny group experience and enjoy a wide variety of content for all kind of audiences, among which escape games inspired by famous movies and series such as The Smurfs or CSI stand out.
Watch a video of the digital event and the start of the countdown to the opening of La Torre Outlet Zaragoza here:
ROS RETAIL OUTLET SHOPPING:
La Torre Outlet Zaragoza is managed by ROS Retail Outlet Shopping, an independent retail real estate consulting and centre management company specialized in Designer Outlets and innovative shopping concepts across Europe. Its headquarters is located in Vienna (Austria) and its portfolio includes several centres located in Poland, Italy, France, Croatia and Portugal. The founders Thomas Reichenauer and Gerhard Graf are both committed professionals with many years of experience and knowledge in the European outlet market as well as recognized personalities in the industry. ROS Retail Outlet Shopping covers all stages of a project from finding the right location to developing it to all aspects of operational management.