Interview with ACROSS, Dr. Angelus Bernreuther
The focus of the mutual repositioning is on
the importance of the local food supply through Kaufland,
the further strengthening of the local supply – especially the fresh food areas,
coordinated investments in omnichannel sales,
initiatives in the area of ecology, especially with regard to climate protection, and
a differentiated offer architecture, tailored to the location of the center and the size of the catchment area.
Consistent Expansion of the Store Network
Kaufland is an international retailer with over 1,350 stores in eight countries. In addition to Germany, the retailer has a presence in Poland, Romania, the Czech Republic, Slovakia, Bulgaria, Croatia and the Republic of Moldova. In the fiscal year 2020, Kaufland increased store sales by 7.5 percent to 25.5 billion euros. The company is part of the Schwarz Group, which is one of the leading food retail companies in Germany and Europe.
The company is continuing to systematically expand its store network in Europe. Now that the German Federal Cartel Office has given the go-ahead for the takeover of 114 Real locations, the integration of the stores is currently underway in Germany. More than 30 stores have already been integrated in recent months.
The Coronavirus and Its Significance with Respect to Kaufland's Real Estate Strategy
Now, Angelus Bernreuther has his say. In his view, COVID-19 and the increasing digitalization have further advanced Kaufland's positioning as a food anchor: "The pandemic has strengthened one-stop shopping. This also and especially affects shopping destinations with a strong food anchor. In this context, our extensive food range, including near-food, plays a decisive role as a footfall driver, especially for shopping centers and retail parks with complementary sectors. Our focus, in terms of assortment, has always been on food, especially in the fresh food segment. Our Kaufland format offers an average of 30,000 items, around 90 percent of which are from the food and near-food sectors … We have up to 3,300 organic items alone."
Further Strengthening of Food Expertise
This format, tailored as a food anchor for medium-sized centers, allows Kaufland to underpin its location and sales strategy. The food retailer continuously strives to expand its competence in fresh produce. Bernreuther: "Our competence is clearly in food, especially in the fresh food sector. When we lease at centers, for example, we target sales areas from around 2,500 m2 upwards."
The consistent focus on fast-moving consumer goods also makes Kaufland increasingly compatible with shopping centers. Following the pandemic, many centers are faced with optimizing the tenant mix. In contrast to the previously purely fashion-dominated orientation, local supply is playing a more important role here than ever before. Kaufland, thus, creates a synergetic complement to the non-food sectors. Bernreuther: "We and the centers support each other." He particularly emphasizes the footfall effect of the fresh food areas: "We offer a total of more than 400 types of fruits and vegetables alone. We operate our own bakery stores as well as fresh food counters for meat, sausage, cheese, antipasti, and fish. At selected stores, we feature Infarm greenhouses, where we grow parsley, basil, and cilantro, among other things, directly on the sales floor. At other stores, we offer our customers freshly prepared sushi. These are just a few examples of the role that freshness plays for us."
Everything Revolves Around the Local Supply of Food
Local supply is the most important footfall anchor in retail real estate. This is one of the five core theses formulated by Kaufland in its study "Footfall Anchors in the Post-Coronavirus Age" (ACROSS reported). The study, published at the end of 2020, is also intended as an offer to center operators for a win-win alliance with Kaufland, the food retailer present in eight European countries. Bernreuther: "The coronavirus has shown that it is all about providing the population with basic necessities: food, drugstore goods, and beverages. This is an assortment that has not been, and will probably not be, significantly redistributed to online retailing. Due to the permanent stationary presence and the high regular supply need of the customers, local supply is a long-term footfall guarantor of retail properties."
Under the changed framework conditions (especially in terms of the coronavirus effects and digitalization), shopping centers and food anchors have conceptually moved towards each other. The prerequisite for the two to form a dream team is repositioning. At many locations, our business partners are observing the transformation of non-food-heavy centers into local supply-focused ones and, as a result, also food-branded centers. The recipe for success is: "The food market as an anchor, plus a complementary specialty store area, as well as restaurants and service outlets." In countries such as Poland, the Czech Republic, and Romania, the preponderance of food over non-food is even more pronounced. That is because basic supply is particularly important in those regions.
No Fear of Digitalization
At many centers, a redistribution of sales areas is the order of the day. "When specialty stores move out or downsize their offerings, we are in demand as a footfall anchor to take over vacant spaces," Bernreuther states. Kaufland has no reservations about the wave of digitalization that is causing a great deal of trouble for some stationary non-food retailers. On the contrary: "In Germany, we operate Kaufland.de, an online marketplace. More than 7,000 retailers offer their products on this platform, and it can also be used by our tenants at the respective centers." In Romania, Bulgaria, and Poland, Kaufland customers can have groceries delivered via partners.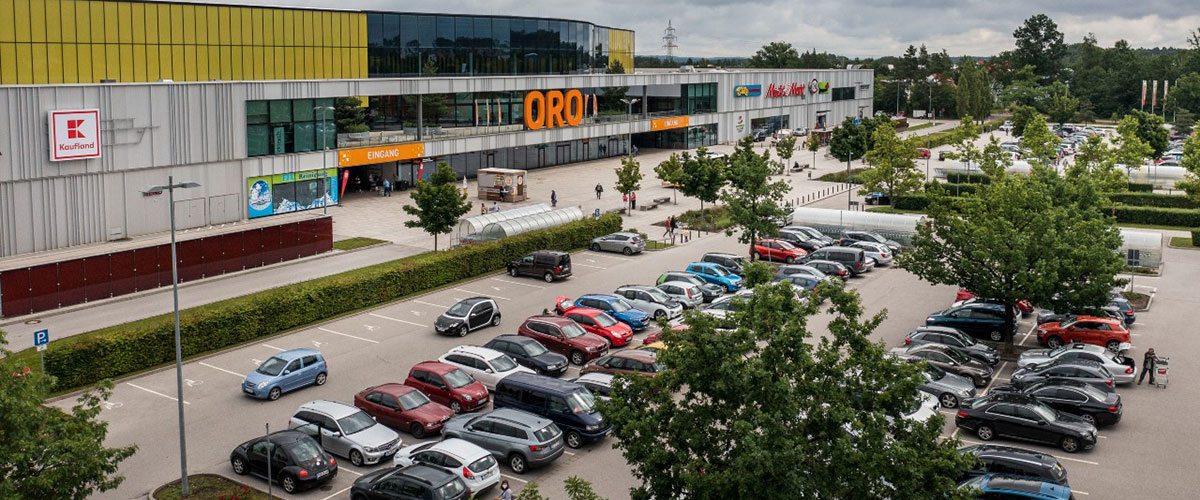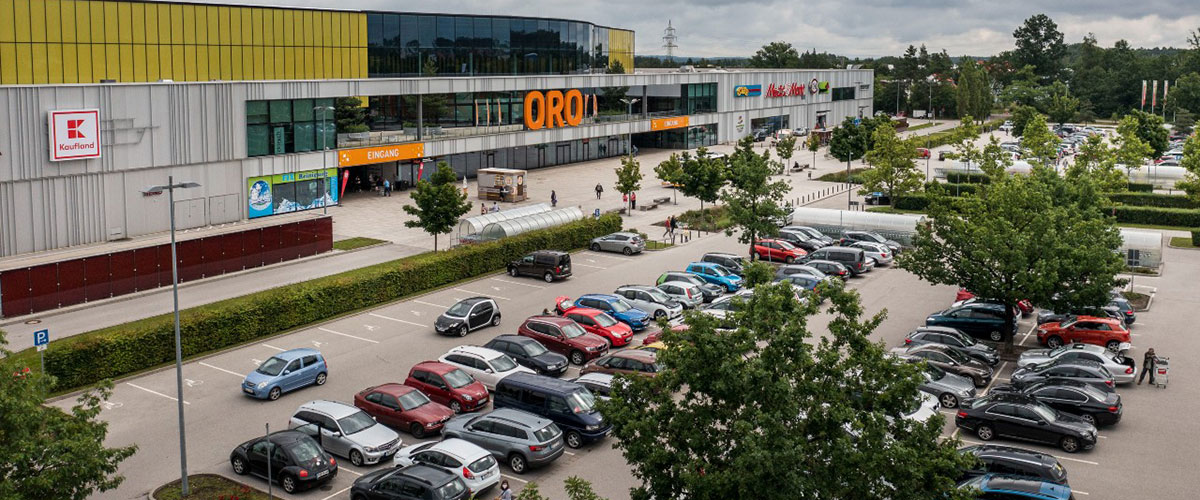 Doing It Makes the Difference: Sustainable Commitment
The company is aware of the responsibility that comes with trading in food. That is why Kaufland's assortment includes a wide range of articles that contribute to the protection of people, animals, and the environment.
For more than a year, Kaufland has been a member of Demeter, Germany's oldest organic association. In addition, the company is committed to better ways of keeping farm animals, is campaigning against food waste, and, as part of the Schwarz Group, is pursuing a strategy to reduce plastic and design recycling cycles in a holistic manner.
Customized Concepts for Different Types of Centers
The Kaufland concept can be used at all types of centers, whether car-customer oriented or in high-density urban neighborhoods. That is the case, for example, at "ORO Schwabach" in the Nuremberg area, where Kaufland has recently begun operating a supermarket measuring over 5,000 sq m. "Customers come several times a week and appreciate the entire center as a place to shop and communicate. Incidentally, this is also a very good example of a shopping center's successful optimization."
The numerous stand-alone locations that have sales areas of 2,500 sq m or more in towns and cities with populations of 10,000 or more are considered to be the basic models of a regional supermarket with a focus on fresh produce. Here, the hypermarket offering is supplemented by a mall in the checkout area. Tenants of these stores include fashion, drugstore, and sporting goods retailers. In that respect, Kaufland is one of the largest retail real estate operators in Germany.
At the other end of the scale of shopping places are the large shopping centers, for example, in major cities. The PEP Center in Munich is one such example. Bernreuther: "This type of center requires a large catchment area. The offer must go beyond local supply and cover the demand for consumer goods with strong additional classic sectors. When Kaufland is present at such a center, the focus is on a generous and directly accessible parking area on the one hand, and the easiest possible access to the store, ideally with an opening to the outside in addition to the shopping center. That allows customers throughout the entire catchment area, who come because of the comprehensive segment mix, to be reached, as well as the core catchment area, from which customers visit the shopping center more regularly for local supplies."