In 2016, the total sales at Jumbo reached EUR 413.7 million and the shopping centre was visited by almost 11.8 million customers. Jumbo has been the largest shopping centre in Finland by the volume of total sales since 2012.
The sales growth at Jumbo clearly exceeded the general growth rate of retail sales in Finland. The total sales grew at a healthy rate of 4.4% year-on-year, whereas Statistics Finland recorded a growth rate of 0.7% for the retail trade in general.
Furthermore, the number of visitors to the shopping centre developed even more favourably and increased by 11% in 2016, with the average growth rate for shopping centres in Finland being 5.1%.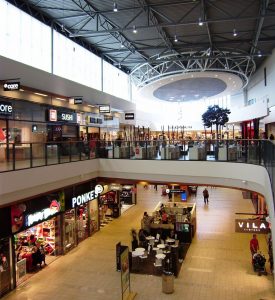 "The excellent results are based on our long-term approach to developing Jumbo, as well as active day-to-day management. We pay close attention to the ideas we get from our customers.
In 2016, a total of 15 new shops, restaurants and cafés were opened. Due to our position as the largest shopping centre in Finland by the volume of total sales, both Finnish and major international brands want to have a presence here.
Strong growth in total sales and visitor numbers shows that we have been successful in developing our portfolio of shops and services", says Olli Lehtoaro, Shopping Centre Director at Jumbo.
The shopping centre will be continuously developed also in 2017. The ongoing project "Jumbo for You" refurbishes the shopping centre with a budget of EUR 8 million. The renovation plan, based on the feedback from customers, will enhance the premises and increase the energy-efficiency of the interior lighting.
"We will refurbish the toilets and childcare rooms; upgrade the parking garage with an electronic signage system; renovate the main entrances, and replace the old interior lighting with an energy-efficient LED lighting system. Thus far, all the works have progressed as planned. In order to keep our customers informed about the renovation project, we will communicate proactively in social media, on our website, and here on location", says Lehtoaro.
Jumbo is owned by Unibail-Rodamco, Elo Mutual Pension Insurance Company, Kesko and HOK-Elanto. The shopping centre is managed by Realprojekti Oy, a real estate development company managing 18 shopping centres in Finland. Part of the Ovenia Group, Realprojekti Oy has a strong and established role as a pioneer, especially in the shopping centre sector and in diverse real estate development projects.
Follow ACROSS on