The green vision Ikea Wien Westbahnhof emerged over a project period of ten years from an initially small idea. "We have come a long way towards a city store that is second to none. We are daring this experiment because customer behavior and mobility habits have changed rapidly," explains Rodolphe de Campos, Country Finance Manager at Ikea Austria, at a recent press preview. "With this concept, we successfully merge online and offline with a leisure meeting point and a unique shopping experience. We are excited to finally introduce the new Ikea store to the people from August 26, 2021."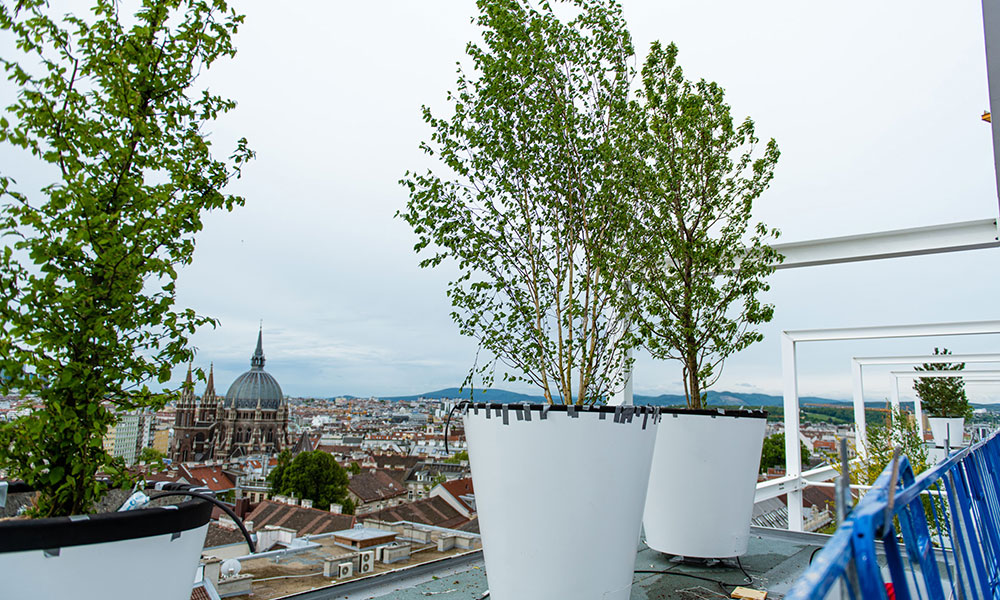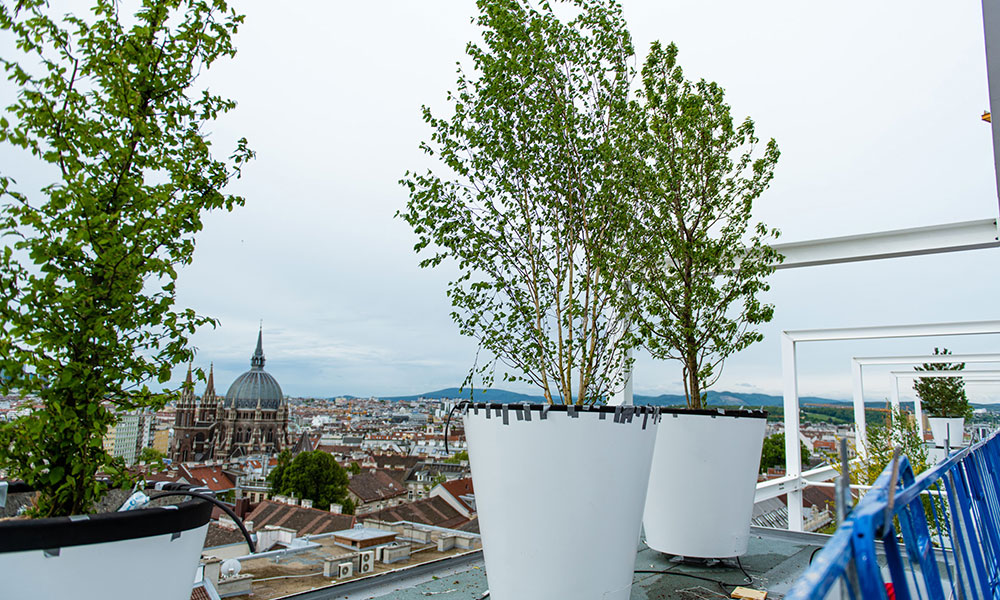 Two floors for the Jo&Joe hotel
The seven-story building accommodates the Ikea furniture store on five levels. The two upper floors house the Accor hotel brand Jo&Joe, whose hospitality concept is aimed particularly at young people and business travelers. Additional services are provided by four stores that were already located there before. A roof terrace offers a magnificent view over the whole of Vienna as well as the world's first Ikea snack bar. It will be open to the public without any obligation to consume.
Ikea Wien Westbahnhof focuses on the wishes of urban customers for mobility without a car: "The new store is completely car-free–the concept is entirely geared towards pedestrians, public transport users, and cyclists and saves around 350,000 car journeys, i.e., 1,000 tons of CO2, compared to a conventional furniture store," says Maimuna Mosser, Country Business Development Manager at Ikea Austria.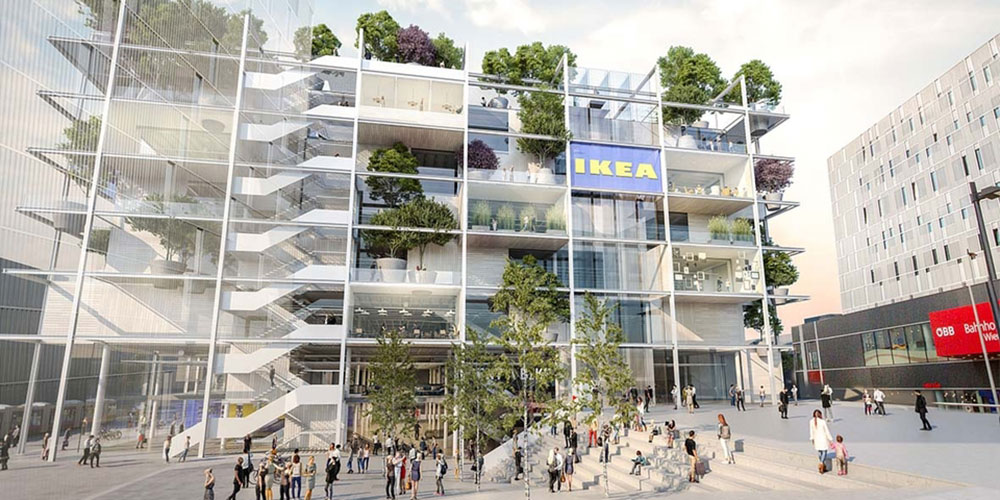 The keyword is omnichannel
All that is needed for shopping at Ikea Wien Westbahnhof is a cell phone and the Ikea app**: Customers are inspired on the go, create shopping lists, and order online. The Scan & Pay*** function can be used to scan your favorite products yourself in the store with the Ikea app. Portable products are placed in the tote bag as usual and can be paid for at the checkout counter without stress or long waiting times. New digital screens also provide even more inspiration as well as information, and self-service solutions make shopping even easier.