BY JONATHAN DOUGHTY
I am going to avoid completely any political comment, as I cannot even begin to imagine how things will play out given the first four weeks of the year.
I enjoy writing for ACROSS, which has established itself very quickly as one of the "go to" publications in our industry. As I travel the world, I am constantly reminded how successful it is by the number of people who stop me at meetings, conferences, and events and comment on my last article, industry comment, or recent predictions.
It makes you realize exactly how many people read ACROSS and how well regarded it is. It has also prompted me to think a little bit more about the contributions I will be making this year.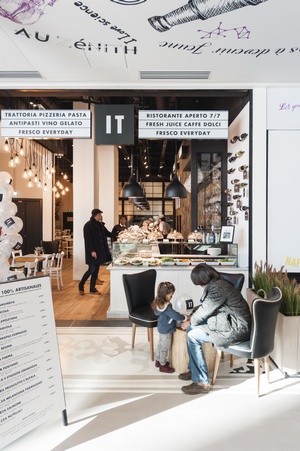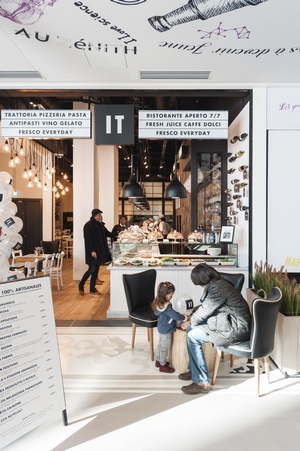 Humor, commentary, and observation are always good (especially in the world at the moment), but valuable "take away" information and insight is better and I think I know a little about that in the world of food. In many cases, it isn't "new" information, it's just "new" to the shopping center and property industries.
When I set out to write this article, I wanted it to be more interesting and more helpful and to provide more easily-applied information for the developer and landlord community and for the advisors out there.
I cannot believe how many food "experts" there are in the world now. The property industry is full of agents, consultants, designers, and architects all of whom specialize in "foodservice," "horeca," "catering," or "F&B," depending on which part of the world you come from, but nobody ever talks about stomachs. Stomachs are good, stomachs are great, stomachs are essential!
I have a stomach, like almost all other human beings, and I like to eat. Anybody who knows me knows that my passion is food and drink, that I love to talk food, and that I am on a one-man mission to change the world of foodservice into a better place—but I couldn't do that without stomachs.
Attracting local office workers
As human beings, we need to eat every two to four hours and, regardless of which diet or lifestyle you follow, if you don't eat, you will sadly pass away. This means that customers or "guests" to a foodservice offer in shopping centers are uniquely regular returners, or at least willing to return, if the offer is right.
From the research we have done, we have found that a great foodservice offer can attract local office workers into a center two to three times a week—often more than the retail offer does.
So let's look at foodservice versus retail from the consumer's perspective. Our "guest" gets hungry every two to four hours, so over a 2.5-hour dwell time in a shopping center, they can be expected to "snack and eat" or "drink and graze" twice during that time. That's GOOD news. However, if all you give them is good old traditional North American fast food, then their spend is going to be low—a few euros each time. That's BAD news.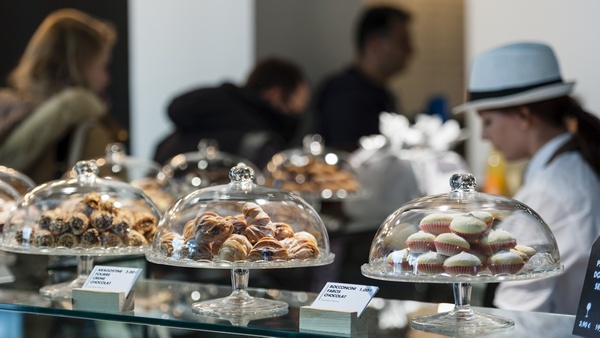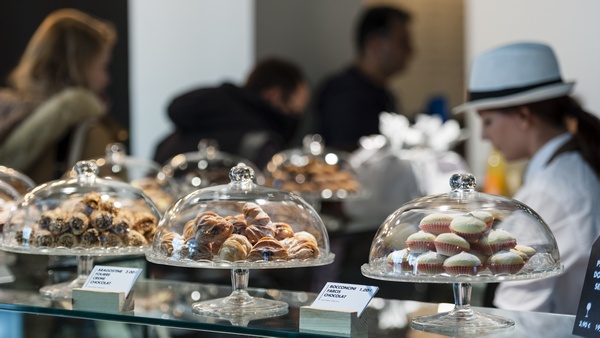 We think that "shopping places" and the people who run, own, manage, and design them need to reflect a range of food opportunities and locations and a range of price points. There is a fundamental reason for this.
The RETAIL guest and the FOODSERVICE guest behave in entirely different ways. Retail guests can keep shopping all day, as long as they have enough credit balance on their cards, places to store their purchases, and energy and shoe leather to keep going!
They can and do move through shopping centers like locusts, acquiring everything in their path. Apart from short breaks, they can go on and on. The female of the species is particularly good at this.
Shifting focus away from footfall
Turn to the FOODSERVICE guest and it simply isn't the same. Once we start using our stomach, we get full and we can't "buy" again for another two to four hours. This limits our ability to consume, slows us down, and makes us focus on "meal occasions" throughout the day.
We all know that footfall and visitor numbers are unlikely to rise any time soon as competition increases, choice and variety grow, and ever more splendid and attractive locations are delivered around the world.
So why am I obsessed by stomachs? Simple. Every landlord, developer, designer, consultant, and advisor who has anything to do with foodservice needs to focus on stomachs, not footfall.
They need to think about the fact that, every time they fill that guests stomach, they need to make as much money in that transaction as possible—one stomach equals one meal. The rent on that transaction if the meal is €30 is much more appealing than if it were €3. In both cases, the stomach is full, but the rent squeezed out of it is 10 times higher…
The last thing I want to do is give you indigestion, but if you continue to offer only cheap food and snacks, the "stomachs" that come to visit your shopping center will only be able to eat cheap food and snacks. Variety, and experience will offer service and product options, alcohol, and dining, not eating, all of which drive that "euro per stomach" ratio that is so essential to the continuing success of foodservice today.
Now more than ever, the stomach matters. To prove this, I end with a quote: "When a man's stomach is full it makes no difference whether he is rich or poor." (Euripides)