This month, I am talking about pleasure. It is still very hard to imagine that you could have real pleasure in a shopping center, but you can! As we see the continued change from "just a shopping place" to a "pleasure place," landlords and developers are being more open-minded about the inclusion of "leisure for pleasure."
Go back 10 years and leisure was either a cinema box, which worked but delivered very little pleasure, or consisted of dead, inaccessible, and very low-value space housing the "latest thing," which invariably failed after several months.
The shopping-center landscape is littered with closed boxes that offered multiple offerings all in one location with gaming, large leisure boxes for children, and active sport venues that didn't align with the retail customers' behavior. And then it all got serious.
Retail demand softened, new reasons for coming to shopping places were needed, and opportunities to provide new, exciting, and, most importantly, relevant "leisure for pleasure" activities started to appear.
Leisure for pleasure
So, I'm sure you're wondering what exactly these are? Well the first is something that's been under your nose and in front of your eyes for many, many years. The cinema industry has finally started to get its act together and begun to realize that movie theaters littered with other people's popcorn, sticky carpets, and that smelled like sweat and overflowing toilets are not a "pleasure" option.
Investment in cinemas was at an all-time low during the late 1990s and the guests revolted, literally. Again, the expensive pricing and the poor environment were key factors in the decline in cinema attendance. As ever, with any industry, some of the cinema operators broke ranks and started to do great things around food and drink, seating, cult films, environment, experience, technology, and design.
Cinemas still, for me, contain the greatest potential for collaboration with shopping places and their 25%-plus impact on restaurant turnover adjacent to cinemas is well known and is now understood.
It's not just the significantly improved experiences in cinemas that are creating new reasons for visiting shopping places. Other key leisure uses that are continuing to shape the "leisure for pleasure" experience in shopping places include: boutique table tennis clubs complete with funky bars and great food; upmarket and exclusive bowling alleys, with fewer users but high spends; Kidzania, but only in certain locations (there are huge footfall attractors but with large investment requirements); modern, urban, indoor golf; trampoline parks attracting the young and the young-at-heart; indoor surf and wave simulators, typically with "surf"-style BBQ restaurant offers; and escape rooms, the latest craze with users solving a series of tasks and puzzles to find freedom.
Report commissioned by ICSC
Many of these also rely on the F&B income they generate to be profitable, so don't fall into the trap of thinking it is all "leisure spend." Food and drink continues to grow and is still the hot topic right now in the property industry and is hugely relevant.
I would suggest you click on the following link to download the file containing "The Successful Integration of Food and Beverage within Retail Real Estate," a report commissioned by ICSC, which JLL is very proud to have authored.
In my mind, the next stage, after food and drink, is leisure for pleasure, or "L4P," the new "sister" to F&B. A combination of these two will make retail places in the next 20 years unbeatable—you may even go shopping while you're there!
Follow ACROSS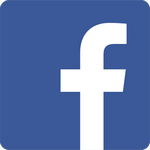 Share this article