In the first nine months of 2016, properties worth a total of about €8.8 billion were traded on the German retail investment market, 46% less than the same period last year. All usage types are affected by declining sales.
"The central problem in the retail investment market remains unchanged: While demand remains focused predominantly on core objects, supply exists primarily in the non-core segment. We've noted a certain softening of investor risk profiles, however," explains Jörg Krechky, Director and Head of Retail Investment Germany at Savills, adding: "Many investors have initiated special value-add funds, so that existing facilities in the non-core segment are now facing growing demand."
"Attractive retail parks and shopping centers in B locations, in particular, are experiencing a very strong bidding war, which is why these locations are undergoing significant further yield compression," Krechky continued.
Importance of retail parks on the rise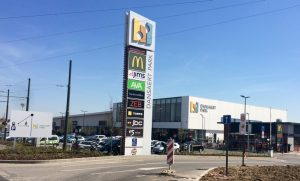 In addition to search profiles expanding to cover other risk classes, there has also been a clear and strengthened shift towards retail parks, big-box stores, and supermarkets. Even here, turnover declined in the first three quarters of 2016 ( 16% compared to Q1-Q3 2015), but this was considerably more moderate than the fall seen in other retail buildings ( 44%) and shopping centers ( 68%).
Consequently, the importance of retail parks and big-box and food markets in the retail investment market has increased noticeably. They were responsible for almost one-third of the transaction volume in the first three quarters of 2016—the proportion in the same period last year was 21%.
The growing demand in the non-core segment, combined with the relatively large supply in that segment, is expected to provide rising momentum. "The transaction activity will be sustained in the coming months, especially in the volume range below €100 million. This fragmentation is a major reason that the volume of transactions in 2016 will be significantly lower than last year. We expect about €14 billion," said Matthias Pink, Director and Head of Research at Savills Germany.
Retail parks in the UK as a safe alternative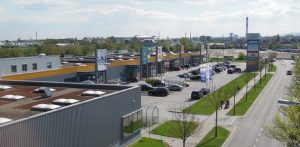 Premium big-box stores and retail parks in the UK are likely to experience a further yield compression over the next five years, thereby protecting investors from the effects of the Brexit referendum. This was the result of a recent study by the international real estate investment manager Savills Investment Management (Savills IM).
Overall, the total value of real estate in the retail sector in the UK amounts to about £52 million, or just over €61 million. This is about 7% of the UK's total retail real estate market.
Both supply and demand elements support the big-box sector. If the uncertainty over Brexit has a lasting negative impact on consumer confidence, retail parks, in particular, should have an advantage with a large stock of discount-oriented retailers. In addition, such properties are also better protected from the steadily-rising competition from online trading when they host homeware stores and act as "click & collect" pick-up stations and showrooms, according to Savills IM.
According to the analysis, the 4.83% prime yields for first-class properties in the big-box segment in 2016 will fall to 4.34% by the year 2021. During the same period, capital values are expected to increase by 17%.
Low vacancy rates
Savills IM assumes that there are currently good investment opportunities in high-quality, dominant, and well-frequented retail parks with low rent levels across the UK. Objects meeting such criteria are available nationwide. The vacancy rate in the big-box segment is currently 5.9%. This puts it at the lowest level since 2002 and well below the peak of 10% in the year 2013. In addition, the sector will probably benefit from a limited supply of new space if the Brexit referendum leads to lower consumer demand, Savills IM reported.
Andreas Trumpp, Head of Research Germany at Savills IM, says:
"We can expect a period of increasing returns and declining rent-free periods in the big-box sector in the UK. Retail parks and other large, big-box stores can profit from more than their easy accessibility, free parking, and low rent and operating costs as factors that promote them as pure points of sale. They can now offer retailers the opportunity to present brands better and to interact with customers and offer "click & collect" services.
Retail parks focusing on housewares, furniture, home improvement, electronics, and food are predestined for such roles. The current environment is characterized by strong lender capitalization and a low debt ratio, low government bond yields, and a lot of existing liquidity. This benefits the retail sector, especially in connection with the fall in the British pound, whose appeal continues to grow for international investors, in particular."