The state of the art park is part of Ingka Centres wider vision to transform its shopping centres, which are located across the world, into vibrant 'meeting places' for the next generation in a more omni-channel world. The 13,500 sq m, €7.5m park will be one of Ekaterinburg's leading venues for festivals, concerts, open air cinema and other events. In July, the park hosted MEGA Fest, a major music festival that was attended by thousands of people. Ingka Centres is on a journey to create a new kind of mall – vibrant meeting places, rooted in IKEA values that serve the needs of the community. Places with a powerful retailing attraction, but that go beyond shopping, where people want to socialise, relax and enjoy new experiences. In addition to incorporating parks, this means new F&B, cinemas, alfresco dining, flexible workspace, edu-tainment, landscaped areas, and extensions at existing malls.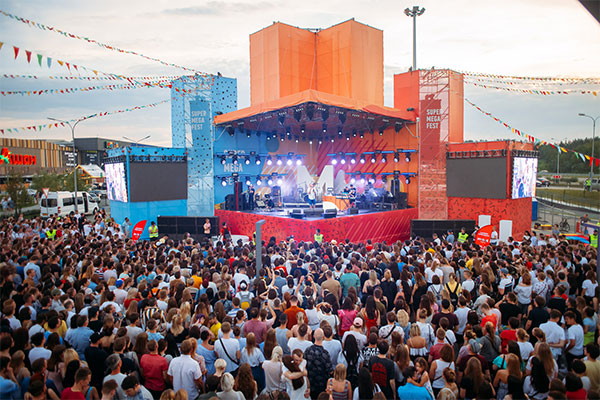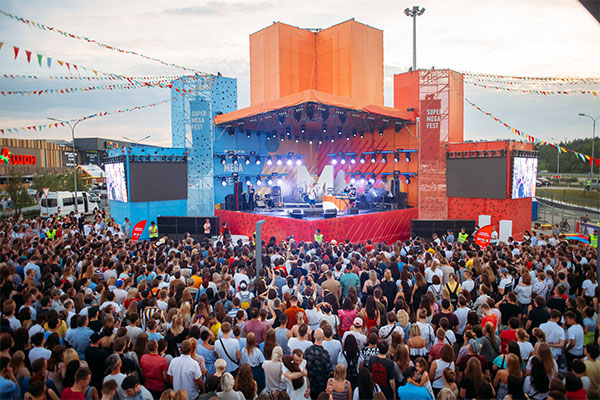 In Russia, €2 billion is being invested to deliver this vision at Ingka Centres 14 MEGA branded malls, which are located in Russia's 11 largest cities. This is part of Ingka Centres €5.8bn global investment that in addition to upgrading its existing meeting places in Russia, Europe and China, will be used to embark on new projects including in city centres for the first time, and enter new markets such as India and North America. The new park's design at MEGA Ekaterinburg is inspired by the nearby Ural Mountains and is divided into six themed zones specially designed for recreation, meeting and socialising. A central square is the park's focal point with a fountain, café and outdoor seating.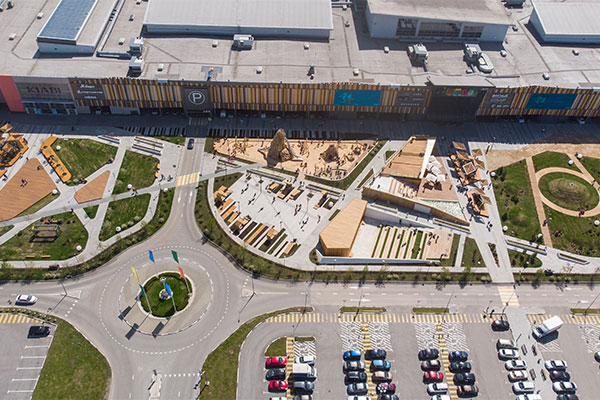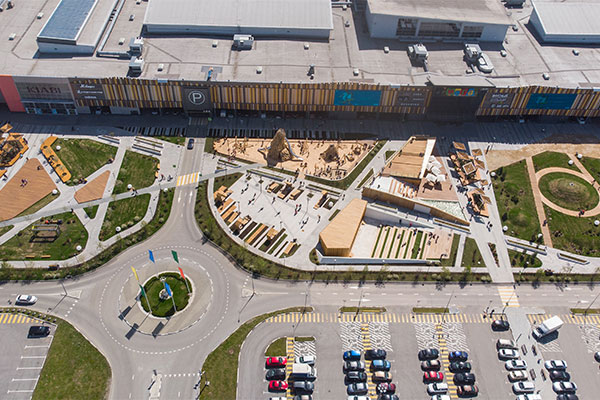 The park was created following extensive consultation with visitors and local residents about what they wanted from the new public space, supporting Ingka Centres' goal of always creating destinations that meet the needs of local people, inspire them and improve their lives. Local demand was space for exercise, leisure activities and relaxing – all which are integral to the design of the park. The new outdoor space also features a "Hills" area with wooden walkways, attractive landscaping and lots of greenery for those wanting to escape the bustle of the city. For families, there are plenty of play areas, and for sports enthusiasts there is a special workout zone, with outdoor training spaces and table tennis.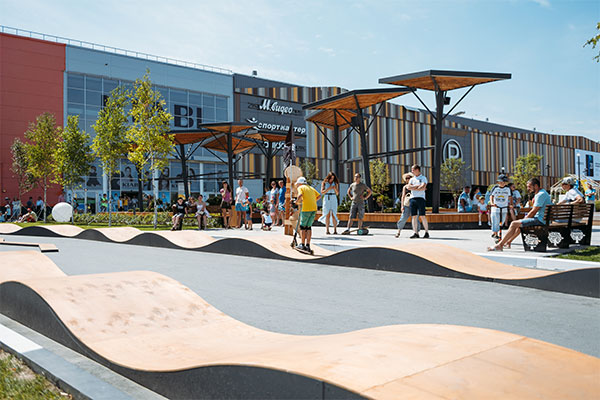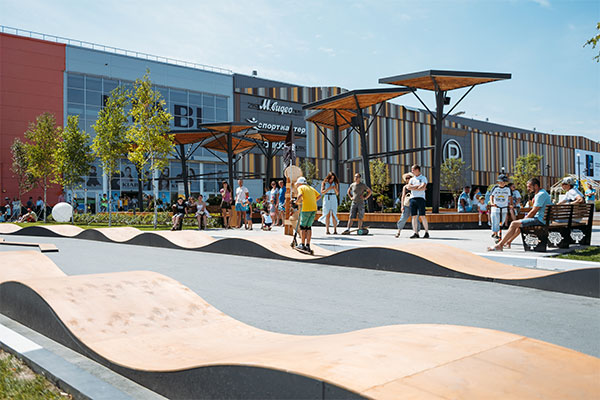 MEGA Parks are specially designed to be family friendly community destinations with something for everyone, and are now present at five of Ingka Centres Russian MEGA malls, with more set to be unveiled in the near future. Each park benefits from large areas for sports, work out zones and playgrounds. Most MEGA Parks also have extensive event space. In addition, emphasis has been placed on creating green space for walks, socialising and relaxing outdoors.
In 2018, a 9,500 sq m park was unveiled at Moscow's MEGA Khimki, which has its own multifunctional sports area with ideal space for multiple sports from basketball to mini football, and in the winter months transforms into an ice rink. MEGA Rostov-on-Don's 20,000 sq m MEGA Park is another impressive outside space where visitors can meet friends and play sports all year round. Over 1,800 trees and bushes have been planted within walkways too.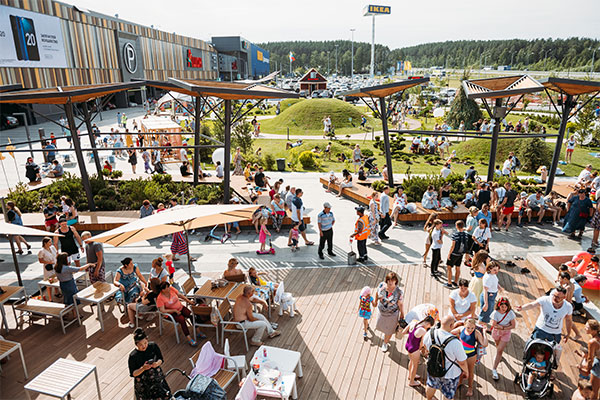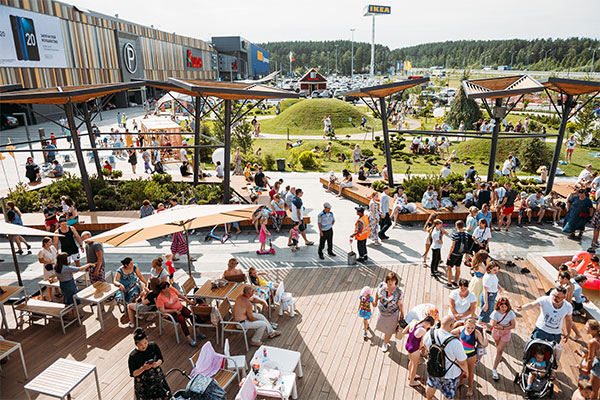 Ingka Centres is also undertaking commercial partnerships and co-creation initiatives with MEGA tenants and other relevant businesses at its new outdoor spaces. For example at MEGA Dybenko's new park, telecommunications operator TELE2 held a summer cinema season in 2018. Visitors watched films for free and experienced the quality of mobile 4G Internet from TELE2. Sports brands are another example, who are hosting their own themed events at MEGA Parks to promote their products.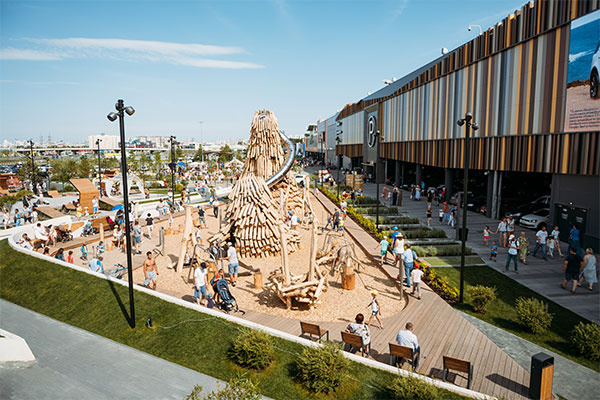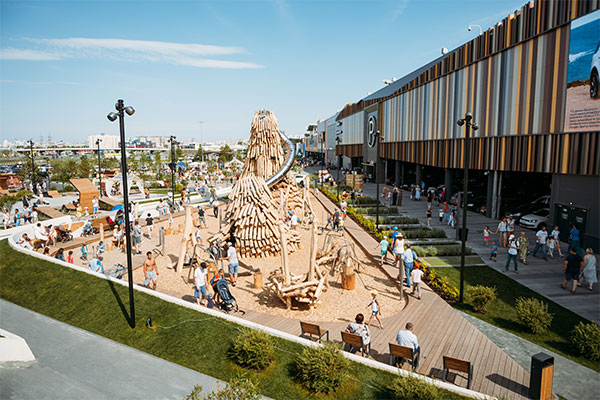 Milen Gentchev, Global Operations Director of Ingka Centres commented: "We are transforming our Russian malls to ensure they remain relevant for the 'many people' long into the future, with the new park at MEGA Ekaterinburg being just one example of how we're doing this. It all helps ensure our 246 million annual visitors in Russia return time and again, benefitting our tenants and partners."