What would you like? A shopping center or a retail park? When investors compile their shopping lists for commercial properties, their choice is increasingly the latter. As a result, retail parks accounted for approximately 43%, or €1.9 billion, of the transaction volume in retail real estate in Germany in the first half 2014, according to Colliers International. They thus outpaced shopping centers, which are normally the front runners. Investors' favor has thus turned. The main reason for this surely lies in the different yields. These reached 5-6%, depending on location within Germany, for newly built malls leased to well-known companies at the end of the second quarter of last year. At the same time, however, the experts at Colliers International calculated that first-class retail parks achieved yields of 6-6.75%.
Return-focused investors usually demand a 6% return. The more even core shopping malls have slid beneath this threshold in recent years, the less interesting the asset class has become for investors. Power centers fulfill those return requirements. They also trump shopping centers with their stable rental cash flows. Finally, they are attractive to investors due to their sheer availability – as opposed to core objects, for which investors search mostly in vain. Another advantage is the fact that the investment required per retail park is significantly smaller than for an inner-city mall, for example. This allows for greater risk diversification, as the available investment can be spread over multiple locations. At the same time, the number of potential buyers is growing, meaning that increasing competition among buyers is moving market power towards sellers.
Need for revitalization as a trump card
The experts at MEC Metro-ECE also point out that the lion's share of large-scale retail parks in Germany was built in the 1980s, which is why the demand for renovation and revitalization is now enormous – with concomitant potential for appreciation. The interest of (international) investors in these "opportunistic" investments is positively influencing the market. These equity-driven investors are not looking to develop new retail parks – in part because new developments are increasingly rare due to rigid planning rules. Retail parks with short lease terms in need of revitalization are the trump card.
But how did retail parks, which for so long mostly stood in the shadow of pompous shopping centers, rise to their current high? Retail warehousing in Europe has evolved rapidly over the last 30 years. Although this trade format was initially developed to service the needs of "bulky goods" retailers, the attraction to shoppers of easy access and convenient free parking soon registered with other groups. Increasingly, fashion, footwear, sports, and household goods retailers have committed to out-of-town formats, where planning conditions permit.
According to Alice Breheny, Global Co-Head of Research at TH Real Estate, the evolution of the sector has resulted in the creation of several very distinct property types, representing the different generations of development. These include: "first generation" industrial units converted for retail use; "second generation" purpose-built free-standing retail warehouse units; "third generation" multi-unit retail parks; and "fourth generation" fashion parks dominated by a mix of high-street retailing and often developed to a higher specification than the standard retail parks.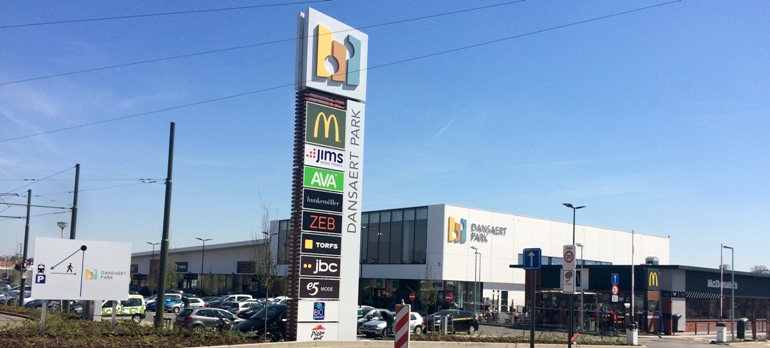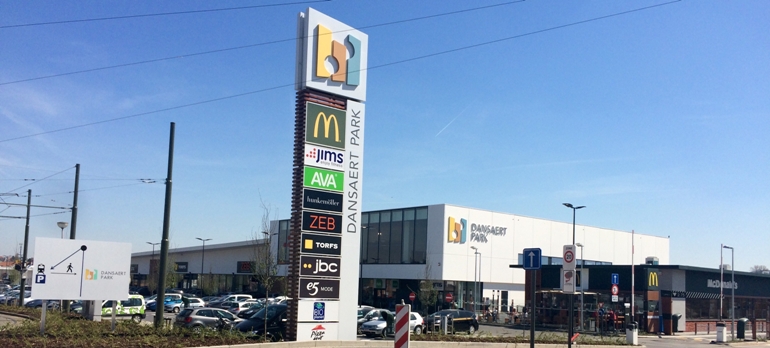 Need to catch up in Poland
Irrespective of the development generation, RegioData Research reports that the share of retail parks in countries' total retail area is currently highest in Belgium and Austria, at 30%. This is followed by the UK, at 25%, Sweden at 24%, and Germany at 21%. Investments in existing properties in countries such as these with a high saturation generally turn out to be worthwhile. RegioData Research locates plenty of potential for new developments in Poland, however. Actually, there are about 100 retail parks in the country. This means that, whereas there is one retail park for every 30,000 residents in Austria and one for every 20,000 in Germany, the ratio in Poland stands at one for every 400,000 residents.
Poland is also one of the countries that Immofinanz Group has in its sights for Stop.Shop, its umbrella brand for retail parks. The portfolio currently includes 53 properties in seven countries – including the location in Cacak, Serbia, which opened at the end of April. Dietmar Reindl, COO of Immofinanz Group, explains: "The move into Serbia stemmed originally from a request from our tenants, which we were pleased to accept given the potential in the Balkan country because, in terms of city size, purchasing power, etc., the conditions are ideal for our Stop.Shop. concept. The opening in Cacak was thus also the starting shot for our further expansion in Serbia: Within the next three to four years we are planning up to nine other locations in the country."

Defying economic fluctuations
A further advantage of retail parks is their structural flexibility: While new retail parks arise in Eastern Europe, the pressure for change in Central Europe is resulting in further differentiation. Depending on a given site's potential, further development is conceivable, for example into a hybrid mall. At the same time, however, regressions are also possible. This applies to areas where population decline means the need for an expanded range of tenants no longer exists. Changes of use also cannot be expected in Central Europe, because meaningful alternative uses are lacking. Unlike offices, which can turned into residential space if necessary, the design of retail parks lends itself to few other economic uses. In any case, the possibility of further development also depends heavily on legal planning conditions.
A positive aspect for investors is the fact that retail parks fulfill mainly a local supply function. The advantage there is that they are less susceptible to economic fluctuations. After all, consumers cannot avoid purchasing everyday items, even in economically difficult times. The focus on this range type hardens them against competition from the internet, according to experts at MEC Metro-ECE. Segments like consumer electronics, which are often represented in retail parks, have of course suffered quite a bit from e-commerce, on the other hand. Nevertheless, retail parks provide good risk diversification overall. In addition, investors benefit from the security provided by long lease terms. They amount to 10 years plus a renewal option for anchor tenants. Successful locations thus score points with a positive perspective beyond the usual period of a decade.
High demand for well-let properties
Good objects achieve considerable prices in the market. TH Real Estate recently sold the retail park "Dreieich Nordpark" for €51.9 million for the pan-European retail fund Herald. The buyer was a real estate fund managed by M&G Real Estate. The 23,000-sq-m commercial property is located in Dreieich, 10 kilometers south of Frankfurt am Main. Around 2.5 million visitors frequent it annually. Real and Decathlon are its anchor tenants. Simon Ellis, fund manager at M&G Real Estate, comments: "Increasing economic growth and the European Central Bank's quantitative easing strategy are strengthening the real estate markets, so we currently see very favorable conditions for our ongoing investment program. This, coupled with high investment pressure on prime properties and the limited availability of investment opportunities, makes further price increases likely. Investor demand for well-let properties of this kind remains high."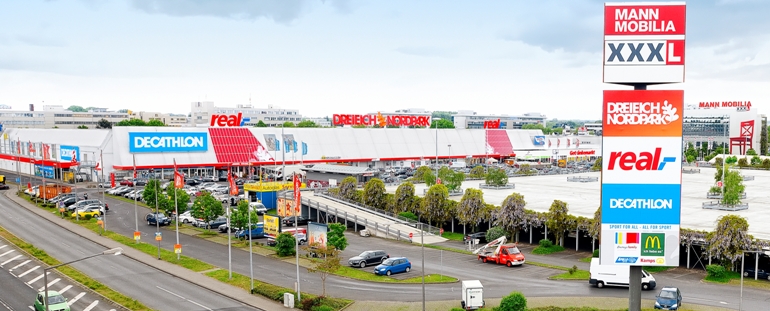 The fact that retail parks are well suited as outlets for the expansion pressure many retailers also feel only serves to make them even more popular with investors. Many are discovering retail parks for themselves. After all, retail parks are considered an ideal release valve for high expansion pressures. The availability of space in all sizes and a certain degree of market saturation in traditional shopping centers is increasingly attracting retailers to cities' edges. Another unbeatable argument are the quite favorable rental rates available there compared to shopping centers. In short, retail parks have arrived for retailers and consumers alike. The rundown "discount" image is, in many cases, history.
Please see also: 7th German Retail Warehouses Summit, October 20 – 21, 2015, Essen