ROS Retail Outlet Shopping, founded in 2011 by Thomas Reichenauer and Gerhard Graf in Vienna, is today one of Europe's leading outlet operators and consulting companies specialised in Designer Outlets and innovative outlet shopping concepts. ROS is currently operating ten outlet centres in Europe and is pursuing project developments in Poland, France and Spain. ACROSS spoke with Co-Founder and Managing Director Thomas Reichenauer about the current situation, milestones and success factors for the future.
ACROSS: How did you get your managed outlet centres through the pandemic?
THOMAS REICHENAUER: The pandemic is worldwide, cross-sectoral and also a difficult time for the outlet market. We had challenges in the operational outlet business at the beginning, but we solved them quickly, flexibly and individually thanks to our lean organisational structure and good brand partnership. We are very pleased that ROS Retail Outlet Shopping has proved to be one of the best in overcoming this crisis also from the brand partners' point of view according to an ecostra survey. With our #safeshopping approach, we quickly implemented a Europe-wide hygiene concept, taking into account country-specific requirements. With virtual shopping, we supported our brand partners during lockdowns, and with social media and email marketing, we have kept in touch with our regular customers, fans and followers. Finally, we experienced revenge shopping during re-openings after lockdowns. This trend continues, much to our delight. We are not yet at pre-pandemic levels of traffic, but strongly rising average spend per visitor show the success of the outlet concept.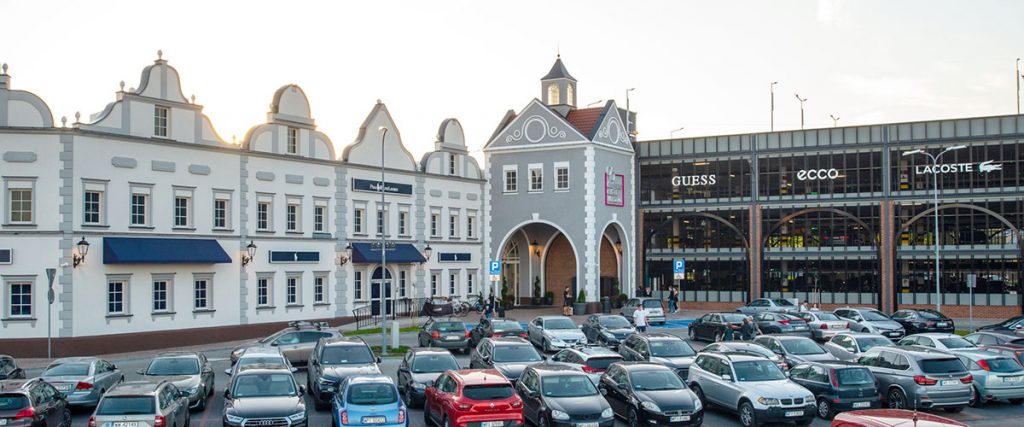 ACROSS: You have personally been in the outlet market for over twenty years. Have you already experienced something comparable?
REICHENAUER: No, it is an extremely exceptional situation, but one can see similarities with the financial and euro crisis of 2008 to 2010. However, outlet centres asserted themselves as the best retail real estate asset class during these years and recovered better than regular full-price shopping centres thanks to their concept of "big brands at permanently reduced prices". It shows that customers are more conscious of shopping in uncertain times and outlets with branded goods at low prices are better suited to the changed shopping behaviour. Nevertheless, times have changed a bit. The increasing off-price retail concepts on the high street as well as in e-commerce are catching up and outlet centres have to create new added value from a customer and brand perspective.
ACROSS: You are celebrating 10 years of ROS Retail Outlet Shopping this year. When you look back, did ROS do everything right?
REICHENAUER: Sure, there is always something that, in retrospect, you might have done a little differently. But we are proud of what we, our senior management and our centre teams with a total of over one hundred employees, have achieved. We look back on ten successful years. We have opened five outlet centres that we have already accompanied since project development, taken over and relaunched eight centres, are supporting new project developments in France, Poland and Spain and are in talks to take over existing outlet centres. Overall, the acquisitions showed that our upgrading approach was very gratefully received by the existing centre teams and existing or new investors. It is particularly noteworthy that ROS Retail Outlet Shopping was the first outlet operator to implement the innovative inner-city outlet concept in Bad Münstereifel, a former spa town in the Eifel region, Germany. It is now run by the owners themselves. Unfortunately, the town was hit hard in the recent flood disaster and our thoughts are with the victims, families and friends. However, it shows that the outlet concept can do much more and has power to revitalise city centres.
ACROSS: Which topics currently have the highest priority for you and will become success factors for the European outlet market in the future?
REICHENAUER: We are currently pleased about an increasing demand from fashion and lifestyle brands for our managed outlet locations throughout Europe, but we are aware of the challenge of the future. That is why we are investing in particular in the areas of brand partnership, customer & traffic insights, digital marketing, social media, omnichannel support and shopping experience, to name just a few. Unlike shopping centres, we stick to our clearly positioned outlet concept and want to create desirable fashion & lifestyle outlet shopping destinations that meet the growing consumer needs for digitalisation, sustainability and uniqueness. In doing so, we always take into account the respective location-specific conditions and the lessons learned from the pandemic. We must dare to do something new and consciously develop what already exits, but we should not do what everyone else is doing. We owe this to the success story of the outlet centre concept.