A long-term investor, Immochan has now acquired Altarea Commerce's stake in Promenade de Flandre.
This Retail Park is located in the petit Menin urban development area whose developer is Immochan France.
In 2005, Immochan and Altarea formed the SCI du Petit Menin to jointly promote and develop the Promenade de Flandre project, for which project management was allocated to Immochan France and marketing to Altarea Commerce.
The Retail Park, which was inaugurated on 17 October 2017, is fully marketed and represents total rental income of €7.7 million. With 60,000 sq m of surface area, it comprises: 5 large stores, 24 mediumsized stores, 10 smaller shops, 6 restaurants and 2,000 parking spaces.
With this acquisition, Immochan France confirms its investment strategy consisting of strengthening and developing its major sites.
Follow ACROSS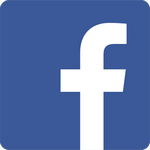 Share this article