Its range will include ARKET's own products as well as a selection of the best examples from other brands.
ARKET will be the fifth store from the H&M group to open on the Street, alongside Weekday's recently announced UK flagship, COS, & Other Stories who both also launched on Regent Street, and H&M.
This is the latest world-class international brand to join Regent Street, following recent lettings including Tory Burch, Lululemon, Coach and Kate Spade.
Lars Axelsson, ARKET, Managing Director, said: "A fantastic team with diverse backgrounds and areas of expertise have come together to build ARKET. We're very excited to soon reveal the brand and share our collections with customers".
Katerina Mercury on behalf of the Regent Street Partnership, said: "We're thrilled to have worked with H&M group to bring another new brand, ARKET to Regent Street. We've built up a great partnership with H&M group over the years, and their mix of modern design and leading international fashion is a perfect fit."
The letting forms part of The Crown Estate's on-going £1bn investment programme for Regent Street, which has, since 2002, transformed the area into an internationally renowned retail and leisure destination boasting an impressive array of flagship stores from the most exciting global brands.
Follow ACROSS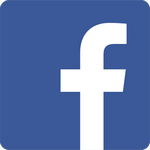 Share this article