Since its opening in April 2016, the first outlet centre in central Germany has welcomed more than one million visitors and has recently added important brands to its portfolio, such as Adidas, which recently opened a 727 sq m store, and Guess, with a 147 sq m store.
"We are extremely satisfied with the launch and the performance of the centre in the first year. As expected, the positive development has been fulfilled from the very first day and we were already able to top the mark of one million visitors at the beginning of 2017," says Susanne Radau, Centre Manager of Halle Leipzig The Style Outlets.
The second phase of construction, which is expected to be completed in the first half of 2018, provides an additional 7,000 sq m of retail space, totalling 18,000 sq m, with room for about 40 more stores. Moreover, it will create around 250 additional direct jobs.
To increase the centre's appeal and enhance the shopping experience, NEINVER implemented initiatives in the past year such as newly designed interior landscaping and improvement of the centre's visibility and signage.
Additional seating and a lounge area were also created and services were put in place for shoppers' convenience, such as new lockers and free wireless internet throughout the centre.
Halle Leipzig The Style Outlets is located in Sandersdorf-Brehna, Saxony-Anhalt, and it is close to regional hubs such as Leipzig, Halle, Dessau, Magdeburg, Chemnitz, Dresden and Erfurt, placing the centre in a strategic position.
This project strengthens NEINVER's strategy to reinforce its brand The Style Outlets in the European outlet sector, where it currently manages a total of 14 centres and 280,700 sq m of Gross Leasable Area (GLA).
Follow ACROSS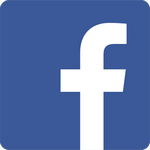 Share this article