Immediately thereafter, the Hahn Group launched a successor fund, the public AIF Pluswertfonds 169. It is investing in a specialist retail center in Rothenburg ob der Tauber in Bavaria with a total volume of around €26.7 million through its capital management company DeWert Deutsche Wertinvestment GmbH.
In 1999, ZentRo, a retail park, had a leasable area of around 12,900 sq m. Value-added fund 169's pro rata equity amounts to €15.5 million, with a fund volume of €26.7 million. Qualified private investors can participate with a minimum investment of €20,000.
The initial annual dividend is five percent. With a comparatively low level of borrowing of just 42% and an initial repayment rate of two percent, the offer was deliberately conservatively calculated.
Follow ACROSS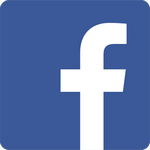 Share this article