ACROSS: You opened your first shopping center in Slovakia last year: Forum Poprad. How satisfied are you with the performance?
MARK SIEZEN: We are very pleased with both the footfall and the sales. This is also due to the tenants that we contracted in Forum Poprad, such as H&M, Reserved, C&A, Intersport, Lindex, Planeo Electro etc. Moreover, the shopping center in Poprad in the High Tatras region is outstanding in terms of design and architecture. It is located in the heart of the city on the site of an old Prior department store. It's an excellent location that allows good interaction with the other stores in Poprad.
ACROSS: Is Multi planning further projects in Slovakia?
SIEZEN: Absolutely. We want to move quickly with our project Forum Prešov in the eponymous city in the east of the country. It's a kind of high-street property in a prime location that has already attracted the interest of potential tenants. We rate Prešov, with its approximately 90,000 inhabitants, as one of the few cities in Slovakia that are not potentially saturated in terms of retail. We want to open the shopping center in late 2018.
ACROSS: One month before Forum Poprad, you opened your first shopping center in Ukraine: Forum Lviv. What is your first accounting of the center in this difficult market?
SIEZEN: We are proud that we have brought this project to fruition despite the difficult circumstances. We were supported by a number of retailers. These now already rank Forum Lviv among the top three shopping centers in Ukraine. In fact, the center is pretty much 100% occupied. The revenues are in line with expectations and we are very pleased with the footfall, especially on the weekends. As with Forum Poprad, Forum Lviv is located in the city center and boasts impressive architecture. The bottom line is that we are positively surprised by the performance of this shopping center.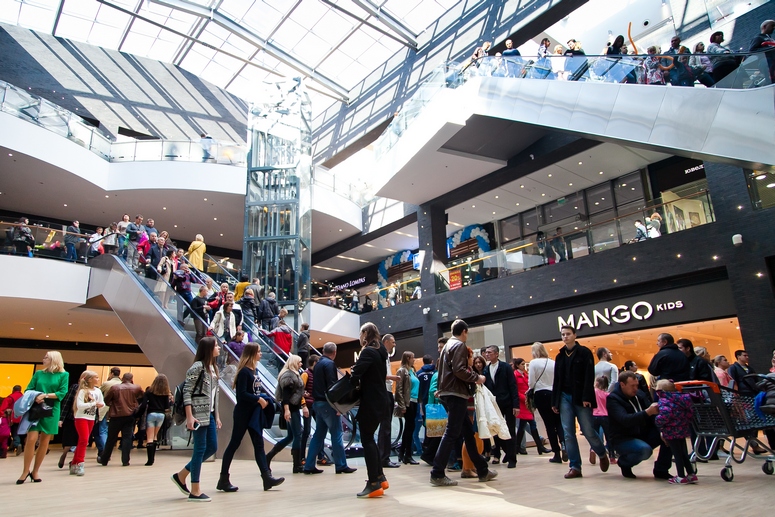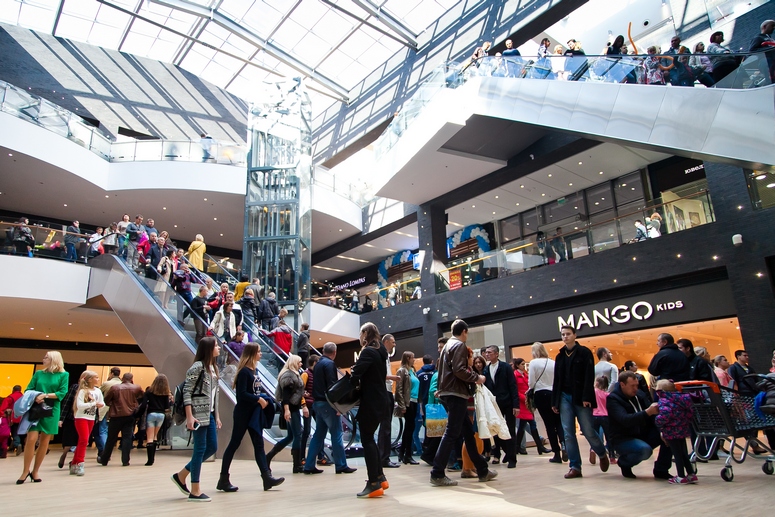 ACROSS: What else is Multi planning in Ukraine?
SIEZEN: We own two plots in Kharkov in the east of the country. We don't foresee to commence construction in the near future due to the political situation. Forum Lviv, by contrast, is located in a stable, prosperous region of Ukraine.
ACROSS: What are you currently working on in Poland?
SIEZEN: Our next project in Poland is the inner-city project Forum Gdańsk, with 63,000 sq m of GLA. It is scheduled to open in late 2017. The pre-leasing is going very well. International retailers, in particular, are showing great interest in this project. We are convinced that once opened Forum Gdansk will be the dominant shopping center in Gdansk. Last year we opened the expansion of Magnolia Park in Wroclaw and increased the shopping center's retail area by 22,000 sq m to approximately 100,000 sq m. It now has 225 stores, including a several new flagship stores such as Reserved, Pull&Bear store, Bershka, Smyk and one of the first LC Waikiki stores in Eastern Europe. In addition, we paid special attention to the dining options in Magnolia Park.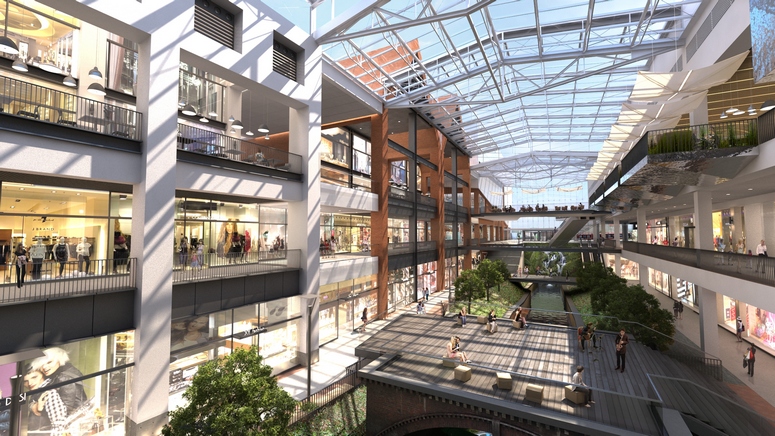 ACROSS: What else is on Multi's agenda?
SIEZEN: We've got big plans for Latvia, where we are now managing three shopping centers in Riga: Alfa, Mols, and Dole. We are planning to expand Alfa, which is fully leased now and sees excellent demand from retailers for additional space. We plan to commence Q4 this year and open the extension Q1 2018, extending the current 50,000 sq-m to 70,000 sq m. We will learn from- and build on our success at Magnolia Park for this extension.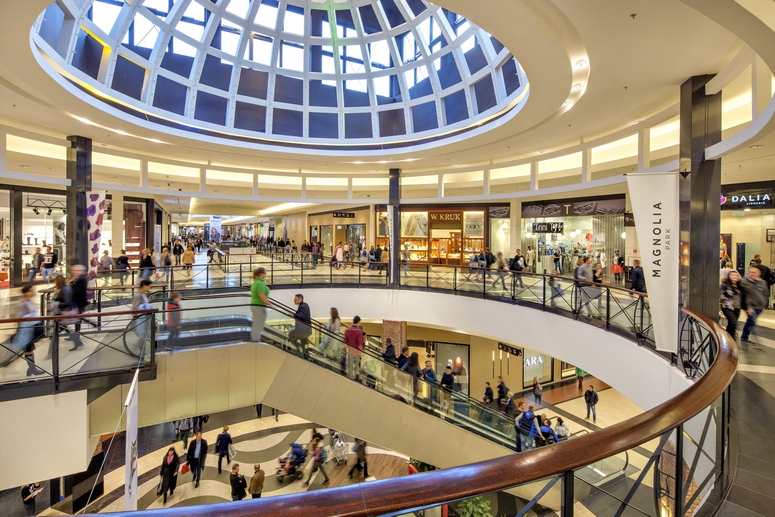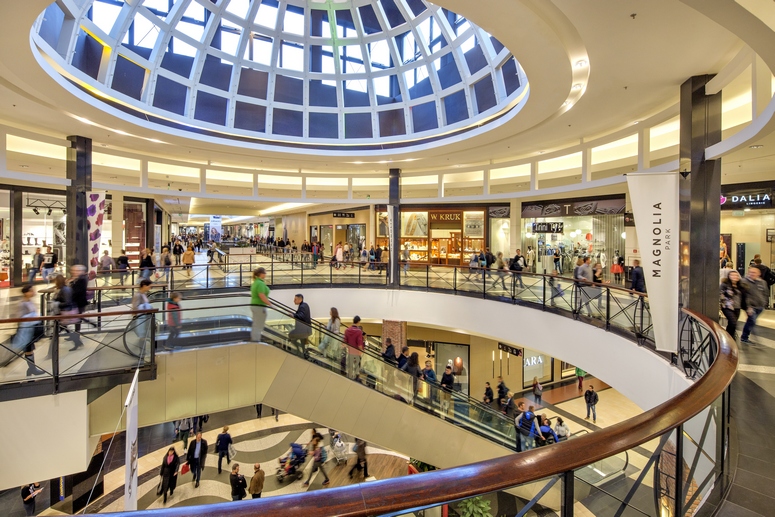 ACROSS: Is Multi also active with other retail formats besides shopping centers?
SIEZEN: Absolutely. For example, we have a portfolio of five outlet centers in Italy, including the Franciacorta Outlet Village located near to Brescia. After all, we consider the outlet business a growth segment. There are also synergies between shopping centers and outlet centers and the two retail formats can learn from each other. It's therefore possible that one day we will be a player beyond Italy in the outlet segment.
ACROSS: You mentioned Blackstone. The company completed the acquisition of Multi in October 2013. What does this mean in practice?
SIEZEN: Multi has always been one of in Europe's premium developers. Many of our developments have won awards in the past. After the acquisition by Blackstone, we are undergoing a conversion into an asset management company. We still develop, but mostly for our own portfolio and we benefit from our creativity and development capabilities when improving the assets in our portfolio. We have obviously expanded our skills base even as we continue to draw on the experience Multi stands for. The bottom line is, we are very capable of "creating value" Whether in existing centers or new developments.
ACROSS: On to a general market question: How has the European shopping center landscape changed in the past few years?
SIEZEN: One must bear in mind that the online market is continuing to grow significantly, while consumer spending overall is growing at a slower overall pace. It is thus clear that shopping centers are slowly losing market share. We as an asset manager and operator therefore need to make sure that people continue to frequent our shopping centers. Against this background, we are continuing with the strategy of making our shopping centers appealing to our customers and dominant in their respective catchments. We invest a lot of time, money and energy into achieving this. This is why for example we are pushing heavily for increasing the share of gastronomy and entertainment in the tenant mix.
ACROSS: Speaking of gastronomy: What role do food and beverage services currently play in shopping centers?
SIEZEN: Good food and beverage services attract customers, drive footfall, improve customer experience and increase dwell time. In effect, they increase revenues for the F&B chains in our shopping centers. These types of services, along with leisure, provide an attractive environment and a clear point of difference against making purchases online. Obviously F&B is evolving rapidly and Multi is very active in anticipating changes and keeping up with the latest trends and customer demands in this area.
ACROSS: What challenges does the shopping center market currently face?
SIEZEN: In Eastern Europe in particular, the markets are sometimes faced with the problem of oversupply. We are seeing a significant pipeline of new developments, often in out-of-town locations, in markets where the supply-demand balance is already quite delicate. This represents a risk should we go over the top in developing additional retail space. As market participants, we are following this closely and critically. With our—already mostly urban—projects, we attach great importance to the fact that they are integrated into the existing urban environment and local shopping "fabric".