Bayerische Versorgungskammer (BVK) is the fund's investor. Habona Invest GmbH is the seller of the properties. The parties have agreed not to disclose the purchase price. The acquisition is subject to antitrust clearance. The buyers were legally advised by Mayer Brown, Düsseldorf.
Around 99 per cent of the 65 rental units with rental space of about 60,000 sq m are leased out. The anchor tenants are predominantly companies affiliated withmajor German food retail groups. On average, the properties are less than 8 years old and in good or very good condition.
The locations are primarily spread across the former West German federal states, with an emphasis on Lower Saxony, Bavaria andNorthRhine-Westphalia. About half of the properties are in good or very good micro-locations in townships with populations of 5,000 to 50,000, where the competitive situation is comfortable.
"The Lion 2.0 portfolio includes properties with stable long-term leases and is therefore particularly suited as a complement to the Trade portfolio acquired at the beginning of the year. It also serves for further risk diversification in terms of its geographical situation, tenant mix and the residual leasing terms. With the acquisition of this portfolio, we have been able to almost completely reach the fund size envisaged by the investor and to meet the investor's requirements in terms of investment volume and risk within a very short span of time", explained Herwart Reip, Managing Director of GPEP, whose areas of responsibility also include due diligence, portfolio management and financing.
Earlier this year, GPEP – together with Universal-Investment – launched the BVK Deutschland IImmobilienfonds – FMZ fund for Bayerische Versorgungskammer.With the Trade off-market portfolio, GPEP already acquired 46 properties having a total rental space of approximately 115,000 sq m for the fund. 80 per cent of the fund's initial investment volume of € 250 million is already invested.
Follow ACROSS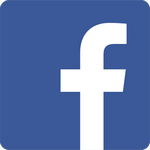 Share this article