ACROSS: The first question is obvious: In your opinion, how will Brexit influence Glasgow's investment market in general and the segment of retail real estates in particular?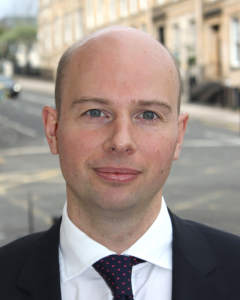 STEPHEN BIBBY: With the economic uncertainty that has come through from Brexit, we are seeing investor demand focusing in on core UK cities and retailing centers, such as Glasgow. Whilst wealth preservation is one of the reasons for this, it is also based on strong occupier fundamentals in these locations. For example, prime rents on Buchanan Street, the prime retailing street in Glasgow, have increased by 15% over the last 18 months; analyzed on Zone A per sq ft basis (30ft Zones in Scotland).
The UK is still seen as an attractive place to invest. Foreign investment, as proportion of investment volume, into the Scottish commercial property has increased quite considerably over the last two years, with foreign investors now accounting for over 40% of purchases. The vast proportion of this money will, at the very least, consider investing in Glasgow, as it is a globally recognizable location. Whilst many investors may wait until the economic picture unfolds further, for those that are active, Glasgow is one of the key regional centers in the UK that will be targeted.
ACROSS: How did foreign shopping center developers, operators, and retailers react to the referendum so far?
BIBBY: Post-Brexit, we have seen many occupiers continuing with expansion plans and investment decisions particularly in prime locations. For Example, in Glasgow prime city center retail rental rates have increased post Brexit. We foresee this trend continuing as retail demand continues to evolve with multi-channel retailing, with the emphasis for many retailers being on having fewer stores but in prime locations.
However, there are some retailers reviewing their expansion plans and delaying decisions until sales data can be fully analyzed and may also watch what other operators do. This 'wait and see' approach may cause an extended summer break but should be no more than that. The shopping center development pipeline is below the long-term average and has seen no dramatic peak since the global financial crisis. This low supply should help constrain any potential rise in vacancy levels and also support rental levels.
ACROSS: How does Invest Glasgow actually support secured investors?
ANNE MURRAY: Invest Glasgow is the city's one-stop-shop for all types of investment interest in the city, including retail. Promising a first-rate service, the team will work with investors from initial enquiry to dedicated aftercare. Whether it is comprehensive business support, market intelligence, fast-track planning support or property searches, Invest Glasgow is the city's go-to investor support resource. The team will also coordinate additional resources from key partners including Scottish Development International, Glasgow Chamber of Commerce and commercial property agents as appropriate.
ACROSS: Which role does Glasgow play as a shopping destination within the UK? For what kind of shopping is the city known?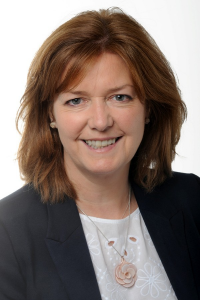 MURRAY: With more than half a million square meters of retail floor space, Glasgow is the UK's largest and most successful shopping location outside of London and the retail footprint is growing by a further 25%. Glasgow's retail sector generates more than £3.3 billion and supports 17,000 full-time jobs.
The city center is the focus of Glasgow's retail sector with the area surrounding Buchanan Street and Argyle Street confirmed as the most desired retail pitch in Scotland. An active investment market offers average yields of 4.5% and prime retail rents of £280 (per sq ft/yr) are commanded (March 2016). Glasgow's prime pitch is growing in demand and the city has recently welcomed global brands Massimo Dutti, Michael Kors, Kiko, and a Paul Smith pop up shop.
While recognized international brands and high-end, designer boutiques dominate the city's retail offer, there is also a vibrant independent retail scene and a booming out-of-town offer with Glasgow Fort now the UK's leading retail park destination (Javelin Group, Venuescore 2015/16). Restaurants and bars are thriving in the city and Glasgow is fast becoming a foodie destination of choice. Glasgow's robust economy and busy calendar of events until 2024 attracting leisure and business tourists all year round ensure the retail sector in the city continues to thrive.
Anchored by Buchanan Galleries on Sauchiehall Street and the St Enoch Centre on Argyle Street, the Style Mile, as it is known, extends along Buchanan Street and Ingram Street. Princes Square, also on Buchanan Street, is home to a clutch of luxury outlets. The Style Mile has witnessed significant investment in recent years: Buchanan Street in particular has benefited from a £7.5 million investment through the refurbishment of Princes Square shopping mall, discretely situated off Buchanan Street. The nearby Merchant City is a vibrant quarter full of bars, restaurants and high-end boutiques. The Italian Centre and Ingram Street are home to a range of designer names including Replay, Emporio Armani, Ralph Lauren, Mulberry and Hugo Boss.
ACROSS: Did opening hours change in any way?
MURRAY: Since late 2013, more than 200 of Glasgow's city center retailers have extended their opening hours to 7pm on weeknights, bringing the city more in line with continental operating hours. The move comes on the back of strong customer demand and consumer research. Footfall figures over four key areas in the city center collectively amounted to over 55,000,000 in 2015.
ACROSS: What retail real estate projects are in the pipeline in Glasgow? Why should companies invest in them?
MURRAY: The major pipeline retail project in Glasgow is the extension of the existing Buchanan Galleries shopping mall at the north end of Buchanan Street. Land Securities' £400m project was given planning permission early in 2015 but is currently on hold as the critical engineering works to deliver the Edinburgh Glasgow Improvement Programme (EGIP) by Network Rail is underway. (The £742m EGIP programme by Network Rail includes the electrification of the Scottish rail network and upgrades of key junctions and infrastructure, including Queen Street Station, which is near to the galleries.)
The expansion, as planned, would include new retail space, a striking new atrium entrance onto Buchanan Street, and new bar and restaurant facilities. In total, the scheme would deliver £310m of private sector investment along with £80m of public realm infrastructure improvement funded using the Tax Increment Finance model (TIF). The developer has committed to continuing to work on its plans while EGIP is underway.
ACROSS: Regarding foreign investment: Which Scottish city is Glasgow's most serious competitor and why?
MURRAY: In Scotland the most successful cities for foreign investment are Glasgow (given its scale) and Edinburgh (as the nation's capital). That said, Glasgow is unrivalled in Scotland for retail, coming second only to London in the UK. Generally speaking, Glasgow would not view Edinburgh as a competitor. Rather each city considers that the other complements its investment offer given their geographic proximity (only 45 minutes apart by train) and similar sector strengths.