ACROSS: How would you describe the current retail market in Glasgow?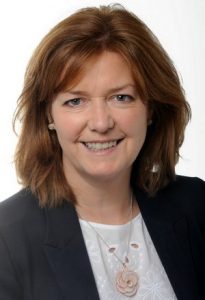 ANNE MURRAY: The second-largest retail center in the UK after the West End of London, Glasgow's retail market remains buoyant and is one of only a few Scottish cities experiencing rental growth, notably on the main shopping hotspot of Buchanan Street in the city center (according to Colliers International's Midsummer Retail Report 2016).
The report also suggests that supply is struggling to keep up with demand and brands are prepared to pay top dollar for prime destinations. The price of retail space has jumped by 8% in a year. The report highlights the significance of two of the world's largest and most successful retailers,
H&M and the Inditex group, which have committed to upsizing their stores in the city center. H&M is acquiring 6,000 sq m within the Buchanan Quarter and Inditex is opening its first Massimo Dutti store outside London on Buchanan Street. The Italian brand Kiko also opened its first store in Scotland on Buchanan Street this year.
The Cushman & Wakefield UK Retail Market Snapshot (second quarter, 2016) reports that, across the UK, retail trading conditions have benefited from low inflation, cheap credit, and a healthy labor market—and Glasgow is no exception. In June 2016, Glasgow was commanding prime retail rents for high-street shops of £300 per sq ft per year (€3,700 per sq m per year), second only to London's West End, with current yields of 4.50%.
ACROSS: What role do Scottish retailers play in the city?
MURRAY: Like most major retail destinations, Glasgow's high street is dominated by global brands like those mentioned above and many more. While Glasgow welcomes the arrival of new international brands, it is also keen to encourage and support Scottish brands and retailers that help to differentiate the city and give it a unique and authentic identity.
Alongside the global brands, the city also has a number of home-grown retailers, including the department store, House of Fraser. It is one of Buchanan Street's largest outlets, was established in Glasgow in 1849, and now has branches in a number of UK cities. Another example is the Glasgow fashion store, Cruise, which stocks high-end fashion labels. Smaller niche outlets are to be found on the periphery of the city center in the Merchant City and Glasgow's west end.
ACROSS: Are there new foreign retailers entering the city's market in the near future?
MURRAY: Yes, but that would be telling!
ACROSS: How do the retailers in Glasgow deal with the competition caused by online-shopping?
MURRAY: Online shopping is here to stay and retailers are having to adapt to the fast-moving world of e-commerce with in-store services such as click and collect. While on-line shopping represents a challenge to bricks-and-mortar retailing, shoppers still want to enjoy the experience of shopping, trying on clothes, testing the quality of products, etc.
A major contributing factor to Glasgow's city center's retail performance is the wider leisure market. For example, the city has witnessed the highest number of new restaurant openings in the UK outside London, which is helping to drive up footfall and, in addition to cafes and restaurants, shopping malls are looking to add cinemas to their offer.