MK Illumination won the category "Excellent Architecture".
The Malmö Unicorn
Malmö co-hosted Copenhagen 2021, bringing WorldPride and EuroGames together. To celebrate love, support the retail and hospitality industry, and involve the general public, MK Illumination designed an interactive symbol reflecting the city's inclusive nature and people's uniqueness. The handcrafted detailed unicorn reared 6 m from a 5×5 m podium doubling as a bench. The animated mane and tail, and graphic heart changed colours and inspired spectacular social media posts.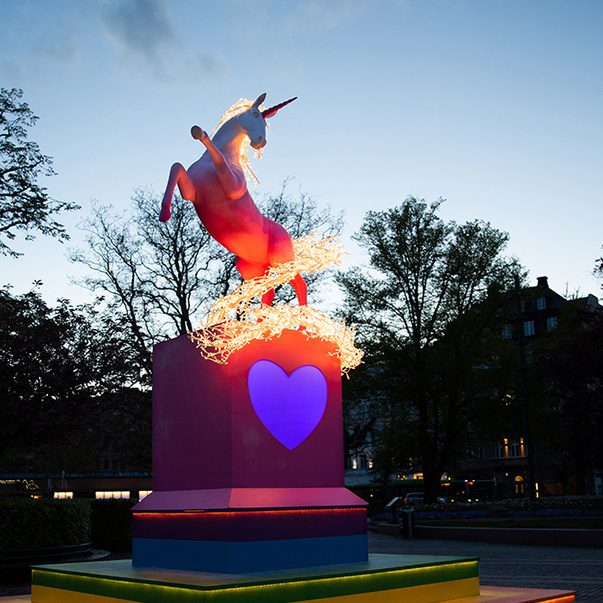 As Germany's leading authority on design and brands, the German Design Council was created by the German Parliament and is being sponsored by the German industry. The Council works to promote society's awareness of design and supports companies on all matters relating to brand and design development. They achieve this by providing a forum for interdisciplinary, independent, and international knowledge transfer.