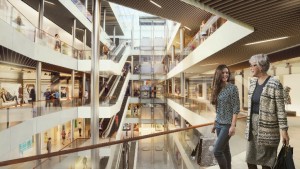 The Georgian Co-Investment Fund (GCF), a private equity fund based in Georgia, has announced the commencement of the main construction works for the $77-million (€69-million) Galleria Tbilisi. The investment project envisages the development of a modern, multifunctional shopping center on Tbilisi's prime high street, Rustaveli Avenue, in the heart of the capital city—centrally located near government and private institutions, museums, and theaters. The mall will be easily accessible for its visitors via a number of public transportation and pedestrian access points. Its catchment area within 20 minutes' drive is approximately 1 million residents.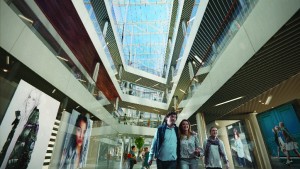 Galleria Tbilisi's architecture integrates many elements of metropolitan life. The design was created by the leading Israeli architect firm Moshe Zur Architects, which has completed a range of impressive architectural developments, including shopping centers in Europe's capital cities. With its blend of classic and contemporary styles and construction quality, the new mall should become a new city landmark.
Colliers International Georgia as leasing agent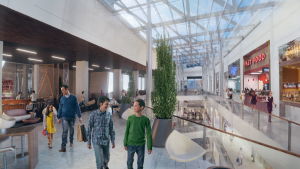 The development is designed around two renowned theaters, the "Liberty Theater" and "A. Griboedov Russian Drama Theater," which will be integrated within the mall structure, making Galleria Tbilisi an even more appealing destination for its visitors. The mall is also linked to the Metro Station "Freedom Square," granting metro commuters direct access. The scheme's GLA is 22,000 Sq. m and features five levels of retail space and a food court. The building will have an underground car park area with a capacity of 308 parking spaces. The current design envisages thematic categorization of the shopping levels: a grocery and specialty food store will be located in the basement, a mix of mid- and upper-scale fashion, footwear, and accessories brands on the ground, first, and second floors, and children's wear, home accessories, and sporting goods on the third floor. The fourth level will feature a food court with diverse restaurants and cafés, providing the widest choice of dining options in the city center. In addition, there will be a terrace with magnificent views over Tbilisi that will also serve as a venue for organizing special events.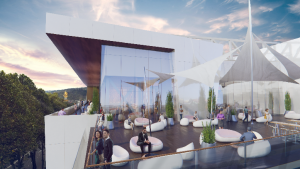 In order to make Galleria Tbilisi even more attractive, GCF and the project's exclusive leasing agent Colliers International Georgia are actively working on attracting new retailers to the Georgian market. GCF plans to sign agreements with more than 80% of all potential retailers during 2016. The grand opening is scheduled for September 2017.