It's a biggest construction site not only in Bratislava but in CEE region, as Stanica Nivy is emerging in the Nove Nivy zone, with this multi-scale at its core. It includes supra regional shopping mall, an international bus terminal, a fresh market, a green roof, as well as an office tower and 2,150 parking spaces. It is growing under the hands of HB Reavis the international workspace provider that designs, builds and manages places that enhance well-being and productivity. Working across the UK, Poland, Czechia, Slovakia, Hungary and Germany, it has already provided workspaces for over 65,000 people with a pipeline to deliver much more. It is headquartered in the Slovakian capital's business district Nove Nivy ­– with a panoramic view of cranes, excavators, mixers, etc. right at the large construction site.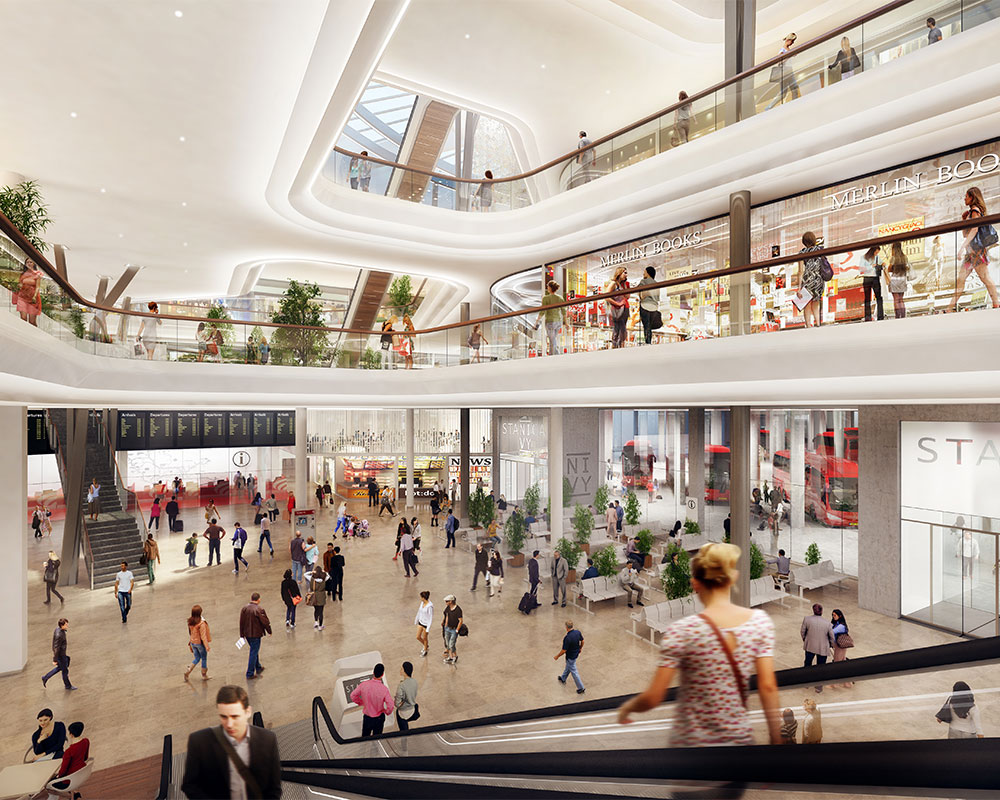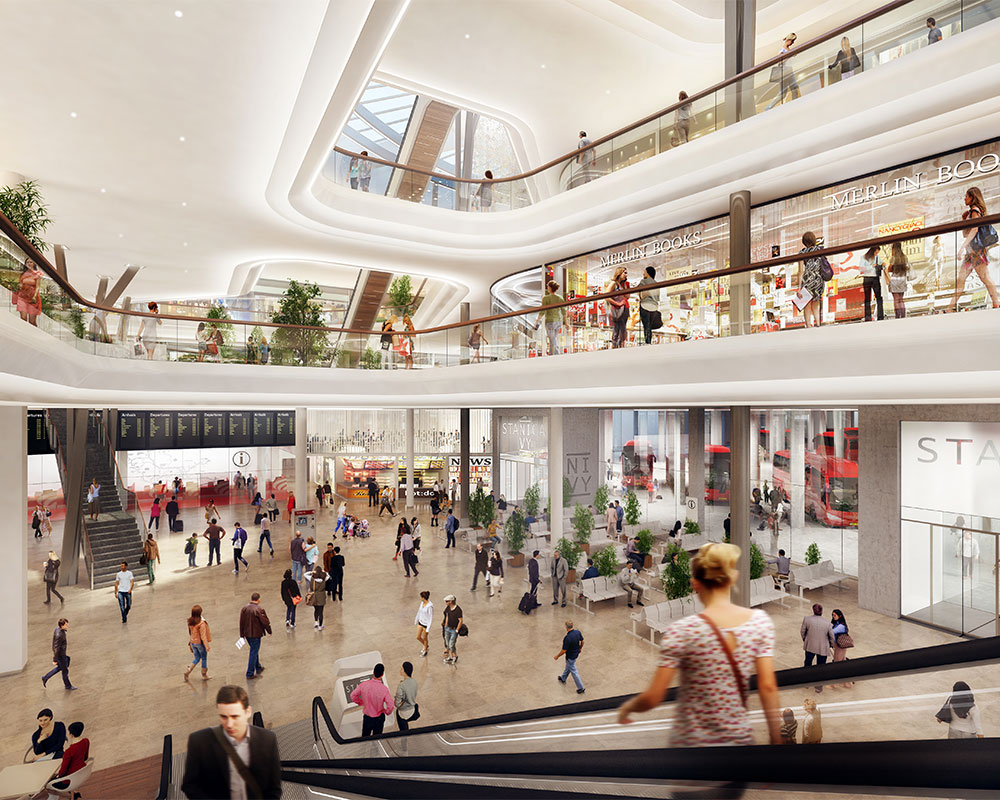 The history of this urban development area is extraordinary. It goes back to Mlynské Nivy Street, which has been Bratislava's main traffic route for a long time. After the redirection of rail traffic and the shutdown of major factories in the upper index, it remained untouched and was neglected for a long time, despite its strategic location. A complete reconstruction of the Mlynské Nivy Street was necessary to revive the area. By replacing a complicated crossroad with an underground roundabout – the first of its kind in Slovakia –, traffic in the entire area will become much lighter. The underground roundabout will become the main traffic hub in this neighborhood, with exits to the Stanica Nivy and future projects planned in the zone along with a convenient exit to Mlynské Nivy street. All of that will be located within walking distance from the city's historical center.
Designed by Benoy
London-based Benoy studio has worked on Stanica Nivy since the earliest design stages. The entire project is a mix of a dynamic shopping destination and an exciting new part of Bratislava to live, work and relax. Outstanding architectural and design solutions use natural light as much as possible with strategically placed skylights and floor voids, so that light can reach even the lower levels. Express escalator running over two floors will allow customers quick access up to the restaurants and fresh market from the ground floor. Big entrances with prominent visual features, such as tree columns run up vertically through five levels to support the main roof. They are important for navigation, but they also create a visual link between the basement bus station terminal and the upper floors.
Construction began two years later and all works are going smoothly and are being completed in time. The shopping center is supposed to open in October 2020. With its approximately 70,000 sq m of GLA, it will be the biggest mall to date that has been built in one stage in Slovakia. HB Reavis will be handling leasing as well as center management.
Several retailers already signed their leasing contracts, with more to follow shortly. Most of them are international brands, but there are also local service providers, artists, designers, and restaurateurs who will be represented, even though the battle for tenants is particularly intense in Bratislava as the city has one of the highest shopping-center densities in Europe. The market seems to be saturated. However, HB Reavis argues that this city does not have a traditional High Street and people are used to do their shopping and spending their spare time in malls. And Stanica Nivy is a unique combination of many important features in one concept like a traffic junction, traditional retail and modern retail trends with fun, lifestyle and breakthrough concepts along with a market and a green roof. It is the company's declared goal to have the center fully leased by its opening day.
Nivy Station has been under construction since 2017. Credit: HB Reavis
Green roof and fresh market
The expected footfall is without a doubt the key argument for negotiations with retailers. It is estimated that more than 20,000 passengers will go through the bus station every day, while the shopping center itself should see over 55,000 visitors a day. Retail operations will benefit from the lively business zone, as 40,000 people will work within a 15-minute walking distance from the center by 2020. But there are also many other advantages: high-quality facilities for employees, the ability to link business with activities in the fresh market or on the green roof and the thought-out mix of shops should move the concept of the mall to new level.
The previously mentioned green roof is one of the project's highlights. It will be a place for leisure activities like petanque, bouldering wall or BBQ spots, work and meetings in a green environment, which will also attract visitors who normally don't go to shopping centers. The trees in the open-air area, which will remain accessible after business hours, will be brought in from the Netherlands. A further extraordinary feature of the project is the also previously mentioned fresh market, which will be the first of its kind in Slovakia. This market will be located on the top floor. More than sixty units will include restaurants, street-food kiosks, a fast-food area as well as stands for local producers. With the green roof and the fresh market HB Reavis is responding to the development that today's customers do more than just shop at malls, as they are rather looking for "places to be". These are inextricably linked to culinary experiences and leisure activities – and Nivy Station will meet these demands.