Samsung has enabled their visitors through Pop-up Stores, Experience Spaces as well as Experience Spaces in Samsung stores in London, Paris, San Francisco, and Dubai, among others, to get an immersive look at the company's technologies. The interactive pop-up store in Westfield Centro is the only place in Germany where this will be possible from February 1 until March 18.
Westfield Centro joins a high-caliber list of just a few locations around the globe that Samsung has selected for the exclusive presentation of their brand-new products, with a focus on their smartphones. For this, Samsung relies on the long-standing cooperation with Westfield Rise, the in-house media agency of Unibail-Rodamco-Westfield (URW), and draws on the URW network of 80 shopping centers in Europe and the US.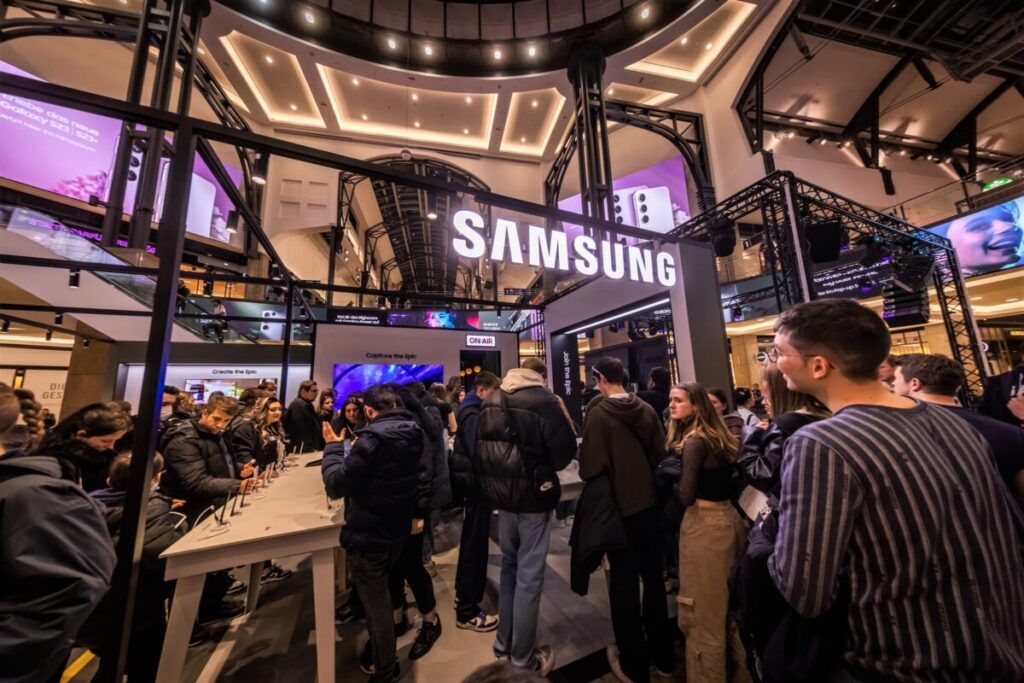 A major event with livestream transmission from San Francisco and live performances by newcomer acts from the rap and hip-hop scene kicked off the campaign at Westfield Centro on February 1. Until mid-March, visitors can visit the pop-up store in the center's central dome.
URW's portfolio also includes Galaxy Experience Spaces in the flagship destinations Westfield London and Westfield Les 4 Temps in the Greater Paris region.
Nathalie Lohaus, Head of Westfield Rise Austria & Germany at Unibail-Rodamco-Westfield has said: "We are proud that the long-standing and mutually successful cooperation with Samsung has made this Galaxy Experience Space at Westfield Centro possible. The fact that Westfield Centro is the only chosen location in Germany underlines the attractiveness and charisma of the flagship destination for unique, customized campaigns. We look forward to many more campaigns in the future, in which major brands with lively brand experiences will reach our customers throughout Germany and Austria."
Westfield Rise, Unibail-Rodamco-Westfield's in-house agency for media, brand experience, and data partnerships, acts as a one-stop-shop for brands and media buyers to deliver innovative and measurable campaigns across the best retail media spaces and platforms in URW's 57 shopping centers in Europe. Included is a network of 1,700 digital screens – one of the largest in Europe – as well as 170 brand experience locations and a range of online advertising options.