The entire top floor of the center was redesigned as part of a refurbishment project. The new food area comprises a food court with 15 food retailers and seating for about 400 guests as well as five further restaurants with seating for approximately 600 guests.
Covering an area of 3000 sq m, the "FoodSky" is the largest continuous food area in downtown Hamburg. It will be open weekdays from 10 a.m. to 9 p.m. and on Sundays and public holidays from 11 a.m. to 6 p.m. Allianz, who is the owner of the center, invested approximately 14 million euros into its refurbishment. ECE has been managing the center since 2008 and is also responsible for its modernization.
"Europa Passage is the retail flagship of Allianz in Hamburg and one of our leading shopping centers in the world. The "FoodSky" will be the center's new highlight which will inspire customers to spend time here.
Furthermore, by establishing this unique food and beverage experience, we will not only increase the appeal of Europa Passage. We will also emphasize downtown Hamburg as a retail and dining location," said Holger Hosang, Head of Asset Management of Allianz Real Estate Germany.
"At the opening of the new food area, the share of F&B outlets at Europa Passage will be around 20 percent. We will thereby meet the wishes of our customers for a greater variety of dining options.  The area's unique design also adds to the feel-good atmosphere. Its overall concept was customized to Europa Passage and emphasizes its character of an urban center in the heart of metropolitan Hamburg," emphasizes Klaus Striebich, Managing Director Leasing at ECE.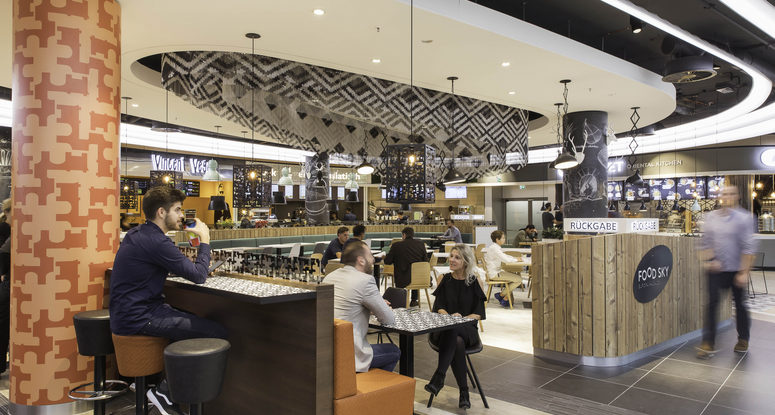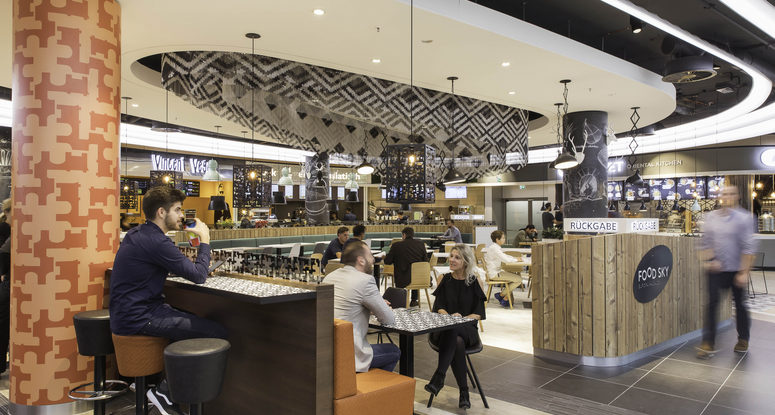 Culinary variety
The culinary offers at the new "FoodSky" range from small takeouts to a starred restaurant.
Besides the already existing "Se7en Oceans" restaurant with a fantastic view across the Inner Alster Lake and classic star cuisine by Frédéric Morel and the "Pizza Hut" outlet, which will relocate to the top floor from the ground floor and will become a table-served restaurant, customers can look forward to these three new restaurants: "Hanoi Deli" (Vietnamese food), "Friends & Brgrs" (casual burger concept) – it is their first outlet in Germany, and "EssBar" (modern German cuisine), which also premiers in a shopping center offering innovative dishes and freshly prepared food in a uniquely designed interior.
The food court will house the foodservice operators "Palacios" (Spanish cuisine), "Fisch&Grill", "Vincent Vegan", and "O-Street" (Oriental cuisine). They will all open their first ever brick-and-mortar outlet at a shopping center. Other new F&B concepts at Europa Passage Hamburg include "Saray Grill" (Turkish specialties) , "nem" (Vietnamese cuisine), "Pommesfreunde", "bok" (Asian Food), and "What the Food!" (among others, Vegetarian and Vegan food).
Being the winner of the F&B competition "Be a Food Court Star", they will get a rental space and a start-up package. The list of services in the food court is rounded off by "Boussi Falafel" (Oriental specialties), "Chutney" (Indian cuisine), "Camachos" (freshly grilled food), "Ciao Bella" (pizza and pasta), "immergrün" (smoothies, salads & juices), and "Gecko" (burritos and tacos), who will all relocate from the ground floor to the "FoodSky".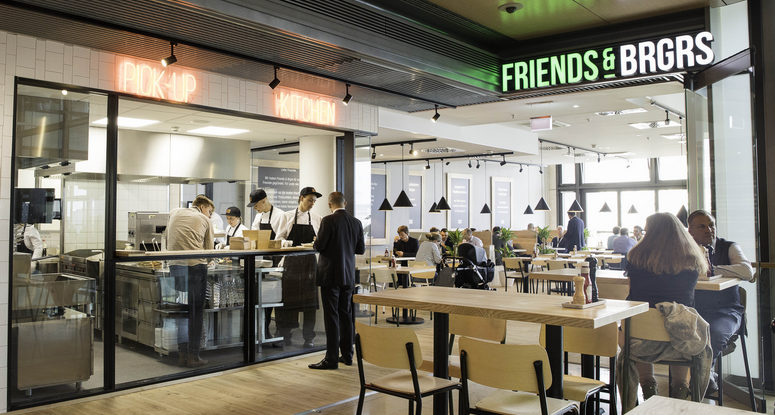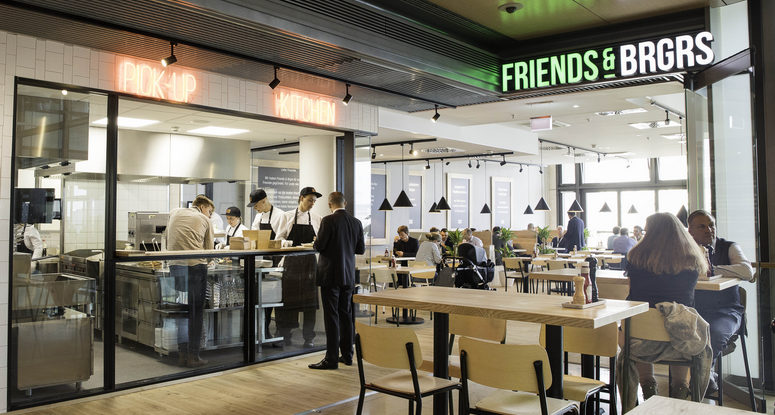 Food oasis with a special flair
The new food and beverage area stands out not only with its large variety of culinary offers but also with its special flair. The variety of Europe, which is shown in the name of the shopping center, is also reflected in the design of the "FoodSky".
The design of the seating area was inspired by the European major cities Copenhagen, Paris, London, and Madrid. Thus, they feature design features typical for these cities, e.g. cool colors, clear and simple shapes (Copenhagen), a nice elegant atmosphere and playful design elements (Paris); material in hipster and "used" style (London), and warm, orange-red color combinations and high-contrast, graphic black and white patterns (Madrid).
The combination of these different colors and materials provides a special ambiance and the right feel-good atmosphere. Premium, natural materials, high-quality furniture and ambient light round off the overall concept for this new meeting point at Europa Passage.
In addition, a second bridge was added to the ellipsis-shaped food court, which is a necessary connection between the different sections of the building. The light trail on the ceiling of "FoodSky" will capture the curious looks of the visitors on ground floor and make them look up.
Apart from the new "FoodSky", the other four floors of Europa Passage will receive a design makeover. In order to make navigating in the center easier for visitors, all five floors will get their own color and graphical theme. The refurbishment of the ground floor of Europa Passage will be completed by spring 2018.
The vacant food and beverage spaces will be leased by popular concepts like denn's Biomarkt (organic food supermarket), Schanzenbäckerei (bakery), Oil & Vinegar and Reserva Iberica (Spanish culinary specialties), and will be a reasonable addition to the existing local shopping options and convenience goods retailers.
Follow ACROSS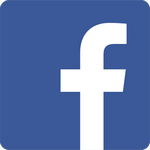 Share this article