By Jonathan Doughty
Service has never been more important, especially in this decade of "experience" seekers. Without going into too much detail, the "full service" circle works because it constantly improves on the service guests receive and the products they are provided with.
It acts on the feedback given on the quality of the service or product and on customer preferences to create a circle of continuous improvement and satisfaction checking. It has worked for years in hospitality and foodservice consulting and is now being used increasingly by those of us in the mainstream property industry.
There is no doubt that foodservice is growing in quantity and importance across the commercial property industry. A good coffee bar, café, or restaurant can transform the lettability of an office building or campus and great foodservice can increase footfall and dwell times in shopping places.
This is all well-known and understood and many quality pieces of research have been produced to help understand the industry's dynamics.
An example is the latest ICSC report, "The successful integration of Food and Beverage within retail real estate."  If you haven't seen it, I would suggest you click on this link and get it—quickly!
As you would expect, there are lots of facts, figures, views, and guidance to help ICSC members make the most of their assets, uniformly raising the level of knowledge and understanding about foodservice in shopping and leisure, but now comes the hard bit—doing it.
There are many ways that landlords and developers can improve their own foodservice proposition, but a word of caution is needed: Doing it in isolation, or just building something because an architect, designer, or specialist thinks it will "improve" the asset, can lead to some… let's call them "interesting"…results.
The industry has rushed headlong into increasing the amount of foodservice space, by building food hubs, food courts, restaurant areas, and mall dining. Many don't have a solid business plan behind them, nor have they considered the impact on the existing food offer.
Taking the right approach really does improve asset value and the guest experience. Carefully planning the amount of food ensures that there are enough seats when the center is busy, but not so many restaurants that none of them make money. It makes sure that the mix of foodservice in terms of dwell times, price points, service styles and food types are provided to meet the needs of the local demographic.
Taking care when building a financial appraisal will guide landlords and developers on the rent levels achievable, turnover top-up potential, and whether the euros per square meter can be increased in the future. Taking a strategic view of assets on foodservice is relatively new, but this actually copies what has happened in retail for years. "Getting it let" is simply not enough anymore.
Many people are now debating the future of retail and game-changing moves like the purchase by Amazon of Whole Foods Market will continue to keep the sector in a constant state of "disruption." Having great partners, who can walk your journey with you, is going to be very important for the future of foodservice, especially in the "full service" circle.
Follow ACROSS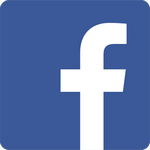 Share this article