Fashion brands have led the way in transitioning from pureplay to omnichannel retail, accounting for 29.6% of all online retailers taking physical space in the United Kingdom to date, according to Savills. This is followed by the furniture and homeware sector (25.9%) and electrical, DIY, and building supply brands (14.8%), according to the firm's report "Retail Revolutions: From Digital to Physical."
According to Savills, five pureplay brands made the leap to physical retailing in 2016, including Missguided, which opened its first store at Westfield Stratford, and Finery and Little Mistress, which transitioned via department store concessions. Looking ahead, online sales growth in the UK is expected to level out over the next five years, slowing from 11.4% per annum between 2012 and 2016 to 4.8% by 2022. The firm states that it is not a case of online versus offline, but rather how the two platforms can work together to provide the best "total" retail experience.
Touch and feel the product
Marie Hickey, commercial research director at Savills, commented: "When it comes to fashion and homeware, the biggest driver of total retailing continues to be consumer preferences. The desire to touch and feel a product before purchase remains strong, meaning physical stores play an important role in driving both online and offline sales. Stores can also deliver convenience to customers, a key attraction of shopping online, in the form of click-and-collect services."
True digitization of experience will now be at the forefront of store evolution, which to date has centered largely on hardware, such as providing iPads to allow shoppers to search for products online. The evolving focus is on creating integrated software solutions that can provide the same personalized shopper experience in-store that consumers have become accustomed to online while enhancing the speed and ease of payment.
Retailers are becoming more selective
While the transition into physical retailing is positive news for the property sector, Savills also says that retailers are becoming more selective and measured in the size and location of their stores, which is likely to result in a strategic focus on major retail centers. For some, including Made.com and Sofa.com, stores are not only a way of selling products, but an opportunity to showcase and promote the brand in key urban locations, giving them the greatest possible exposure.
Sean Gillies, head of UK retail at Savills, adds: "Despite increasing recognition of a physical store's role in raising brand awareness and revenues, this is unlikely to lead to a flurry of national requirements from pureplay retailers making the transition to bricks and mortar. The most significant impact on retail property will instead come from digitization of the in-store experience, as mobile payment, customer recognition technology, live inventory tracking, and monitoring shoppers' engagement with products become the norm. The concept of stores remains very much alive and well, though their appearance and the activities that take place within them will continue to evolve."
Follow ACROSS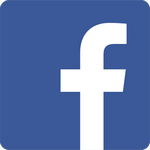 Share this article