The new announcements bring the number of new signings within the last six weeks to almost 20, demonstrating the continued strong interest and momentum in the scheme. With just one week to go until the opening on 7 September the scheme is now 93%, by floor area, pre-let or agreed.
Cath Kidston, Moss Bros and Vision Express will further boost the wide array of retailers to have already signed at the urban regeneration scheme, while Greggs will add to The Lexicon's impressive line-up of restaurants and cafés.
Jessica Berney Head of UK Retail at Schroder Real Estate, commented: "These four new signings demonstrate the continued level of interest that retailers have shown in The Lexicon Bracknell. With just a week until opening, we're delighted to be able to announce such a broad range of leading retailers that have demonstrated confidence in the scheme."
Quintessentially British lifestyle brand Cath Kidston will be opening in a 1,745 sq ft unit on The Avenue, the town's premium pitch, providing a stylish area for the high-end brands in the town. The eye-catching pedestrianisted throughfare, linking the Fenwick and Marks & Spencer anchor stores, will be an appealing environment, enhanced with planted areas and trees and plenty of al fresco seating. Further boosting The Lexicon's fashion credentials Moss Bros will open in a 2,225 sq ft unit.
The tailor will be joined by high-street optician, Vision Express opening in a 1,745 sq ft store and the UK's leading bakery food-on-the-go retailer, Greggs, has signed for a 2,225 sq ft unit.
Richard Poyser, Retail Leasing Manager for Legal & General, said: "As one of the largest urban regeneration schemes currently being built in the UK, The Lexicon Bracknell has consistently generated a high level of interest which continues as we approach the grand opening. These new signings will further enhance the new retail in the town centre, which will total one million sq ft of retail, restaurants and leisure, including the adjacent Princess Square shopping centre. The architecturally appealing town centre transformation is set to create a new social and cultural heart for Bracknell."
The Lexicon Bracknell is being developed by The Bracknell Regeneration Partnership, a 50:50 joint venture between Legal & General Capital and Schroder UK Real Estate Fund, working in partnership with Bracknell Forest Council. The joint agents for The Lexicon Bracknell are CBRE and Lunson Mitchenall.
Follow ACROSS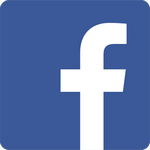 Share this article