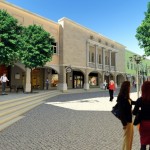 Zsar Outlet Village and Hurppu Horizon Centre, a luxury holiday resort, recently announced a partnership to develop tourist facilities and activities in Virolahti, South-Eastern Finland, by the Baltic Sea. The target is to attract Finnish, Russian, and Asian tourists to the area by offering exclusive shopping, accommodation, and other tourist services. Hurppu Horizon Centre opens its doors in 2018—just a 15-minute drive from Zsar Outlet Village.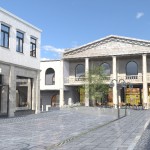 The Finnish retail developer East Finland Real Estate Ltd. (EFRE) is responsible for Zsar. The company announced last October that it has been granted a building permit for its outlet center project. Three quarters of Zsar's leasable space is now reserved for premium brands and EFRE is readying for the start of construction. The building permit covers the 12,000 sq m of leasable area in phase I, management offices, common areas, and a one-level parking area with 940 parking spaces. Earthworks at the site are already underway. Sami Vainiomäki, CEO of EFRE, explained: "Many international brands now view Finland as a premium market and are establishing themselves here by opening company flagship stores in Helsinki. This means that there is a need for a first premium outlet and we believe we are in the right place at the right time."
New motorway from Helsinki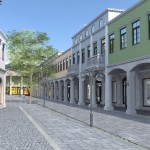 Zsar Outlet Village is located at the gateway between the EU and Russia, halfway between St. Petersburg, the fourth largest city in Europe, and Helsinki. It will offer an opportunity for premium brands to satisfy the significant demand among the 8.5 million Finnish and Russian consumers within a 200-km radius.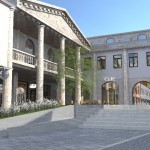 In 2014, there were three million border crossings by Russians at the Vaalimaa checkpoint, just 300 meters from Zsar Outlet Village. 74% of them state shopping as their primary reason to travel to Finland. The outlet center expects to optimize this opportunity for premium brands by creating a great retail environment. A new motorway from Helsinki directly to the border is due to open in 2017, reducing the driving time from the capital to the region to just 75 minutes.
Partnership with FSP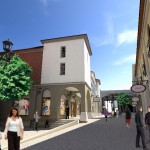 EFRE has partnered with FSP Retail Business Consultants, a leading retail property consultancy, in assessing the feasibility of the project. "We expect Zsar Outlet Village to produce sales densities of €7,800/sq m, which would place it in the top 10 of sites in Europe by sales density," commented Ken Gunn, Director of FSP. When will it all begin? The 20,000-sq-m development will open its aforementioned 12,000-sq-m first phase in 2017, featuring 65 stores and restaurants.