Trendy names in food and drink such as Joe & The Juice, WonderWaffel and SUC+ are just as much in evidence as the popular chains McDonald's, Nooch and Desperados or small, classy gourmet offerings from the region.
The Mall of Switzerland will not only be a mecca for shopping enthusiasts, event visitors, families, adrenaline junkies and design lovers, but also the first port of call in the region for enjoyment and conviviality.
The operators have successfully convinced leading and innovative catering companies to lease here. They will ensure there is an extremely attractive and diverse mix of food and drinks in the new Lucerne-based shopping centre.
Joe & The Juice – The juice store with a cult following
Joe & The Juice entered the Swiss market in the spring of 2016. The trendy, Scandinavian-inspired Juice café will soon be open to the public in the Mall of Switzerland too after Lucerne and Zurich.
You can enjoy sandwiches and juices freshly prepared by Juicers as well as exquisite coffees in the new and spacious shopping centre location. Joe & The Juice was founded in 2002 by former elite karate champion Kaspar Basse in Copenhagen and is today one of the most famous brands in the world.
Jochen Schweizer Surf Arena – Surf, dine & meet
With the Jochen Schweizer Surf Arena, well-known entrepreneur Jochen Schweizer is bringing a unique experiential concept to the Mall of Switzerland's leisure building. This is the first standing indoor wave in Switzerland, allowing beginners as well as professionals to enjoy true surfing pleasure at a wave height of up to 140 cm 365 days a year.
Around the Jochen Schweizer citywave, guests can look forward to a unique food concept promising a multi-functional taste experience any time of the day to suit any requirement.
Culinary explorers will not only be satisfied but also enjoy high-quality cuisine focusing on regional products and sustainability in a unique atmosphere and a direct view of the surfers as they ride waves. What's more, the Jochen Schweizer Surf Arena offers around 1,200 sq m of inspiring opportunities for a wide variety of corporate events.
Desperado – Real Mexican grub
In Zurich, Bern, Basel and Neuchâtel, Desperado has already established itself as the first choice for authentic Mexican food and tasty South American-inspired cocktails. With the opening of a Desperado restaurant in the Mall of Switzerland, Central Switzerland will now also benefit from delicious homemade nachos, enchiladas, burritos and fajitas. The drinks menu has a rich selection with over 60 cocktails and 70 tequilas. As in all Desperado restaurants, birthday boys and girls also eat for free here!
WonderWaffel – The Original from Berlin
Take a freshly prepared waffle based on a secret recipe, fill it with fresh regional fruit and decorate it all with a fine topping of your choice – and there you have the miracle waffle, the healthy snack in between meals. WonderWaffel, which was the brainchild of brothers Ulvi and Bahri Murat Topcuoglu from Berlin, will also treat you to milkshakes, homemade ice creams, coffee varieties from its own roastery and various teas and soft drinks. The branch in the Mall of Switzerland is the second Swiss WonderWaffel branch after Bern.
They can't miss out McDonald's
What would the biggest and most attractive shopping and experience centre in Central Switzerland be without a McDonald's restaurant? The world's best-known food chain will ensure visitors big and small are spoilt with "Good Food Fast" in the Mall of Switzerland. With a diverse range of foods and high-quality ingredients (80% of which from Switzerland), McDonald's will meet the needs of all kinds of guests – with juicy beefburgers, salads, the Vegi Mac®, as well as excellent desserts and coffee specialties.
SUC+, the Swiss pioneer in juices and smoothies
SUC+ is Switzerland's answer to the worldwide juice and smoothie trend. Here, juices and smoothies are made directly in front of guests from fresh fruit and vegetables as well as other high-quality ingredients like chia seeds, wheat grass powder and protein powder. There is a drink to fit every situation and sensibility – whether you're feeling peckish, need a boost, want to recharge your batteries or fancy a treat. Surprising ingredients, in-house muesli bars and seasonal specials complete the offer. Incidentally, "Suc" means juice in Romansh, an official language in Switzerland.
Nooch – The finest Asian cuisine
Authentic Asian cuisine is a must in the gastronomic universe of the Mall of Switzerland! This need is taken care of by the well-known Nooch chain. Nooch brought Asian street food to Switzerland ten years ago. From November 2017, lovers of Asian cuisine can also enjoy fresh noodles, rice and soup dishes as well as curries from Thailand, Vietnam, Japan, China and other Asian countries in the Mall of Switzerland at Nooch. The chain is also home to the Negishi Sushi Bar with its freshly caught sushi.
Migros Restaurant: Where families are welcome!
Migros Restaurant welcomes young and old guests alike on the attic floor of the Mall of Switzerland. It's characterised by its wide and sustainable selection of food, top quality, fair prices and unpretentious atmosphere. Whether you're looking for cold, hot or sweet buffets for breakfast, lunch or an afternoon snack, daily, weekly and saver menus, balanced Délifit menus, vegetarian products or seasonal surprises, Migros will meet all your needs. From the terrace guests can enjoy breathtaking views of Mount Pilatus.
Coffee Fellows: Forget love … fall in coffee!
Coffee to fall in love with: this is at the heart of Coffee Fellows. Latte macchiatos in every imaginable guise, classic coffees like espressos, cappuccinos and coffee lattes are a living passion for Coffee Fellows. The seasonal specials ensure greater taste and variety.
Thanks to creative new developments, guests are always surprised again and again. The second biggest trademark of Coffee Fellows is undoubtedly their bagels. No other coffee shop offers such a large selection of hearty, freshly made bagels, exactly as each customer wants.
At Coffee Fellows you won't find pre-packaged, pre-prepared food which has been lying around for ages in a shop window! Each bagel is served fresh, warm and delicious on a plate or in a takeaway bag.
SweetLife: Enjoy a coffee in stylish surroundings
Top-quality coffee, homemade cupcakes and superb cakes from the traditional French café Coup des pats are just some of the highlights of the trendy, contemporary establishment. Sweet Life will also impress customers with daily freshly pressed organic juices and smoothies and high-quality spirits like premium whisky and vodka as well as a great selection of classic and modern cocktails.
Food Court Number 1
From dim sum to delicious, aromatic noodles and authentic Indian dishes like spicy chicken korma, Asian food lovers are bound to strike it rich at the Food Court Number 1 restaurant. A rich selection of food from a total of seven Asian countries can be found in the modern yet comfortable self-service restaurant. True to its motto 'Healthy Fast Food', healthy, nutritious and delicious dishes are prepared here.
Follow ACROSS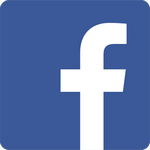 Share this article