By Francis Loughran
The past eight months have devastated the food and hospitality industry globally, yet many of the best operators have still continued to find equilibrium or even growth strategies. What are the lessons to be learned from this year's tumultuous challenges, and how can we create better, more resilient, hospitality businesses?
As has been demonstrated by those countries that have progressed to a post-Covid-19 era, such as Australia and New Zealand, the future certainly looks bright. More than a month of zero community-transmission Covid-19 cases in almost all regions has resulted in more freedom with regard to eating, drinking, and spending at hospitality venues …
… and the General Public Has Responded Positively
Here in Victoria, Australia, we have been through a very long lockdown (15 weeks), essentially in our homes for 23 hours per day. However, as a staged re-opening has taken effect, Melburnians have eagerly returned to hospitality venues. If it can happen here, it can happen anywhere. People are social animals; we are wired to connect with other humans, and there is no better way of connecting positively than sharing food and drink together.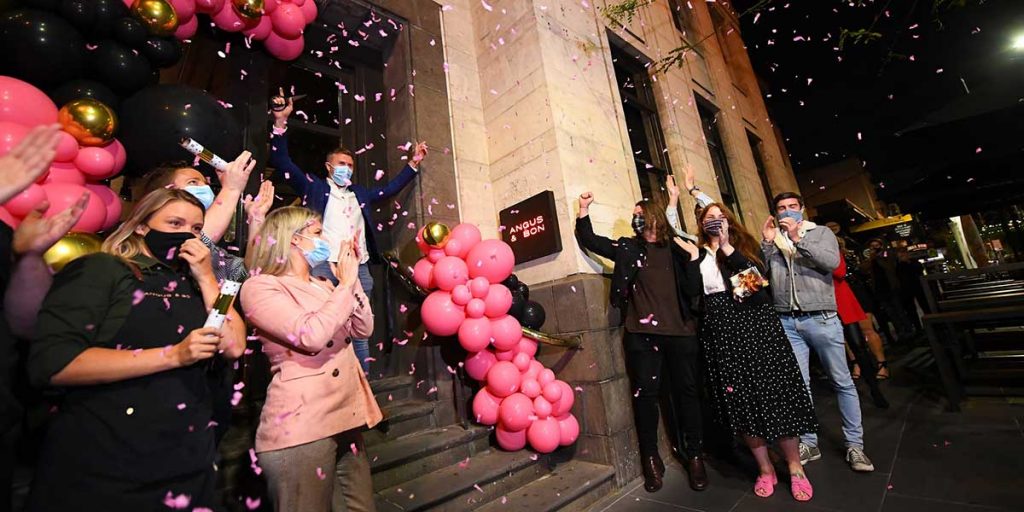 From 11:59 PM on Tuesday, October 27, hospitality venues were able to open their doors to the general public. While those businesses were restricted by capacity constraints, the enthusiastic uptake from the very first minute was a relief for many hospitality business owners. As those capacity restrictions continue to ease, relative to the confidence of local governments in the general public's willingness to do the right thing, we have seen continual spending increases and an uplift in trading across the industry.
Pro-active Governmental Support of the Industry
Here in Australia, our state governments and local councils have been conservative in their responses to Covid-19, yet they have been positive and pro-active in encouraging business re-growth during the re-opening phase. The core messaging appears to reconfirm public confidence in the safety and amenity of our cities, driving visitation and removing the sub-conscious barriers to re-engaging with our cities and their hospitality businesses. However, it does not stop at the states' capital cities. The Victorian Government is currently offering incentives for us city-folk to travel into Regional Victoria, in the form of 120,000 vouchers worth up to $200 each. All part of a wider $28 million plan to re-invigorate regional economies and support their restaurants, pubs, hotels, wineries, and small businesses struggling because of the pandemic.
The food and hospitality industry is crucial to domestic tourism, and the flow on effect is enormous. Restaurants reopening safely can lead to many positive economic outcomes, in the areas of hospitality and non-hospitality. With domestic and international tourism put on hold virtually overnight, Visit Victoria (the state's tourism marketing arm) put together the "Click for Vic" e-commerce platform to assist regional craft food producers, growers, and artisans throughout the state and increase awareness and sales. The campaign aims to connect consumers with Victorian businesses offering at-home, virtual, or delivered to the door experiences to help keep businesses operating during an unprecedented time in our history.
Across the border in New South Wales, the government is gifting every adult $100 to spend on dining and entertainment in a bid to resuscitate some of the sectors hit hardest by Covid-19. The "Out and About" voucher scheme will cost half a billion Australian dollars in an effort to keep the economy flowing after Christmas. The scheme is similar to the UK Government's "Eat Out to Help Out" program, which ran in August and gave diners a 50 percent discount if they dined out on Mondays, Tuesdays, or Wednesdays.
Creative and Considered
One of the big lessons that we learned during the pandemic lockdown was that there was a need for a diversified revenue stream. A single dining room only focus was quickly dropped, as even the most finicky of fine-diners adopted takeout and delivery options. Some of our top foodies even developed their own delivery aggregator channels to pro-actively support local operators not prepared to shell out up to 35% of their revenue to the international delivery aggregator brands.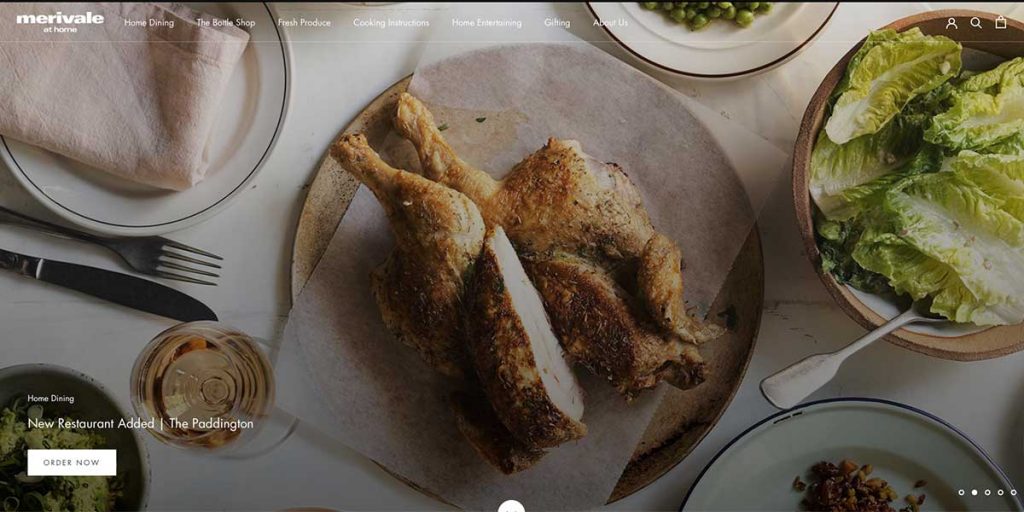 Those at-home dining platforms and services maintained the connection between pro-active venues and their culture-starved customers. The innovation was notable as creatives who clearly had plenty of time to think of solutions to their predicaments came up with clever "out of the box" thinking (pun intended). Dinner boxes with restaurant quality meals prepared, delivered, and then finished at home or raw dinner boxes accompanied by online cooking classes from their favorite local cookery heroes added personalized value to an impersonal delivery experience.
Practical and Polished – Lessons of 2020
Before food and beverage operators welcome customers to the new normal of controls and limitation, they must adopt an approach to reopening their businesses that will allow them to maximize sales while working with limited capacity and, at the same time, to deliver excellent service and develop repeat patronage. Around the world, we have seen a number of councils and governments maximize on-street parking, parks, parklets, and sidewalks to expand the operational footprints of local restaurants, cafes, and eateries. That has not only breathed life back into deserted cityscapes, but it has also allowed F&B operators to relieve the pressure from "intimate" dining spaces and "cozy" cafés to maintain a viable level of revenue in spite of the physical distancing restrictions and capacity constraints.
Maximizing such an opportunity requires a hospitality mindset and a "customer-centric" approach that balances safety, efficiency, value, and profitability. As one of Australia's best food writers, Dani Valent, recently wrote, "Covid-19 safety is the key condiment we never knew about." The new normal for food and hospitality (including hotel guests) requires F&B operators to evolve their business strategies to include a more rationalized, considered, practical, and polished approach. Over recent years, it has become fashionable for hospitality operators to shun reservations and bookings, but in a post-COVID-19 world, it is important that venues understand the size of every group booking and match each one to a safely configured room. The result is that bookings are not only useful, they are necessary. When a party of six becomes a party of eight on arrival, it could result in capacity limits being reached and no one being seated.
Ensuring that a restaurant is fully booked with a restricted capacity backdrop is now essential for operators to secure. As such, the safeguarding of bookings with a credit card number or pre-paid deposit can ensure that bookings are honored and the venue is not under capacity. An unused seat during a service is a perishable commodity that cannot be recaptured. In the current environment, every seat is precious. Many operators have reconsidered their menus, both food and beverage, to ensure that customers attain a certain spend threshold. Focusing on increasing the average spend per head or a pre-determined per person spend is important to ensure that every seat earns its keep. The other advantage is that purchases are reduced and lower inventory costs are maintained. One of the big lessons of 2020 for many operators has been that of cashflow management. However, it is not only about revenue and dollars in the bank; a reduced menu also allows a venue to focus its offer on what they know and do best, thereby maximizing customer experiences.
Early and Late Lunch Specials
Reduced seating capacities for many restaurants (as a result of capacity constraints) has given rise to longer service times across more day parts in order to negate the condensed capability of their eateries. Ensuring that each dining period (breakfast, lunch, dinner, and late) has multiple set seating periods also allows a staff (both front of house and kitchen) to be well planned and, where possible, to reduce the impact of staff costs on profitability – which is another big lesson of 2020. As such, early and late lunch specials, 5:30 PM dinner reservations, 10:00 PM supper menus, or a late afternoon aperitive have become commonplace at our restaurants and eateries as many of these venues are quickly learning the value of managing their seating as an inventory asset in its own right, to be managed and maximized.
Another key thing learned as a result of the pandemic has been the value of visual hygiene as a marketable commodity, which ensures that our customers have the confidence to dine and return. That has affected almost every part of the foodservice industry, from cleaning up after every customer, to the removal of hard reading material (menus and beverage lists, no more newspapers in our cafés), to the visual application of personal hygiene and the revised grooming standards of our foodservice professionals.
The future of foodservice is based upon positive customer experiences, genuine hospitality, authentic food, and drinks in a service model that is safe. Operators must be prepared to be prepared, to plan their hospitality like never before, as demonstrated by those operators who have creatively reopened with a customer-centric focus. The rebound of benchmark Australian and New Zealand F&B businesses demonstrates the value of a hospitality mindset during uncertain times. Those actions place the customer firmly at the center of the decision-making process, and do not allow the current restrictions to reduce the customer's positive experience or impact sales opportunities and profitability. It is all about the customer.
---
About the Author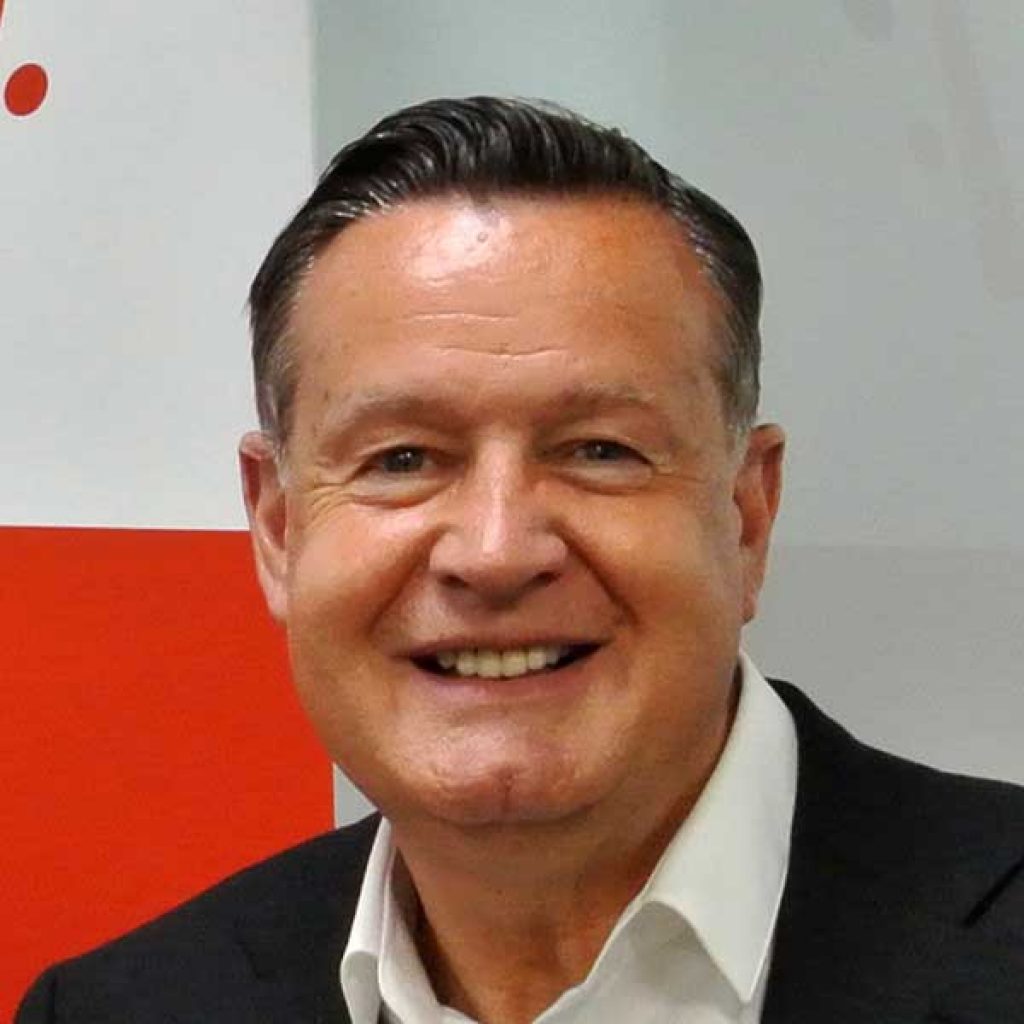 Francis Loughran, who specializes in Retail Food and Food Service Management, is the founding Director of Future Food in Australia and has been involved in the food service industry for 35 years. He has built a wealth of knowledge and experience in concept development, food service strategic planning, design, retailing, and food service management.His work has taken him around the world and includes a diverse list of projects, including the planning and development of waterfront developments, restaurants, cafes, food courts, and fresh food markets along with food service solutions for restaurant precincts, stadia, airports, mixed-use developments, leisure and entertainment precincts, and corporate office towers.