ACROSS: Could you please give a short overview on Citycon?
MARCEL KOKKEEL: Our portfolio is currently around €5 billion—double its size six years ago. This is in part because we have developed from a purely Finnish into a Nordic player. We have massively improved and expanded our portfolio. We are currently active in Finland, Sweden, and Norway. We also have two assets each in Denmark and Estonia. We focus on the fastest-growing urban areas in Helsinki, Stockholm, and Oslo. We are also working on the second-largest cities in these countries, Including Bergen, Gothenburg, and Tampere.
In general, we aim for fewer, but larger, properties. In line with our business philosophy, we are community players. We strive for the "perfect match" between commerce—i.e. shopping centers—and communities. This means that Citycon's Malls are always located at urban crosspoints—places where people live, work, or linger. A good connection to public transport naturally plays an important role in that. Northern Europeans love to be mobile in this way—without the "burden" of a car. This focus on public transport is a mega-trend, in which Citycon fully intends to participate. Our largest asset in Finland, Iso Omena in Espoo near Helsinki, is our flagship and it symbolizes all the aspects mentioned above.
ACROSS: What is the basis for your business philosophy?
KOKKEEL: It rests on the following three pillars: "urban," "daily," and "more than shopping." Put another way: We want to cater to people's daily needs, which go beyond shopping. In line with this philosophy, many of our malls feature libraries—and by "libraries" I mean digital libraries that act as new learning centers. These are meeting points where lessons, presentations, and more are held. Many of our properties also have health facilities. I consider digital libraries and health facilities the new anchor tenants. They attract more people than H&M and Zara together.
The second floor of Kista Galleria in Stockholm, for example, has a 2,800-sq-m library, which welcomes around 750,000 visitors per year. In Iso Omena, on the other hand, we opened a public service square last August that has attracted a million people since then. It has nothing to do with retail. That is clear. This is about the community feeling of an urban crosspoint. This is also the best way to counter the competition posed by online shopping. In essence, we develop and operate creative, local mini-cities. Our shopping centers function as the new town squares.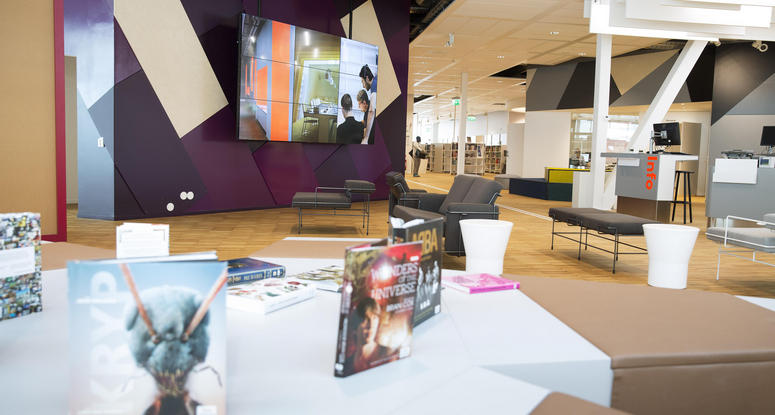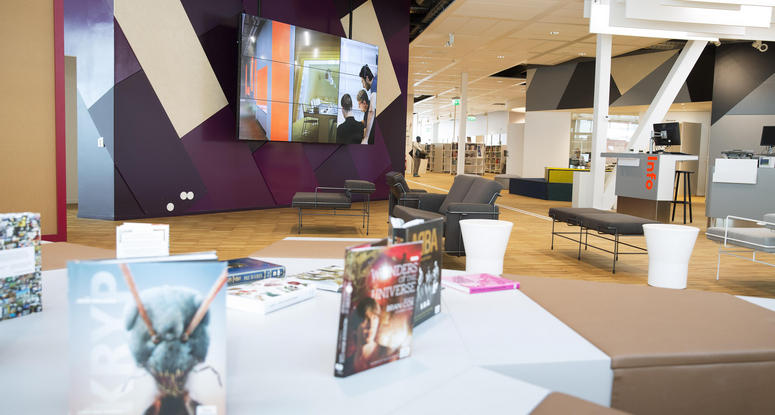 ACROSS: You mentioned Iso Omena, the extension of which was recently completed. Its share of leisure and restaurants has increased to 25% of all units. Is this a trend in the Nordics?
KOKKEEL: The fact that people are eating out reflects a global trend. At the same time, people are taking less time for eating out than they did just a few years ago. They prefer more casual dining and they often simply order one course instead of a whole meal. That course must, of course, taste good and it should be offered at an affordable price. Iso Omena clearly captures this global trend. It is the first shopping center in Finland with a share of leisure and restaurants making up a quarter of all units. Citycon is a pioneer in this regard. The visitors really enjoy Iso Omena's special wining and dining concept.
ACROSS: Let's talk about some other malls in Citycon's portfolio, namely Lippulaiva in Espoo, which will be demolished and replaced with a shopping center double the size. Why not revitalize and enlarge the existing building?
KOKKEEL: We had wanted to refurbish Lippulaiva, but because the shopping center still would not have met modern requirements, we rejected that plan. A subway and bus station will open right underneath Lippulaiva. Our new concept takes account of this changed situation. The demolition, which will take place in the autumn, is simply the most practical solution in this case. The new mall will include a library and a health care center. So, in line with our business philosophy there we go again. It will also have a nursery home and 400 apartments on the roof. Lippulaiva turns the community feeling we seek to propagate into a reality. During the transition, we are building a temporary shopping center for the most important tenants. This removable and recyclable pop-up center is a novelty in the Nordics.
ACROSS: As Citycon intends to be the "leader in shopping centers in the Nordics," what plans do you have in Latvia and Lithuania?
KOKKEEL: We are concentrating on the Nordics. Other countries aren't on our radar. Our declared goal is to grow in Sweden. We also made a major leap by the acquisition of the €1.5 billion Sektor-portfolio in Norway two years ago. As far as Estonia is concerned, we have two very well-functioning malls in Tallinn. We currently have no plans for Latvia or Lithuania.
ACROSS: What about Denmark?
KOKKEEL: Since it is a very closed market, it is difficult to grow there. Denmark is dominated by a few, local, institutional players.
ACROSS: What projects does Citycon have in the pipeline?
KOKKEEL: We have projects worth €800 million in the pipeline. Lippulaiva, for example, amounts to €200 million. We're also investing massively in Bergen, Oslo, and Stockholm within our existing portfolio. There is plenty to do there—so much so that we currently see no immediate need to acquire anything. However, if anything unique comes across, we will take a look at the opportunity.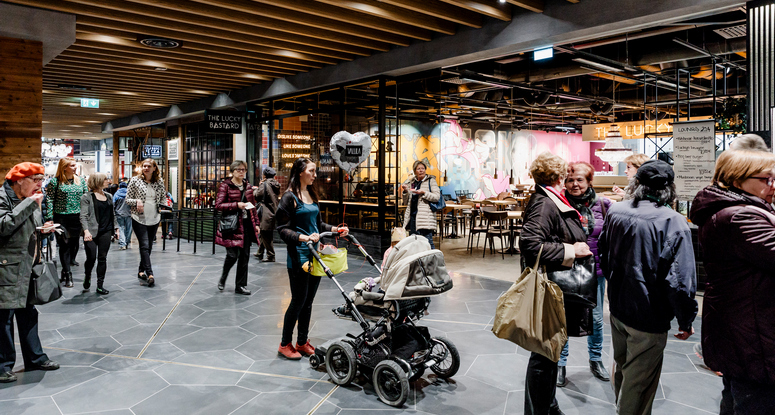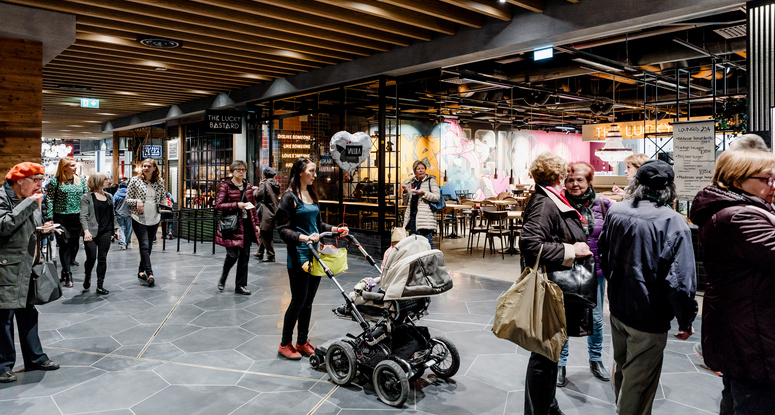 ACROSS: Citycon's malls all have a grocery anchor. Could you tell us a little bit more about that?
KOKKEEL: We pursue a clear positioning based, as noted, on urban convenience in the heart of communities. 18% of our turnover is attributable to groceries, with only 20% coming from fashion. Online-Shopping will continue to grow. This development is less pronounced in the case of groceries and other daily necessities, however. For that reason, frequency-generating food retailers play a key role in shopping centers.
ACROSS: Shoppers always want to be surprised by new concepts. How can you fulfill this costumer need?
KOKKEEL: I would like to refer to the recently expanded Iso Omena center. The center surprises visitors in many ways, and not just through its brand shops. The interior design, the comprehensive food & beverage offer, and a 3D gaming experience also supply them with "a-ha!" moments. A 4,000-sq-m activity park will also open soon. Although most of the sales are accounted for by daily needs, we do everything in our power to entertain our visitors as well.
ACROSS: By 2019, Oslo's city government wants to ban all cars from the city center. How will Citycon's malls be affected by this measure?
KOKKEEL: This measure plays right into our hands. It lines up exactly with what we want to offer our customers in the long term. We do not believe in malls out of town that can only be reached by car. We see these as monofunctional animals. They are only for shopping. I believe they will die out. They are not sustainable. To quote an industry expert who said this some time ago, "Cars created malls and smartphones will kill them." The fact is, we are focusing on multifunctional places in the hearts of communities, which will have a great future—even if cars are banned. Our shopping centers are always well connected to public transport.
Follow ACROSS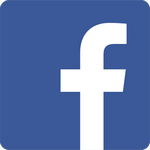 Share this article