"Slow recovery with extremely low inflation." This is the less-than-dazzling core message from the European Union's current autumn forecast. In view of the developments it outlined, this title is actually still an understatement. That's because the euro-zone economy will grow by only 1.1% in 2015 according to the new calculations. The authorities in Brussels expected GDP growth of 1.7% as recently as this past spring. 2014 is also going out weaker than originally expected: up 0.8% instead of 1.2%. The situation in the EU as a whole is similar: It is likely to have grown by just 1.3% instead of 1.6% in 2014 and to reach only 1.5% instead of 2.0% in 2015. In addition, the German growth engine is now stuttering. The only large EU members that have somewhat celebratory growth forecasts for 2015 are the UK and Poland.
The European retail real estate industry is combating these economic hardships with activism. In the outlet sector, McArthurGlen plans to grow its business even further in 2015, with a focus on France and Germany. The company's development pipeline sees the opening of the first Designer Outlet outside Europe – in Vancouver, Canada – in spring. Likewise, Fashion House Group wants to open an outlet center in St. Petersburg and the second portion of its outlet in Moscow.
THAT FRIENDLY SMILE
In addition to openings and refurbishments, shopping center developers and operators are now focusing on the combination of bricks-and-mortar and online trading. To cope with ongoing changes, malls must constantly adapt to support new technological developments. Kersten Rosenau, Founder of First Christmas, sums up what will attract the masses to the temples of consumerism in 2015: "Customers want emotion. They want that friendly smile when they enter a store, the advice of well-trained salespeople, a sophisticated atmosphere, and to be surprised and excited with novelty." According to Cushman & Wakefield, retailers are prepared to face this challenge and the associated competition. Many of them are using their store networks to fight back. Experts expect more demand for larger flagships, but also for smaller shops in a range of centers to help with profile, access, and implementation.
"May you live in interesting times" is a Chinese proverb that is often interpreted as a curse. Without a doubt, the label "interesting" rings true for the seventh year after the collapse of Lehman Brothers. All industry players are aware of that. They will ensure that European market activity in 2015 will be anything but uninteresting.
CHRISTOF WINKELMANN, Managing Director Special Property Finance at Aareal Bank AG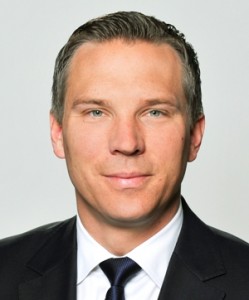 Understanding and shaping the link between the digital world and the bricks-and-mortar business will be a key to success. Markets are continuously moving faster in both the retail and the banking industries. E-Commerce is changing the traditional behavior of consumers in the same way as the "new normal" is influencing the way banks interact with the industry. To cope with the ongoing changes, shopping centers must constantly adapt to support these new developments. This requires active management and industry know-how. Looking into 2015, E-Commerce will continue to in-fluence consumers' decision-making processes, while the bricks-and-mortar business and banks will have to adapt to them.
JOSIP KARDUN, CEO of Atrium European Real Estate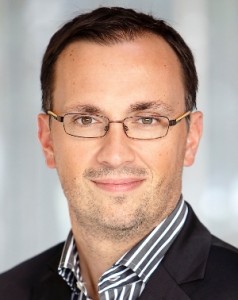 We expect investor confidence and the weight of capital seeking high quality retail assets to narrow the pricing gap between primary and secondary over the year, particularly for dominant regional centers as investors are priced out of capital cities. We will also see a continuation of the trend of owners, such as Atrium, improving and expanding their assets to grow income and keep them relevant in a constantly evolving retail landscape. Despite the fact that the economic growth in CEE for 2015 depends on the Eurozone recovery and the impact of the geo-political crises in Russia, we expect our region to provide a solid spread in the long term growth above the Western European countries.
MICHAEL SCHEITHAUER, CEO of Barthelmess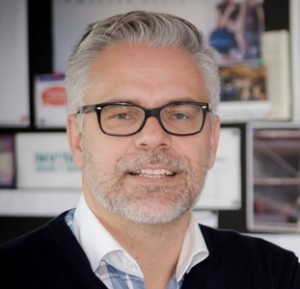 "Selling machine" versus "lifestyle place" – retailers have been having a similar discussion for years, namely that of "online versus offline." There is no right or wrong on this topic. The subject of online versus offline retailing has shown that there is room for both approaches. Instead, it is a question of the target group that you hope to address. The same challenges exist in visual merchan-dising. As a leading worldwide provider of visual marketing, we stand for maximum interaction between brand, product, and target group. Whether the concept is for a selling machine or a lifestyle place, they both require holistic and individualized approaches. This is the challenge of the future. It will be exciting!
CHRISTOF PAPOUSEK, Managing Partner of Cineplexx International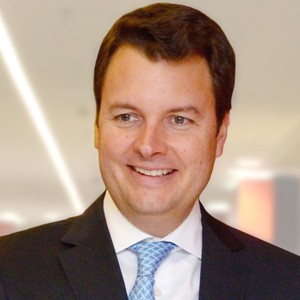 After the mediocre years 2013 and 2014, we are expecting a year of superlatives for the cinema world in 2015. Hollywood will continue to rely on proven concepts, but it is also creating some elaborate new themes for the big screen. The blockbuster year 2015 will be launched with the end of the Hobbit trilogy, followed by Fifty Shades of Grey, Kingsman, Furious 7, Minions, Ted 2, and a particularly exciting comeback for James Bond, as well as the beginning of the new Star Wars trilogy, Episode 7. This is a big challenge for cinema operators, as it will bring large variations in capacity utilization. These visitor peaks will also be reflected in shopping malls and food service connected to cinemas, which also creates challenges for center managers. Smooth interaction between cinema operators, food service, and center management will spell success for locations. Film distributors are looking for partners to advertise their major productions, but retailers will also note significant spill-over from product placement in movies and popular merchandising products. The film industry and its shopping mall partners can rejoice together in 2015!
CARMEN CHIEREGATO, CEO of Cogest Retail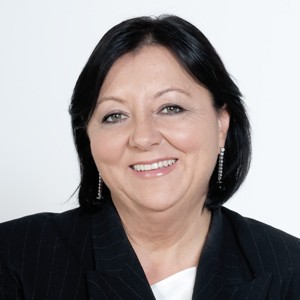 MAPIC provided an encouraging snapshot of the status of Italian retail real estate, particularly in relation to potential investors. Following three years of economic stalemate, the sector seems to be getting into motion prudently: International funds are back, looking for assets to acquire, and not only with an opportunistic approach. The financial injection that would be essential to release those projects that are stuck in pipelines is still missing, but new opportunities are in sight. Cogest Retail, for instance, has been empowering its staff and service to cater for an emerging business, the commercial requalification of existing shopping malls.
THORSTEN PRIOR, Managing Director at Corpus Sireo Asset Management Retail GmbH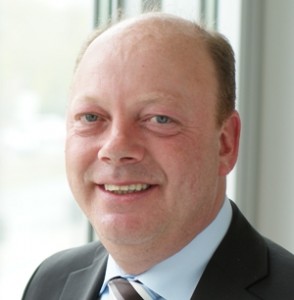 Inner-city shopping centers are currently very popular. Retailers are being attracting back into cities mainly because of the high earners who prefer to live in urban centers. Success factors for shopping centers include a high-value customer experience, (increasingly) a multimedia link to online retail, and excellent accessibility via both public and private transportation. We are accordingly planning to expand center and asset management in 2015 to meet this demand with Corpus Sirea Asset Management Retail GmbH.
ANDREAS MUSCHTER, Executive Spokesman for Commerz Real AG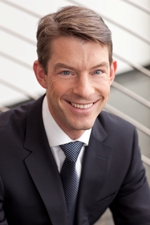 With 15 shopping centers currently, retail is one of the pillars of our open-ended property fund hausInvest. We are confident in an attractive future for bricks-and-mortar retail. That's why we want to continue to increase its portfolio share from its current level of around 30%. Expansion and development of the stock will have great importance in that increase. We're investing around €430 million to enlarge shopping centers and make them even more attractive. We're thus helping to meet the growing demand for space from existing and potential tenants.
JUSTIN TAYLOR, Head of EMEA Retail at Cushman & Wakefield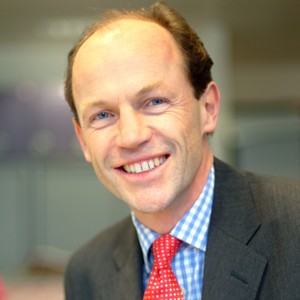 The backdrop to 2015 is at best mildly encouraging and it may therefore be surprising to hear that we do expect a stronger retail market, at least for quality properties. Retailers are more than used to strong competition and many are using their store networks to fight back. We expect more demand for larger flagships, but also for smaller stores in a range of centers to help with profile, access, and experimentation. Supply, however, is already tight for the best. This will bring more development and reworking of existing stores, but also rental growth, which will further escalate investor interest. Overall, therefore, while risks can't be ignored, 2015 is likely to be more creative, discerning, and, above all, busy!
CLAUS-MATTHIAS BÖGE, CEO of Deutsche EuropShop AG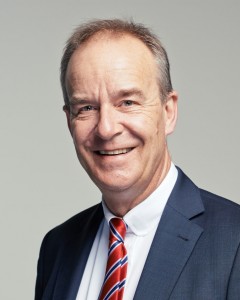 I cannot predict what will happen in 2015, but I am hopeful that our center operation business will continue to run stably in the coming year. Large jumps are not to be expected given low inflation and merely stable retail sales, however. Bricks-and-mortar retail will expand its online presence further while still holding on to its existing retail space. In the medium term, online retail will have a lasting impact on retail structures, however. Whether all so-called labels that are on the market today will survive this process of adaptation is questionable at the very least, however. This development will thus also un-fortunately support the process of concentration in the retail sector, which is already impressive in some areas today. No one can want that. The question is not whether this development will have an impact on the investment market, but rather WHEN it will. After all, the investment market remains liquid and we hope that we will see growth again in the future. This positive sentiment can change from one day to the next, though, since in addition to warning signals from the real economy, crises have an impact on the spending behavior of consumers worldwide. Against this background, we are investing mostly defensively. It makes no sense just to buy a property at any cost, even if the equity and debt markets offer very good conditions for it. The old merchant maxim still holds: "The profit lies in purchasing."
BRENDON O'REILLY, Managing Director of Fashion House Group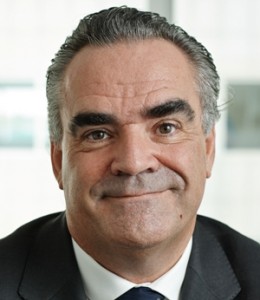 2015 will be a very busy year for Fashion House Group. In Russia, we will focus on opening the Fashion House Outlet Center St Petersburg and the second phase of Fashion House in Moscow. Additionally, we are working with an international developer on a concept for outlets to be a part of larger retail parks in five Russian cities. Our plans go also well beyond Russia. Fashion House Group is in the final stage of discussions with our business partner to open the first Fashion House Outlet Center in China. Moreover, we constantly look for new ways to help our tenants, that's why we're working on new services like "click-and-collect," which allows customers to buy clothes from our tenants online and conveniently pick them up from the nearest Fashion House Outlet Center.
JULIAN LONG, Managing Director of Foundation Recruitment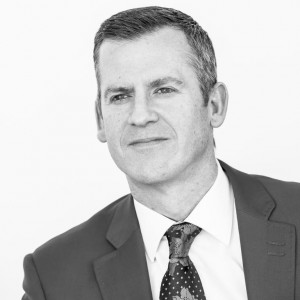 We have seen a notable increase in requirements from clients over the last 12 months and all of our first-hand activities support our view that the European shopping center market is in an increasingly encouraging position. Certainly some regions and markets are in better condition than others, but the general outlook is positive and we believe that 2015 should be another progressive year. The challenge facing many clients is, and will continue to be, their ability to attract the required talent to capitalize on this improving climate. The skill shortage is certainly increasing.
KERSTEN ROSENAU, Founder of First Christmas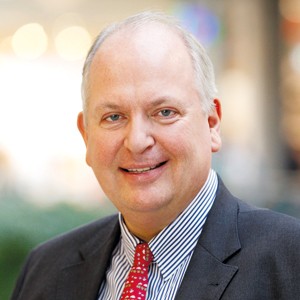 E-commerce will continue to expand its position. Many retailers, and therefore shopping centers, will feel the consequences. WiFi is taken for granted. Modern people want it everywhere, all the time. But those buying in enters don't always need more apps. Those who want to buy on their computers can stay at home on the sofa. Customers want emotion! They want that friendly smile when they enter a store, the advice of well-trained salespeople, a sophisticated atmosphere, and to be surprised and excited with novelty. In other words: They want quality of stay as it has existed at our marketplaces for centuries. Victor Grün, the inventor of the modern shopping center, created it in the US because he missed European marketplaces. The American urban sociologist Ray Oldenburg knew 25 years ago: Centers must be an "anchor of community life" and "the great good place." Centers must therefore not just cover ever more functional requirements. Those that do not understand this by now will perish.
DIRK HASSELBRING, CEO of Hamburg Trust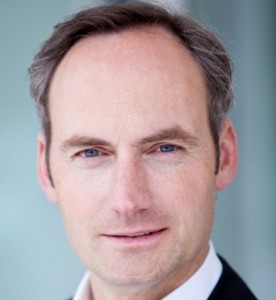 The market is currently experiencing an unprecedented period of high purchase prices and con-sequently declining initial yields. Banks are still wary of financing and I see no change in interest rate policy over the next 18 months. The pressure for institutional investors to invest will thus remain, and in some cases even increase, and the demand for alternative investment opportunities, and thus prices, will remain high. Yet there are still good opportunities, especially if one is very well connected and has a long investment horizon of 10 to 15 years. We're thus planning to con-tinue our successful investments in shopping centers 2015.
MANUEL JAHN, Head of Real Estate Consulting at GfK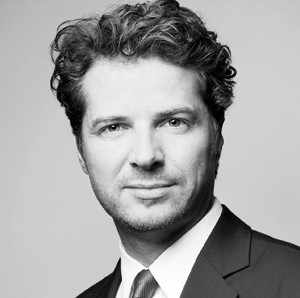 Regardless of the "cycle," people will be speaking plainly about malls in 2015. Capital is bullish in Germany, Spain is recovering, and Poland was never gone. Yet changes at the base are so fundamental that nothing will ever be as it once was. Many retailers have not gone along with the hype in investment for quite a while. Bricks-and-mortar retail is stagnant in most countries; growth is occurring mostly in online trading. Expansion budgets are no longer devoted to available space, but must be divided among multiple channels. Retail needs not more space, but – if anything – better space. This is true throughout Europe. No one wants mediocre concepts in bad locations. While weak centers in tighter markets are getting even weaker, good centers could become even more important for retail. Size does not protect against failure, but small centers forgive no mistakes. This applies from Porto to Bialystok and Uppsala to Palermo.
ANGELA RÜTER, Co-CEO of Heuer Dialog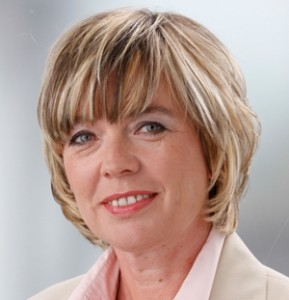 After a strong 2014, Heuer Dialog is expecting increasing numbers of participants at its retail congresses in the coming year. Increased specialization in retail and real estate requires appropriate formats (big boxes, FOCs, retail summits) that reach the segments well and cover the asset classes. The rapidly growing presence of retailers shows how important these platforms are for dialogue between retail, the real estate industry, and municipalities. To accommodate the diverse processes of change in the cities and in retail, Heuer Dialog will expand its regional trade dialogues in 2015 as well.
MARCEL ZELENAK, Retail Asset Management and Retail Leasing Director at HB Reavis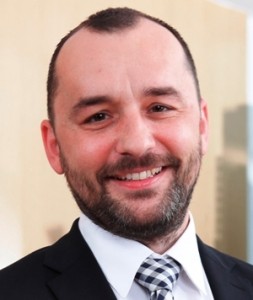 The fast development of technology and an increasingly demanding market forces developers, operators, and retailers in shopping centers to adapt their concepts and marketing strategies to new trends. The great challenge will be to "keep the customer in the shopping center," and that can be done with a comprehensive offer: providing the right combination of services with emphasis on unique experience, distinctive and interesting design, and/or a compelling atmosphere. Given this trend, some older retail schemes in Slovakia will need to undergo refurbishments in order to adapt to customers' changing requirements. At the same time, there is still potential in Slovakia for the development of new projects located closer to residential areas or transport hubs. This is precisely the approach we have adopted at HB Reavis as we strive to select strategically advantageous locations for our projects. To name some examples, the shopping center Nivy in Bratislava will be located directly in a bus station and the Auparks in Hradec Králové and Brno will also be very close to the stations.
CORRADO VISMARA, Managing Director of Larry Smith Italia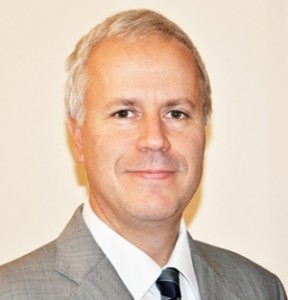 New investors entered the Italian market during 2014 and this allows us to look forward to 2015 with a greater dose of optimism. "The few and the good" has been the formula used throughout the whole of 2014 in the Italian market and it will probably remain valid for the next two years, with important grand openings like Corio's Nave de Vero in Venice and the next opening, of Arese, close to Milan. Larry Smith is strengthening its involvement in both urban projects and on high streets, in Italy as well as abroad: After Moscow and Recife, we just opened a new office in Shanghai. During Mapic, we presented, among others, Baia Blu d'Oriente (Oriental Blue Bay), which, with its shopping center and retail high street (about 200,000 sq m of GLA), will be a kind of small Miami in Ningbo, a tourist paradise only two hours from Shanghai by train.
MICHAEL SCHNEIDER, CEO of IntReal International Real Estate KVG mbH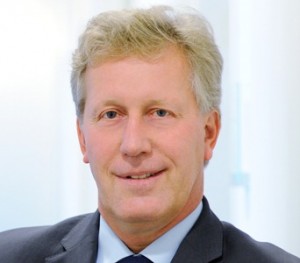 Demand for European retail property remains high due to stable incomes. The market offers sufficient investment potential for a variety of investment strategies through its segmentation into high-street retail, shopping centers, and retail parks, as well as through centralized and decentralized investment strategies. Retail properties account for almost a quarter – and rising – of the €7.1 billion in real estate fund assets currently administered by IntReal. We assume that this trend will continue in 2015. This is because retail properties are still under-represented in most institutional investors' portfolios, so demand for real estate, and relevant funds, will remain high.
SERGEY GIPSH, Managing Partner at Knight Frank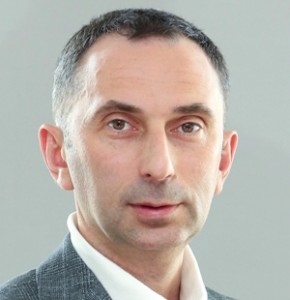 In 2014, the Russian retail property market was heavily affected by the geo-political situation, which has lead to economic instability, the devaluation of the Russian ruble, and the slowdown of market development. Most likely, these trends will keep influencing the market in 2015. The limited access to, and stricter requirements for getting, debt financing, and in certain cases the suspensions of ongoing new development funding, will lead to the freezing of some construction projects, thus reducing new supply. Large-scale projects (retail parks and supra-regional shopping centers) as well as small, district shopping centers focused on the catchment area within a walking distance will be most interesting for developers. The efforts of operators, similarly to the previous crisis period of 2008-2009, will be mainly aimed at increasing efficiency and reducing costs. Thus, some operators have decided to postpone IPOs (e.g. the Russian branch of Metro Group, Detsky Mir, Footwear of Russia). To attract a wider consumer audience, the retail chains will keep developing new store concepts, as multi-format stores are becoming the main way of diversifying the business of large retail companies.
GARY BOND, Managing Director, Development at McArthurGlen Group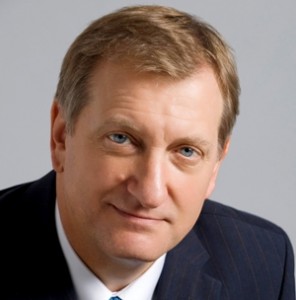 As Europe's leader in designer outlet retailing, McArthurGlen sees plenty of opportunities for 2015. This comes at a time when outlet retailing is becoming increasingly popular, both with brands and consumers. McArthurGlen is currently building, or in advanced planning stages for a record amount of new designer outlet space – nearly 300,000 sq m. This will provide even more opportunities for our brand partners, including such great fashion names as Gucci, Burberry, Ferragamo, Zegna, Versace, Cavalli, Polo Ralph Lauren, and Michael Kors. Our focus for expansion will continue to be Europe. France and Germany are of particular interest, given their relatively low levels of outlet space, but it is more about the right opportunity than the right country. In our current development pipeline, next year sees the opening of the first McArthurGlen Designer Outlet outside Europe: in Vancouver, Canada, in spring 2015.
CARLO GRADL, Managing Director at Max Immo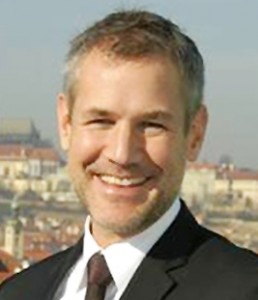 Retail sales in the Czech Republic are growing (3% overall). An unsurprising boom in e-commerce (17.6%) continues to drive the combination of both on- and offline sales channels. Shopping center development activity for the next year will focus mainly on small to medium-sized developments, as there is almost no space for more large-scale developments. Refurbishment will play a large role for many out-of-date schemes that wish to stay competitive. About 20% of Czech Shopping malls complain about low footfall figures. The reasons are quite obvious: There are just too many malls in some places because there is basically no public regulation that would limit new developments. In order to maintain a healthy and sustainable retail environment, it would be necessary for the state to take responsibility for reasonable urban planning. This has thus far been left entirely to private sector companies, which have often been able to "convince" local authorities that their town needs another shopping mall (despite the fact that ill-performing ones are already located there).
CHRISTIAN SCHRÖDER, COO, and JANN ROBERT, CFO of MEC Metro-ECE Centermanagement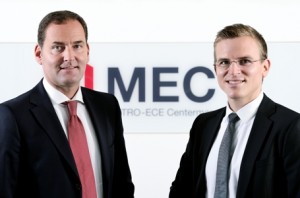 We're expecting the year 2015 to be a good one for MEC. In addition to acquiring further mandates, the MEC will be dealing with some developments. This involves revitalizations, extensions, and upgrades, from stand-alones to retail parks. Several feasibility studies are already underway. Overall, we expect that the market will continue to perform well and dynamically. Investors like to invest in the retail park asset class and the need for professional services is growing. It remains to be seen how the rules for construction and planning law will develop. The topic will be significant beyond 2015 in any case.
MARKUS NEURAUTER, Managing Director at Raiffeisen evolution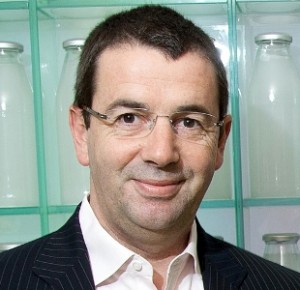 The retail market and consumers have changed in recent years. "Shopping equals experience" seems to be the new formula. New concepts are being developed and implemented. With our Promenada Mall, we have tried to meet the requirements and expectations of consumers and are very satisfied with the result. In London, Stockholm, and Berlin, for example, there are already centers that work, and are structured, quite differently. Visitors experience diversity and products are presented perfectly on large areas, representing a complement to internet shopping. I think we will see rapid development and a lot of spectacular malls in the next few years.
BARBARA TOPOLSKA, Chief Operations Officer Neinver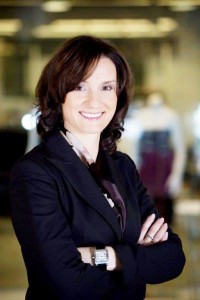 The outlet concept has bolstered its position as the key channel within the distribution strategy of brand manufacturers. Mature brands and experienced operators consider outlet stores to be the most profitable elements of their multi-channel strategies. At the same time, this sector holds a lot of appeal for investors, developers, and asset managers due to its unwaveringly excellent performance, even in times of economic slowdown. Outlet centers also stand a chance of becoming full-blown tourist destinations. Promising prospects of the sector and its growth trend in European countries (incl. France, Germany, the Netherlands, and Spain) will make outlet malls a substantial part of the retail market in 2015. As a medium-term challenge, outlet developers and managers must respond to increasing consumer demands to reduce the gap between online and bricks-and-mortar shopping experiences. We have to offer real omni-channel customer experiences, thus creating a new digital ecosystem.
ROGER NIEDERER, Chairman of PayLife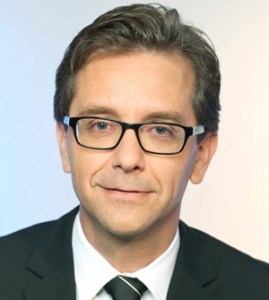 It is particularly important for shopping centers to satisfy their customers all around and offer them a variety of services. An extra boost to customer loyalty is provided by gift cards, which have recorded enormous sales rates in recent years. Experience in shopping centers shows that significant increases, both in sales and in customer loyalty, can be achieved with a gift card solution from PayLife when compared to paper gift certificate systems. This trend will intensify in the future as more and more people opt for this modern and flexible gift.
ANDREW VAUGHAN, Chief Executive Officer at Redevco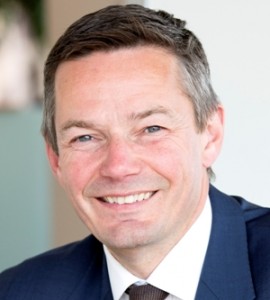 Redevco celebrates its 15th anniversary in 2015. During this time, we have seen periods of tremendous growth coupled with expansion abroad, as well as having to manage our way through a crisis. We now place renewed focus on our core sector retail and our core markets in Europe, where we believe we can create the most value. We are now entering the "new reality" in retail, characterised by polarisation, changing demo-graphics, and a clear distinction between convenience and experience. This "new reality" calls for intensifying collaboration between landlords and tenants, mayors and industry organisations. As a landlord active on the high streets of the bigger cities in Europe, I am positive that we need to take action in 2015 in order to keep our cities and high streets flourishing and support retailers to cope with this exciting and fast-moving retail world.
OLIVER FRASER-LOOEN, European Investment Director at Savills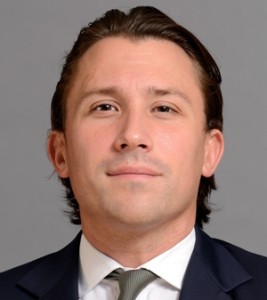 One of the main trends we have seen in retailing in the last few years, not only in Europe, but worldwide, is the rise of e-commerce. We believe that it will continue to change the sector and force retailers to adjust their strategies. One way we see them doing this is by stores becoming showrooms for online sales, whereby they become click and collect distribution hubs. In terms of the shopping center market, we think large and small shopping centers will continue to do well. Large, dominant centers will go from strength to strength as retailers need to have a presence in these schemes. Small-scale centers that service a local catchment are also likely to succeed, as they are essential to everyday life.
JACQUES SINKE, CEO of reteam international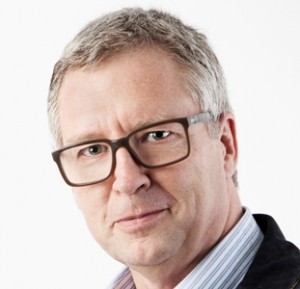 At reteam, we firmly believe in creating desirable retail destinations. In a world full of uncertainties and a rapidly changing retail landscape, it is absolutely vital to have a clear picture of your local market(s) and to place yourself in your customers' shoes. Shopping centers and city retail districts alike need to create and deliver long-term competitive advantages that focus on consumers' desires. So in 2015, too: Think Desirable!
MARCUS WILD, CEO SES Spar European Shopping Centers & ICSC Trustee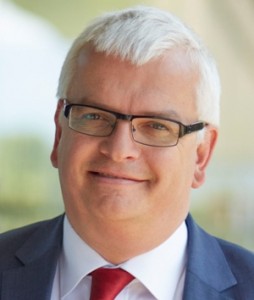 We live in a world of changing communication and one, in particular, of emotional communication. Our motto is emotion in all that we do. It is thus crucial for retailers' success in 2015 to continue to vie for customers' feelings and to link an emotional presentation in the real world with the comfortable efficiency of the virtual world (independent of any discussion of opening times) through a congenial combination of bricks-and-mortar and online trading. The emergence of new brands will enliven the market. Measured by the projects we're implementing, the retail real estate year 2015 can only be a good one for the industry, the retailers in our centers, the construction industry, and SES. The focus is on urban flagship projects such as Weberzeile Ried, which will open in August, and Seestadt Bregenz, as well as innovative developments like the opening of the managed shopping street in Vienna-Aspern and high-quality relaunches like Fischapark Wiener Neustadt, Huma Simmering, and Citypark Graz.
JENS PRZYGODDA, CEO of Sanifair GmbH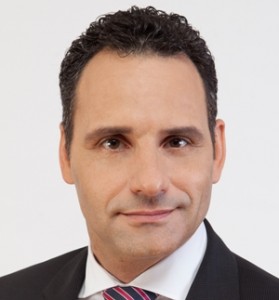 An attractive shopping experience includes modern sanitary facilities. Sanifair offers top standards in cleanliness, hygiene, and equipment and meets the growing quality requirements of customers. This is evidenced by our TÜV certificate "Service Quality System," which confirms our customers' extensive satisfaction in terms of our service-oriented offer. Sanifair's comprehensive offer is available to shopping center operators in Germany and throughout Europe. Increasing demand has also affirmed that we should continue our successful expansion, inter-nationally as well, in 2015.
PAUL NICHOLLS, Head of European Retail Asset Management at TIAA Henderson Real Estate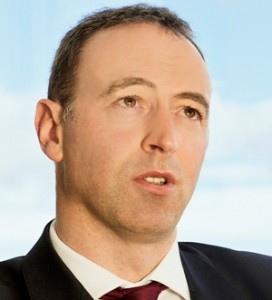 While Europe struggles with anemic growth and simmering political tension, consumer and retailer confidence is returning in Spain and Italy. In Spain, retailers are starting to refurbish stores again and launch new concepts. Inditex is following H&M's lead and is looking for larger formats to the point where landlords are actively having to adapt center layouts. Mango seized the initiative last year and took advantage of the market to expand aggressively and launch new brands. As finance has become cheaper and easier to secure, trusted franchisees are back in the market and able to fund new stores, thereby adding to demand, which is finally stabilizing rents and leading to growth in the most popular locations, a trend we expect to continue through 2015. Italy's rebound has lagged that of Spain, but prices have raced back in recent months in anticipation of a similar pattern of recovery. Competition for space in the best locations for both centers and high street shops is strong, albeit subject to greater caution at this point.
MICHAEL HOLZ, Head of Center Management Jena at Wealth Management Capital Holding GmbH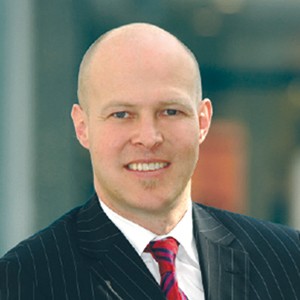 The shopping center market is more alive than ever, in my opinion. On the one hand, there is relatively high demand for good shopping center properties, on the other hand, it is increasingly important to operate a highly dedicated center management to cope optimally with the diverse requirements (intensive tenant care, individual location marketing, customer service intensification, etc.). The challenges are constantly getting bigger. I am fully convinced that those who accept and cope with these best will be rewarded.
PHILIP EVANS, CEO of TriGranit Management Corporation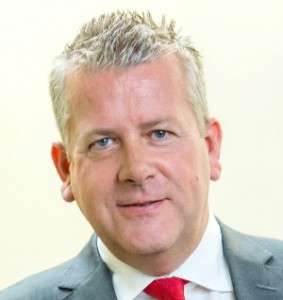 With the Arab Spring more or less behind us, Egypt is now playing a positive role, leading the North African countries' real estate development surge. The government is encouraging local and international developers equally to push the button on construction again, boosting consumer and retailer confidence in Cairo to its highest level since the revolution. With the inception of new retail and mixed-used developments in Cairo, the demand for retail space is still growing significantly, particularly in the suburbs of 6th October and New Cairo. Morocco, Algeria, and Tunisia are following fast in Egypt's footsteps, with more developers shedding light on new and exciting projects, which will shape the retail scene in North Africa for many years to come.
SILVIO KIRCHMAIR, Chairman of Umdasch Shopfitting Group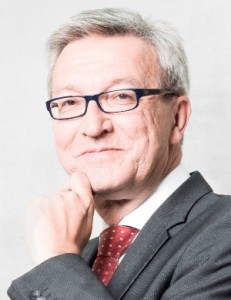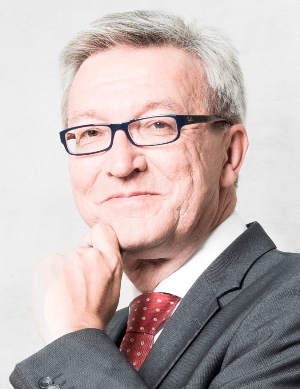 The rapid pace of technological change, which massively affects both companies' internal processes and the means by which they communicate with customers; the progressive globalization of industries; and the emergence of entirely new forms of distribution demand a high level of entrepreneurship, creativity, and innovation from retailers. The stores of the future will become smaller again and develop in the direction of showrooms. The top locations are already taken, there are fewer and fewer empty spaces for expansion and rents for retail space continue to grow. Retailers therefore need maximum flexibility: spaces that can be rearranged according to demand. Differentiation offers experiences, mise-en-scène, and inspiration. Consequently, it is our job to make shops that touch customers and encourage them, in the end, to make purchases.
ROLAND GOWICK, Director Key Account Management at ZG Lighting Austria GmbH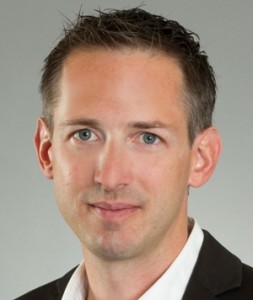 Flexible lighting solutions that put the needs of people first and that offer customers and partners real added value will continue to be a central topic in 2015. LED technology, combined with new technologies such as iBeacon, offers new possibilities. The switch from conventional light sources to LEDs will thus progress quickly and penetrate into all areas of application. Studies show the importance of individual lighting solutions for addressing different target groups in retail. With Zumtobel Limbic®Lighting, we offer completely new approaches for the development of customized lighting scenarios.