The store presents 26 own brands for 70 sports and is divided into zones, each zone is dedicated to one specific sport.
Along with the first off-line store, the on-line store began operating, with a pickup point in the Decathlon store and delivery by the operator Novaya Pochta.
The opening ceremony of the first store of the world's largest sports products manufacturer Decathlon Group was attended by Ukrainian athletes Ilya Kvasha, Dmitry Krivenko, Georgy Zantaraya, Vladislav Vashchuk and Viktoriya Mazur.
The competitive advantages of Decathlon are products of own production, breadth of assortment, reputation for quality, low prices, loyalty system, warranty conditions, unique feedback from customers on the evaluation of goods, on which the presence of goods in the network assortment depends.
Production capacities of Decathlon are located in Ukraine since 2012 in the Zakarpatskyi region, in Sumy and Priluky cities, where products are made only for deliveries to the entire global network: sneakers, mittens for goalkeepers, hockey sticks, cross-country skis, shoes for hiking and various inventory. According to the director of production Decathlon in Ukraine Jerome Bianchi, the offer for seasonal sports in Ukraine will be expanded.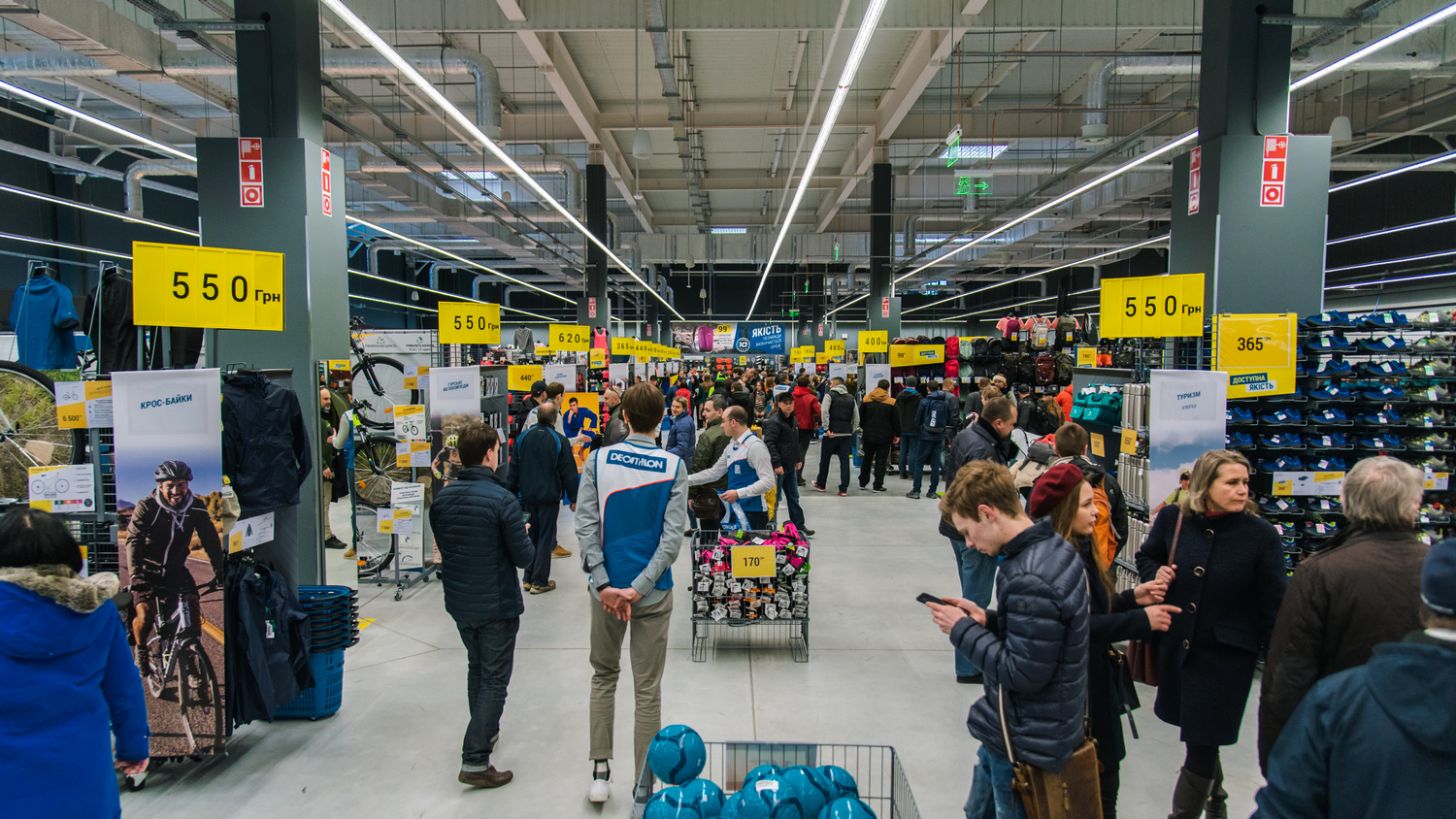 "Opening of the first Decathlon store in Ukraine in the Retail Park Petrovka project is a great achievement for us. The chain of stores is present in more than fifty different countries of the world. Decathlon is in the top 5 best employers in France according to the report of the Great Place to Work Institute. Entering Ukraine is a strategic decision based on a detailed analysis of the market and the project, with a full understanding of the market needs. Brand demand is obvious. On the opening day, more than 10,000 customers visited the store, and sales plans were exceeded. Customers are ready to buy, they understand the philosophy and the offer of the brand, "commented the commercial director of Ceetrus Ukraine – Ganna Koryagina.
Ceetrus Ukraine congratulates Decathlon Ukraine on their debut! The next location for the Decathlon store is scheduled for the second phase of the Rive Gauche shopping and entertainment center on Zdolbunovska street, 17, the construction of which is carried out at this time.