ACROSS: Eurovea opened in March 2010. How has business developed for this mixed-use-property so far?
PETER KORBAČKA: Eurovea located on the riverside is part of the modern urban quarter in the vicinity of the historical center of Bratislava. It represents the most prestigious shopping boulevard.
Year 2016 was so far the best year for us in terms of footfall and tenants' turnovers. Despite all this we are persuaded that Eurovea has not reached its maximum yet and it still has potential to perform better. This positive trend is influenced not only by the area's development, where 600 apartments were finished this year and handed over to new owners.
Also the connection between Eurovea and Bratislava's largest residential area Petržalka is again more effective with the newly reconstructed tram bridge that has been put in operation again a month ago.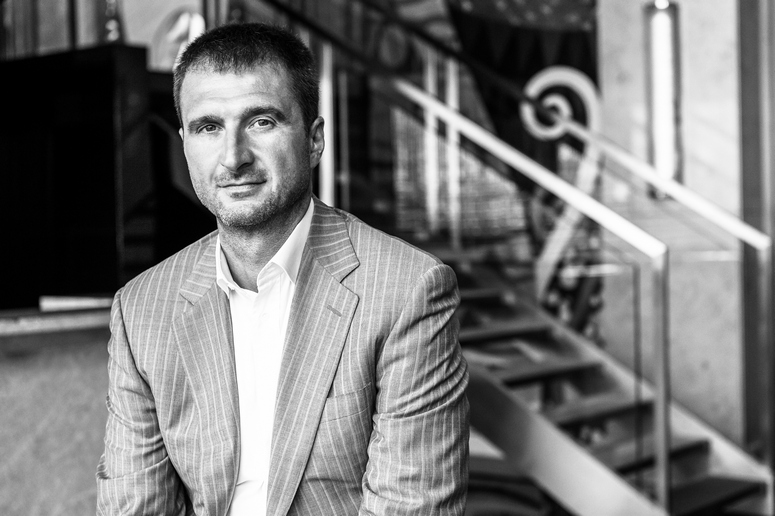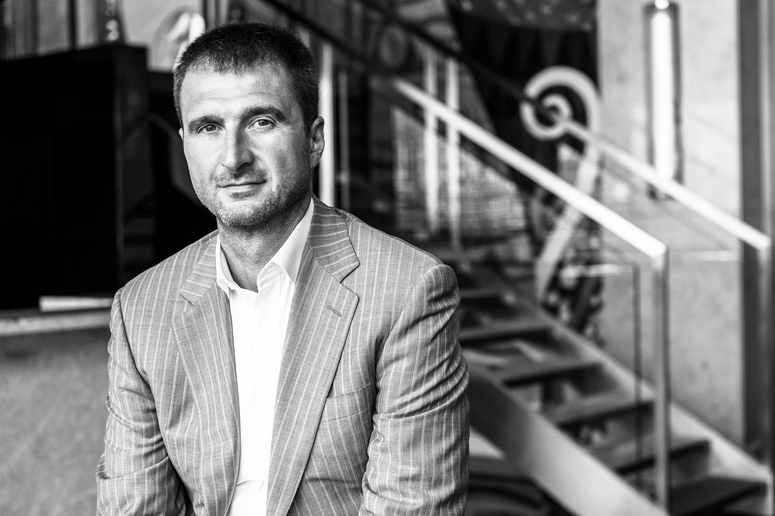 From the beginning, it was the aim to integrate Eurovea into the daily life of the inhabitants of Slovakia's capital city and to achieve its interconnection with the Old Town. I have to say we have been successful and Eurovea is not only the commercial center, but also the focal point of cultural and social life in the city now.
ACROSS: The market for shopping-centers in Bratislava is quite saturated. How does Eurovea stand out from its competitors?
KORBAČKA: Eurovea offers the most modern office, residential, and retail premises under one roof. At the same time, it is the place for relaxation and entertainment for everyone and this is the fact that differentiates us from other malls in the town.
Eurovea has become a dynamic destination for working, living, shopping, and spending free time. Of course the key success factor is a strategic tenant mix that needs to take into account our unique position in the city center.
Eurovea offers a new "high street" for Bratislava, with its prestigious flagship stores that are available only in our shopping center like Alizé (Valentino, Gucci, Dsquared2, Alexander McQueen, Versace, Blumarine, Just Cavalli, Patrizia Pepe a Ermenegildo Zegna), Armani Jeans, Baldinini, Bcbgmaxazria, Luisa Spagnoli, Marina Yachting, Pinko, Twin-Set by Simona Barbieri, Weekend Max Mara and many others.
A special part of Eurovea is its two-hectare riverside park and promenade with public square, which offers vivid gastro experience with several restaurants and coffee shops, providing the ultimate dining experience. Excellent business hotel Sheraton that is also part of Eurovea sums up our comprehensive offer.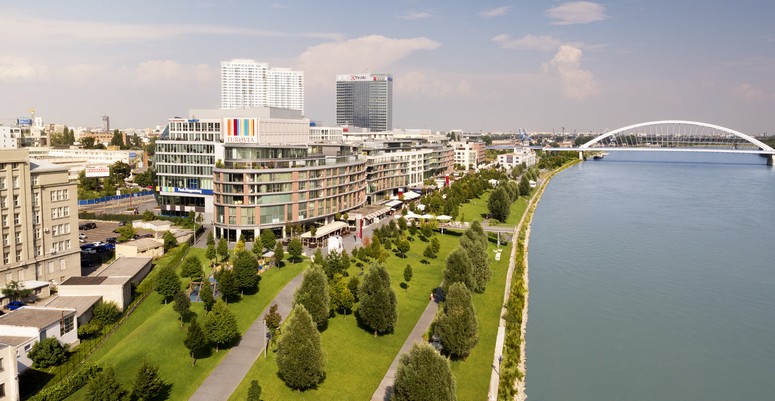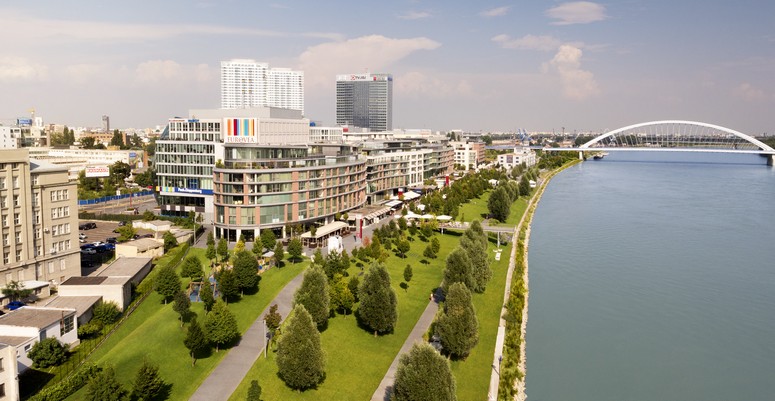 ACROSS: When and why was it decided to extend the scheme?
KORBAČKA: Even at the beginning in 2006, an extension was part of a long-term development plan but market turmoil in 2008 made it clear that Bratislava was not ready for a 100,000-sq-m retail scheme and therefore the second phase was postponed. Today, the market situation has changed and the existing 60,000 sq m is definitely not enough due to high demand from customer and tenant point of view as well. Extension is a must!
ACROSS: Could you tell us about the extension's volume?
KORBAČKA: The extension will copy the existing scheme. It will be a logical enlargement of the project by additional GLA of 25,000 sq m of prime retail space.
ACROSS: What are the architectural challenges of the extension?
KORBAČKA: The most important thing will be to keep the current level of quality and architectonic uniqueness of the existing project. We are planning a full extension with the aim of making it just as successful, effective, and beloved as the first phase. We hope it will extend Bratislava's city center along with it.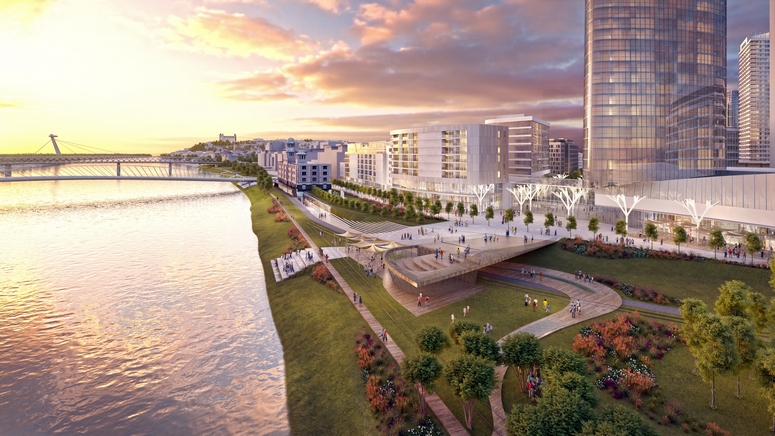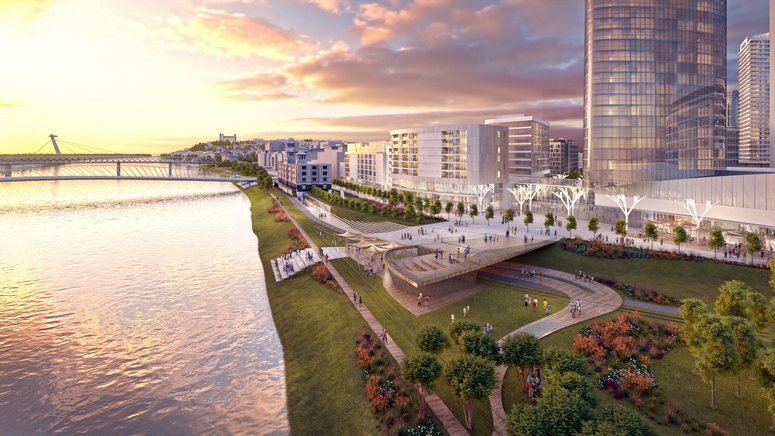 ACROSS: How will the tenant-mix in the extended Eurovea change?
KORBAČKA: As we speak about extending the existing successful project, we want to add the brands that we could not accommodate for long time due to our high occupancy. To be specific, it is vital to enlarge the food court, as it is already at its maximum. Rising footfall and a changing customer profile are also leading us to extend the cinema and, of course, the gastronomic offer, which is these days more crucial to our customers. Last but not least, the challenge will be to satisfy new anchor tenants with specific needs.
ACROSS: Will the extension go hand-in-hand with a (slight) refurbishment of the existing building?
KORBAČKA: The redesign and refurbishment of the shopping center has been in progress since 2014 in cooperation with Sonae Sierra, which is also our advisor on extension. We have improved vertical communication in the center (increased the number of escalators) so far this year and we are currently increasing the number of restrooms and working on the refurbishment of existing ones.
In the near future, we have scheduled a significant redesign of the summer terraces on the promenade and slight changes within the interior design like relaxation zones, benches, kids' playgrounds etc. With the opening of the second phase, we will continue with the redesign of the first phase and of course will inform our visitors about all these changes in advance.
ACROSS: What does the extension cost and how are you financing it?
KORBAČKA: The retail extension is just one part of the entire extension project that will also bring additional residential and office premises as well therefore more specific numbers will be disclosed once the full project will be introduced.
At the moment we can say that retail scheme will be extended on three shopping floors and two undergoing parking levels. We're talking about one of the biggest retail developments in Bratislava in recent times. Negotiations about financing are already in progress with banks active on the market and due to high demand on their side we expect to create syndicate in following months.
Eurovea as a project has enormous potential and as a result we have recently refinanced first phase where we were able to replace syndicate of 9 banks that were financing the project since 2006 to current syndicate composed just from 3 financial institutions.
We believe that the extension of the existing project will fulfill not only today's expectations, but also the demands of the future, allowing us to make all our customers happy.