Visible building works in the busy area of this well-visited part of the Slovakian capital are in full swing – the appearance of Eurovea is changing. A few months ago, the preparation work for its second stage began. Due to the construction of underground walls around the building pit, a trench measuring a depth of five meters was dug first. From that level, a protective wall for the building pit will be installed, and the trench will be deepened to 15 meters.
As a result, changes to the surroundings are necessary, which is why the outdoor public parking area near Eurovea has been closed, and work is currently underway on up to six structures: the expansion of the shopping center, and underground garage, an apartment block along the banks, two administrative buildings, and a skyscraper. All preparations and building works have been carefully planned and are being carefully carried out in order to minimize the impact of the construction on the lives of the current inhabitants and visitors.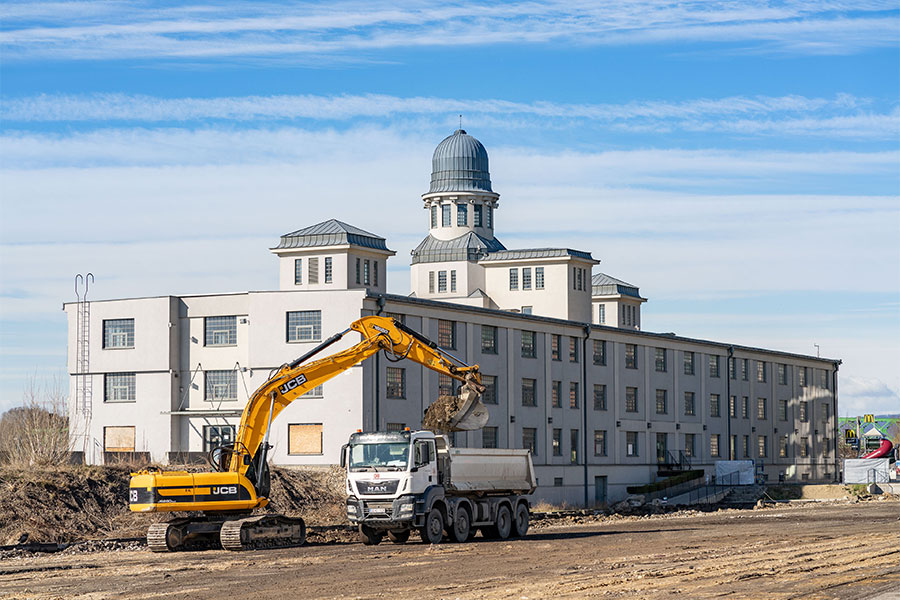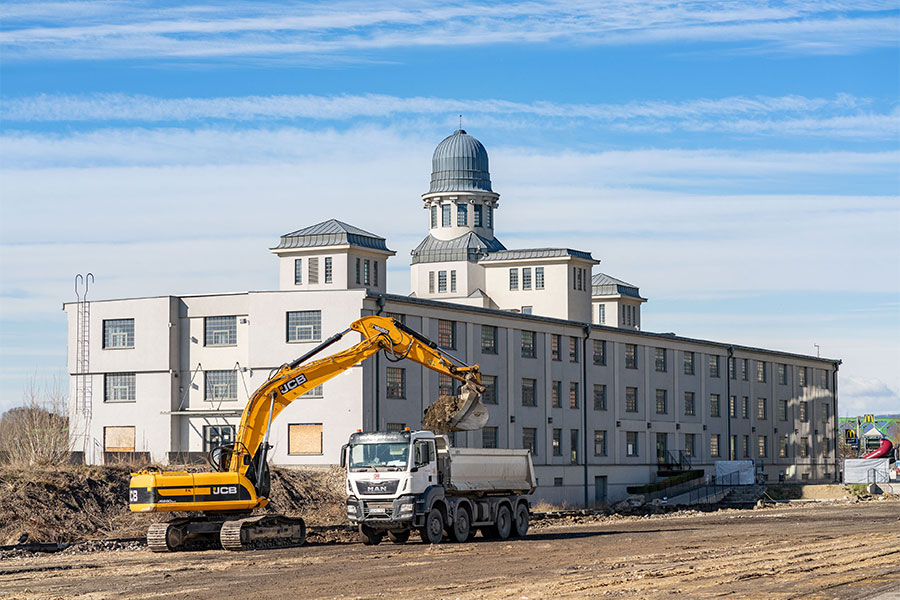 Designed by Beth Galí
The existing Eurovea complex as well as its second phase expansion comprise key parts of the area that have substantial impact on the appearance of and the quality of life in this newly created and expanding center of Bratislava. The complex's significance and function have exceeded the framework of an ordinary multifunctional project. This location on the Danube, which, until recently, was mainly seen as a unique place for shopping and entertainment, has grown into a full-fledged zone for urban life. Green parks, quaysides, streets packed with culture, timeless residential structures along the river, and numerous commercial buildings have shaped its independent urban character.
The second phase will entice the inhabitants of Bratislava, as well as visitors, to the area much, much more. It will feature working public spaces designed by internationally acclaimed architect and urbanist Beth Galí, integrated transport, public playgrounds and sports grounds, relaxation on the prolonged quayside up to the Apollo bridge, new restaurants, cafes, and unique concepts by international brands. The shopping design was created by Spanish architects Sonae Sierra and GFI. The developer of the expansion is JTRE.