By João Correia de Sampaio
Add to that the globalization of trends and the growth of purchasing power and it is clear that we are in a landscape that has changed forever – and continues to change daily. In order to stay at the forefront of this evolution, we must engage with this climate of innovation and deploy future-proof solutions as a key business value creator.
With 2018 just around the corner, shopping center management strategies need to build on the trends that have emerged in the last couple of years and develop them further.
Customers today are much more digitally-savvy, demanding novelty and variety, pushing service to a new level. Well-being is also driving a new set of demands and sustainability issues are becoming increasingly important.
From a tenant perspective, omni-channeling has become a core strategy, opening up new communication and sales channels with customers, creating new business models, and encouraging experience in physical stores. In parallel, the offer has become more segmented and personalized, allowing long-tail and niche offers to co-exist.
Looking forward, the creation of experiences will continue to be of vital importance, while we will also see stand-out, local retail concepts emerge. We must also keep an eye on the proliferation of informal markets, mostly in urban areas, and shared economy dynamics, with P2P, collaboration models, and rental concepts emerging.
At Sonae Sierra, we have been anticipating these trends and evolution by implementing new initiatives in the light of the evolving context. To create dynamic places with a sense of permanent novelty, we have developed a portfolio of pop-up store concepts to offer small businesses and start-ups the opportunity to enter the shopping center mix. In addition, we recently launched the second edition of Rising Store, a crowdsourcing retail contest for start-ups, resulting in promising new retail concepts that add innovation and novelty to our assets.
We are also focused on creating impressive shopping experiences. PromoFans® in Portugal and Spain is a multichannel promotional platform covering more than 75% of our tenants and even a higher percentage in sales terms, with more than 500,000 registered users and more than 1.2 million coupons downloaded so far.
Last year, we also launched other innovative projects like Fashion4Me in Spain and Germany to help people navigate and interact with our tenants' fashion offer through new digital features, with more than 1,000 products uploaded monthly to each shopping center website.
To build leisure and social destinations, we have developed a third-generation food court concept and we are already successfully implementing these concepts in multiple projects. This key trend looks beyond food, combining a flexible layout, equipment, and tenant mix with the right marketing program in order to create truly innovative and unique spaces.
The centers of tomorrow will be more customer-centric than ever, so we have already implemented full-service and self-service information desks. These digitally equipped resources include new service channels—with Whatsapp hot lines to support customer service. Meanwhile, family food corners and baby meal points are specially designed to offer comfort and convenience to young families in our food court areas.
Above all, choosing the right partners and building integrated teams will remain crucial in the future. We will continue to plot evolving trends to ensure that the assets we develop and manage remain the most practical, exciting, and relevant to owners, visitors, tenants, and other stakeholders as we look forward.
Follow ACROSS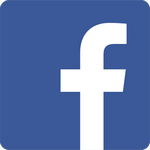 Share this article