The success of Eurovea is proved not just by still-increasing visitor number — almost 85 million in seven and a half years — but also by still-ongoing interest from tenants and brands in being a part of the project. The shopping center not yet peaked and its growth potential is obvious.
Eurovea has become not only a "high street" for Bratislava, but also a place for brands to enter the Slovak market, as Nespresso did in September 2017. The portfolio has lately also been enriched by brands like Douglas, NYX, Calliope, Khiel's, Datart, and Decathlon.
The main part of the multifunctional project Eurovea2 will consist not just of the extended shopping center but also additional parts: an underground garage, riverside apartments, two office buildings, and a residential tower. This extension will bring continuity within the urban area.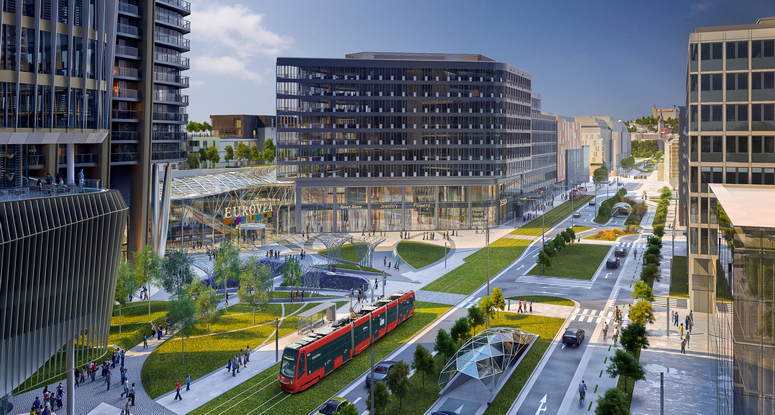 Urban landscaping and public areas
Eurovea has brought Bratislava's riverside back to the life over the years. Eurovea2 will simply support and extend what the city's inhabitants like so much already. Its design will enhance the Danube as a significant phenomenon shaping the urban environment by cultivating the riverside and supporting a wide range of leisure and sporting activities next to the river.
Residents and tourists alike can look forward to sport zones, shops, a wide array of restaurants, services, and playgrounds, and, last but not least, job opportunities in a beautiful environment.
The main idea has always been to expand, revive the center of the Slovak capital, and get closer to the Danube and actively use more of its riverside. Eurovea2 will complete, and increase the quality of, the biking interconnection along the international Danube route and create a bike point—an ideal place to relax or socialize.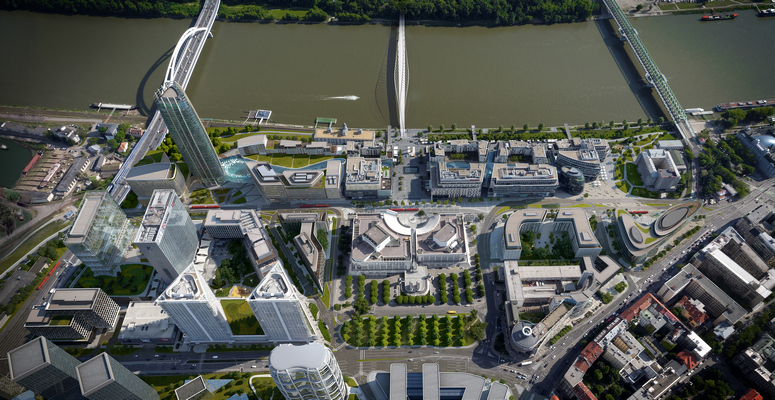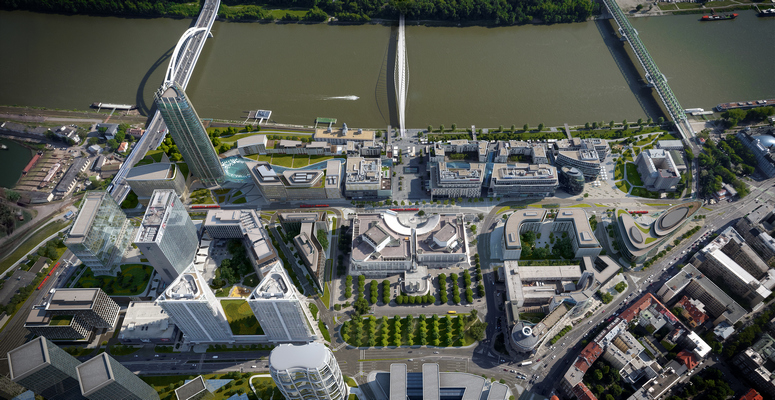 Eurovea in numbers
---
| | | | |
| --- | --- | --- | --- |
| | Today |   | After the extension |
| Shopping center | 59,000 sq m | → | 84,000 sq m |
| Riverside Park | 8,400 sq m | → | 15,000 sq m |
| Riverside promenade | 17,200 sq m | → | 23,200 sq m |
---
Follow ACROSS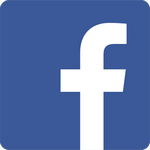 Share this article