The London-based brand COS and the American sports brand Under Armor have recently opened their first Slovak stores here, as well as the Tosca Blu premium Italian store. In addition to fashion brands, Costa Coffee and Toyeto vintage toys also opened in October. Followers of fashion can look forward to the newly-opened TAILOR MADE for premium bespoke suits, as well as Italian L'Elbolario cosmetics. By attracting such leading international names, Eurovea continues to lead the field for style in Slovakia.
Eurovea sets new visitor records
"We're delighted that so many international brands are choosing Eurovea for their first shops in Slovakia," says Oľga Hammer, Eurovea's PR Manager. "Bratislava doesn't have an Oxford Street like London or Paris Street like Prague for luxury brands, everyday wear, and sports clothes. That's why we aim to deliver an attractive range of shops to this growing centre of Bratislava to provide customers with quality services and retail." Eurovea's long-term trend of increasing footfall has been confirmed by yet another record this year: "Last month 1,255,000 customers passed through our doors, which is exactly 1,000 more than June. That's the fourth new consecutive record and represents significant success for Eurovea," she adds.
Unique brands
Our success is based on offering customers numerous leisure activities, a unique waterfront promenade lined with attractive restaurants, and a wide range of brands that are only represented at Eurovea in Slovakia – such as Baldinini, BCBGMAXAZRIA, Vero Moda, Luisa Spagnoli, TWIN-SET, Penny Black, Alizé Fashion House, Duos and Pinko. "Our retail spaces have long been fully occupied thanks to our careful selection of tenants in order to deliver both popular fashion as well as premium brands," explains Ms. Hammer. Eurovea offers visitors a unique commodity – an unrivalled atmosphere with lots of future potential: the planned expansion will bring even more leisure activities, gastronomic experiences, and unique international brands to the Danube riverside.
New quality-focused brands
COS is a fashion brand for women, men and children who want modern, functional, considered design. Since launching in 2007, the brand has offered reinvented classics and wardrobe essentials, creating pieces that are made to last beyond the season. Traditional methods and new techniques merge to form timeless, understated collections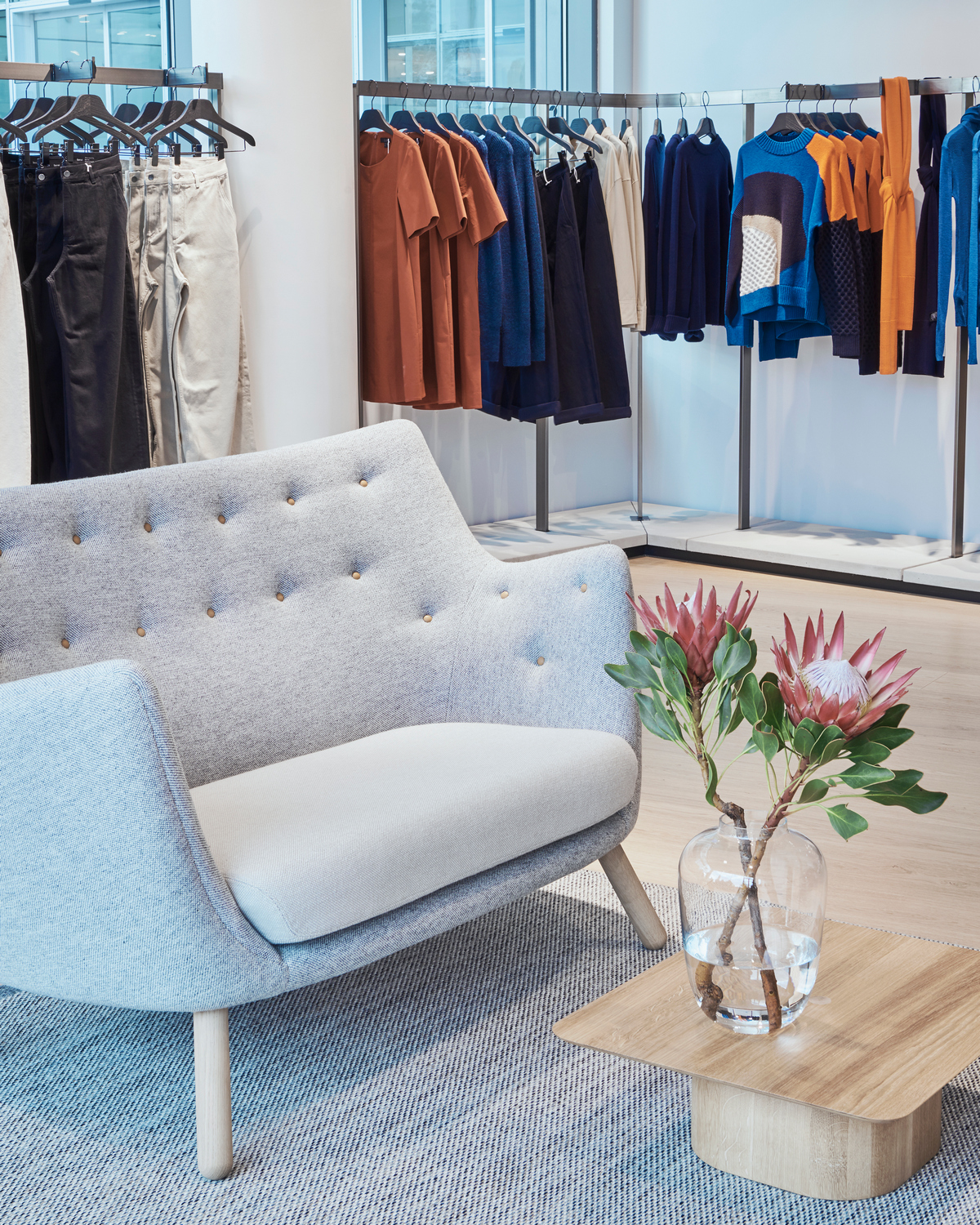 Under Armour
Under Armor has been a leading developer and retailer of branded functional apparel, footwear and sports equipment for over 20 years. The brand's global face includes Anthony Joshua (boxer), Lindsey Vonn (skier), Stephen Curry (basketball player), Michael Phelps (swimmer), and The Rock (athlete and actor). Under Armor ensures that professional athletes and passionate amateurs perform to their max every day thanks to special design and continual innovation.
Tosca Blu
An Italian quality-focused brand for leather shoes, belts, handbags and accessories. Tosca Blu heralds from Bergamo and is named after the oldest daughter of founder Giacomo Ronzoni. The brand emphasizes fine detail and quality materials through exceptional Italian design. Tosca Blu belongs to the creative company Minoronzoni, which also owns Tosca Blu Studio, #Blutoscablu, and Minoronzoni1953.
L´Erbolario, TAILOR MADE
Direct from the Italian Apennine peninsula, L´Erbolario brings Eurovea natural cosmetics based on centuries-old home formulas from Lombardy, while the Slovak TAILOR MADE brand delivers bespoke clothing, suits, shoes and accessories for men.