In order to ensure the highly diversified offer defining the district, Mobimo, owner of the place, is also very keen on maintaining and enhancing the high standard of its outdoor public spaces.
L'Esplanade du Flon is a square located in the center of the district. The setting of the 2'600 sq m plaza is ideal to welcome seasonal events. But above all, it is bound to become the new meeting point in the Quartier du Flon. Similar to an Italian "piazza", the square is bordered by restaurant terraces, sixteen trees, as well as connected public benches.
The sleek look of the public square lays in the elegant flooring (light natural stone paving, which has been chosen by the citizens of Lausanne through a public vote). Last but not least, there is also an artwork by a local artist, animating a brand new fountain.
After a little more than nine months of works and investment costs of around CHF 4 million, it is time to celebrate! Important festivities are planned on October the 5, 2017 from 6 to 10 pm. Music, dance and acrobatic performances will take place in the whole district. Furthermore, the restaurants of the district will treat visitors with a special discount on their food plates on the same day.
In autumn, the square will be welcoming again different events, which will be improved by the urban equipment, such as special new lighting. At the beginning of November and until February 2018, visitors and daily users will be able to enjoy again the famous city center skating rink.
More information on the Quartier du Flon: www.flon.ch
Follow ACROSS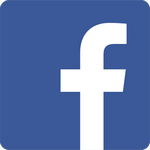 Share this article