Construction work on the project will start in early February, with completion and opening scheduled for June this year. The ECE Progressive Income Growth Fund as its owner is investing around 12 million euros in the further development of the center. ECE Marketplaces, which also operates and leases the center, is responsible for the planning and implementation.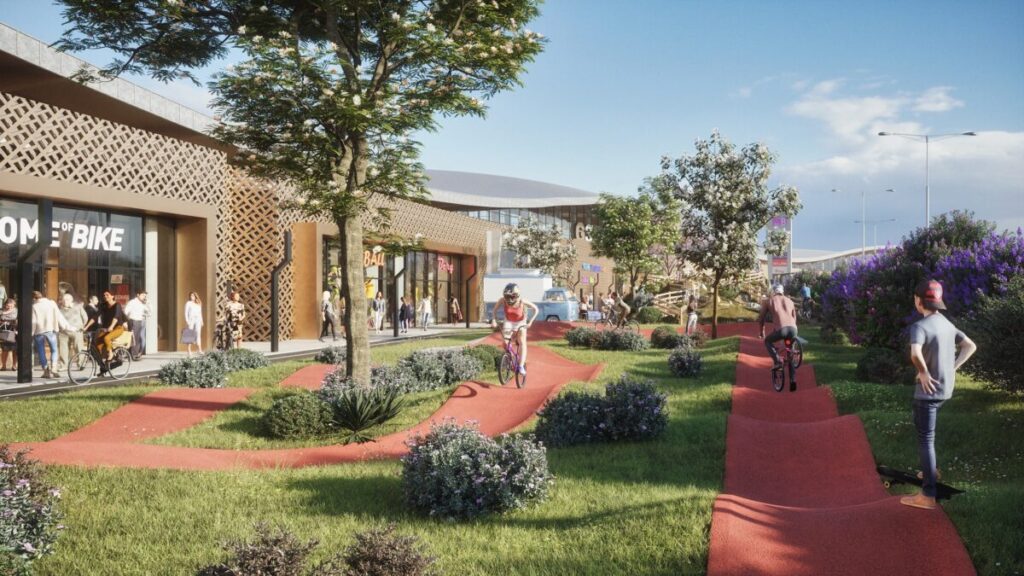 New experience offer and new tenants
The new outdoor attractions, which invite visitors to try out and experience products, will include a pump track for bikes, skates, boards, and scooters, a climbing wall, a shoe trail, bike test tracks, and motor skills and play areas for children. Additionally, ECE is further developing the center's retail offering: Retailers such as Snipes, Moreboards, and Intersport with their "Home of Bikes" concept have already been secured as tenants. An exclusive G3 Multibrand Store on the topic of sports & outdoor will also offer retailers and manufacturers the opportunity to present their brands and products without personnel and furnishing expenses.
Last year also saw the opening of a 4,600 sq m Dehner garden center in the G3 as well as Austria's first OTTO showroom. Another new opening was celebrated in December with the "Treffpunkt Baumhaus" children's land. With the further diversification of the tenant mix and the additional experience offers, the center's appeal as a shopping destination is to be further strengthened and additional customer groups in the catchment area, especially also from Vienna, are to be addressed.