BY JONATHAN DOUGHTY
As we turn the page on 2016 and reflect on what a remarkable year it ended up being, our attention turns to the new year and the work that we will be doing around the world in foodservice in 2017.
The world definitely changed last year following the outcomes of both the UK Brexit vote and the US election, but, despite all the predictions, these events haven't in any way diminished the appetite for foodservice from developers and landlords seeking to differentiate themselves from their competitors or for operators actively seeking to move across boundaries, countries, and continents as part of their expansion strategies.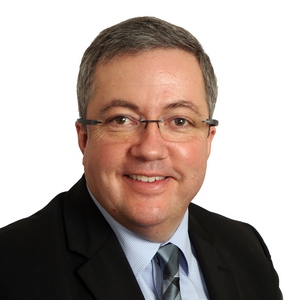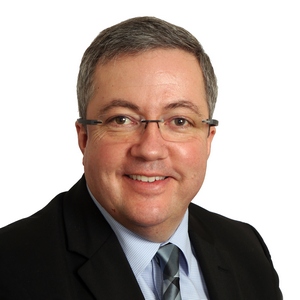 2017 will be key for our business unit in the following three core areas:
1. LANDLORDS AND DEVELOPERS
JLL Foodservice Consulting is helping to "pull the right levers" for both landlords and developers in order to make foodservice work successfully for them. The new year for us will be the turning point when foodservice in property assets is no longer simply about getting the volume and quantity of space provision right, but also about the quality. Indeed, in many cases, we expect a number of landlords and developers across Europe to recognize that they are actually overprovided for in their existing foodservice provision in certain locations. While not great news, it is now realistic to expect that a crude approach to foodservice growth will inevitably lead to over-supply.
To combat this and support these clients, we will be moving forward with our more "intelligence-led" approach to determining the quantity, location, "look and feel," type, and format of foodservice, through our continued development of detailed consumer research work. The understanding of guest spending habits on foodservice, frequency and purpose of visit, guest journey analysis, and day part analysis are methods with which we can demonstrate to our clients how they can benefit significantly from a more focused approach to master planning foodservice.
As the market becomes more and more competitive, these additional approaches, backed up by a robust methodology and local market knowledge, will help to determine the "best fit" for foodservice on an asset-by-asset basis. "Following the lead" in terms of the percentage of center GLA dedicated to foodservice space will no longer be the norm. We will be guiding our clients on the nuances of guest behavior—their foodservice decision-making processes, motivations and requirements—in order to develop foodservice that exceeds their guests' expectations. It's all about experience after all.

2. OPERATORS
We will also continue to focus our work on our enviable and growing list of foodservice operators in 2017 who quite simply want to understand the "where and how" in more detail. Which markets should they be targeting as part of their expansion programs? Should they be crossing borders to neighboring countries, growing regionally, or, for some of our operator clients, going global? Increasingly crowded domestic markets and a desire to export foodservice experiences are the driving forces behind these expansion strategies.
Once the location targets are determined, we will be assisting operators with their selection of which real estate opportunities are most relevant, provide the closest "fit," and have the most synergies with their brand values. Again, our consumer research approach will be key in helping to inform the real estate decision process.
We will be working with operators to ensure that their businesses are more profitable; more reactive to local market conditions; provide the food, drink, and experience that their guest base demands; and ensure that their transitions across boundaries are successfully implemented.

3. OUR INTERNAL RELATIONSHIPS
2017 will be a big year for our JLL Foodservice Consulting business unit. Our global drive to establish foodservice as a category across the whole JLL business is already reaping strong rewards. Our colleagues in the Agency & Broker, Project Management, Hotels & Hospitality, Shopfit, Center Management, Asset Management, Capital Markets, and Valuation teams are all seeing the benefit from mutual relationships with our "little" foodservice consultancy business, making us stand apart from our competition and delivering a complete service to our global client base.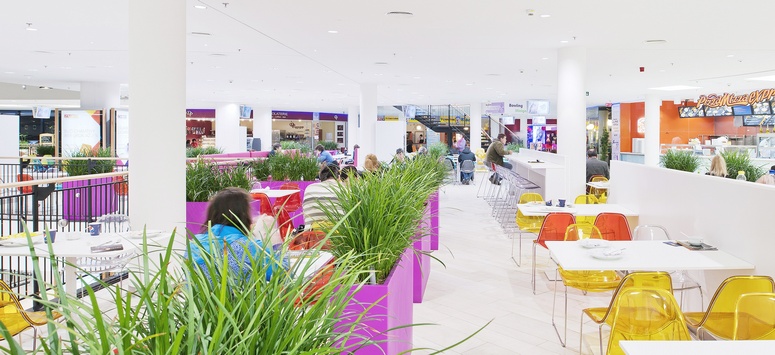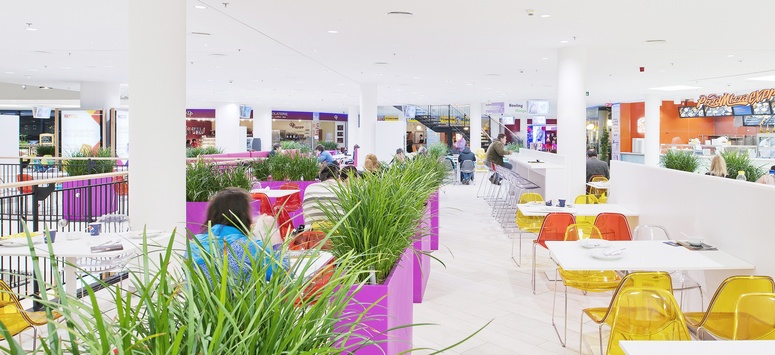 Foodservice is expanding across almost every market within the property industry and our commercial approach, experience, and relationships developed in the shopping center market over the past 25 years mean that we are in great demand to work in a variety of offices and residential sectors that, like shopping centers, are now looking to use foodservice as a "hook" to draw people in and a "net" to keep people satisfied.
With the move towards master planning, ever larger and broader mixed-use developments, and JLL's involvement in developing and delivering these strategies, our consumer knowledge from a variety of markets means that we are involved in these projects from early on, allowing foodservice to be placed at the heart of these projects.
I am pleased that we will continue to author articles for Across throughout 2017 and provide more informed, helpful, and collaborative sets of data to assist with both the management and development of foodservice. Again, it cannot be stressed enough that we are moving into a world where we are likely to see "maxed-out" capacity in foodservice provision in some property assets around Europe this year.
Understanding how to positively deal with these situations will require a new set of skills and a deeper understanding of guest foodservice habits and motivations. This intelligence-led approach will be central to the strategic advice we give to our clients, both externally and internally, in 2017.
In the same way as the foodservice market is evolving rapidly, so is our approach, which continues to develop to combine the benefits of proven methodologies with the intelligence needed to keep our industry moving forward. After all, it's all about the experience!

What is your opinion on this topic? Discuss it with us! Send your opinion to opinion@across-magazine.com !