A decade is well worth celebrating. After all, it's the Dubai Mall that turns 10 years old. It opened on November 4, 2008 and accommodated 600 shops at that time. After its final expansion stage, it now comprises 1,200 businesses.
Since January 2010, the shopping center can be reached by public transport by taking the Dubai Metro to its stop that is only 800 meters away from the center. Furthermore, the area also includes 120 restaurants as well as the world's biggest souk with 220 shops, an artificial ice rink, a multiplex center with 22 cinemas, a presentation center for computer games, as well as a supervised adventure land for children.
Designed by Emaar Properties
The Dubai Mall was designed by Emaar Properties and is part of the Downtown Dubai project, which comprises a large number of apartment and office buildings, numerous hotels, as well as newly built city district and features the world's biggest skyscraper, the Burj Khalifa, at its center. There is also a direct pedestrian connection from Dubai Mall that includes an access point to the Burj Khalifa's viewing platform.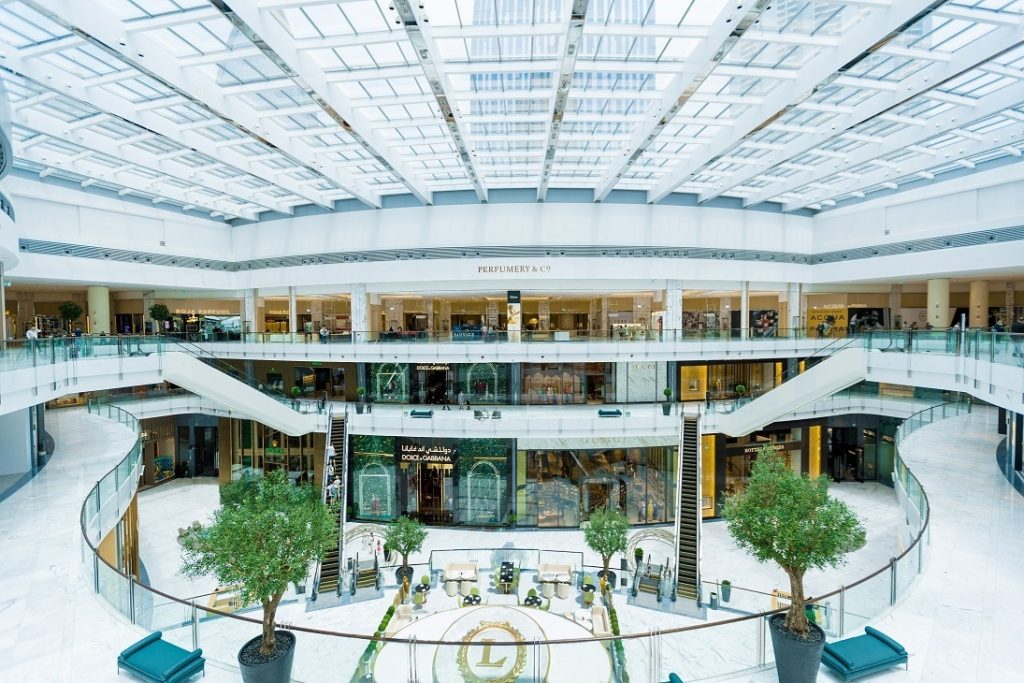 Mohamed Alabbar, Chairman of Emaar Properties and board member of Emaar Malls, says, "The economic effects of Dubai Mall are multifaceted. This shopping center not only transforms the retail sector but also creates new attractions in other sectors, including leisure, entertainment, and hospitality. Additionally, it plays a decisive role in the positioning of Dubai as a global fashion capital."
The celebrations continue until November 28, 2018. After all, Dubai Mall is one the world's most-visited retail and lifestyle destinations. It has set the record of welcoming more than 80 million visitors annually for the past four years. The festivities range from luxury fashion showcases to spectacular entertainment, plus a host of incredible prizes to win–including three apartments from Emaar Properties.
Sign up for our ACROSS Newsletter. Subscribe to ACROSS Magazine.