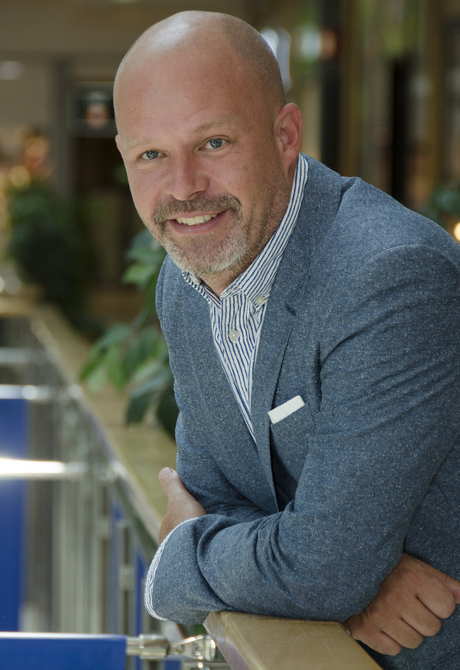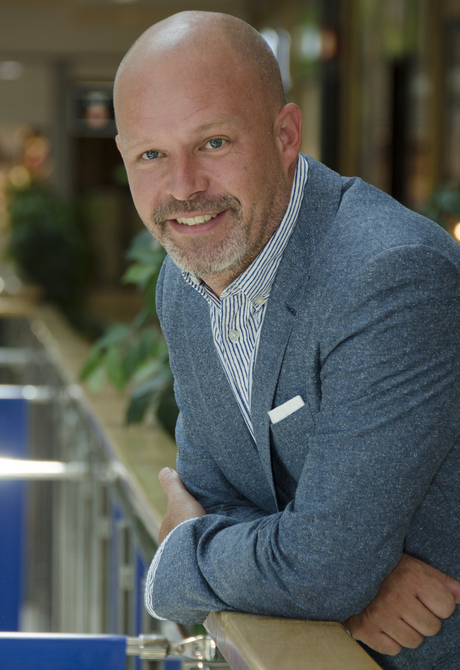 ACROSS: Architecture plays a big role at Ada Mall.
ARN WILLEMS: Yes, that's why we hired Design International in 2016, one of London's leading global retail architecture and design firms. They approached us with a concept that appealed to us.
It contains plenty of natural light, natural materials, generous open spaces such as terraces, etc., and is ideally suited to the location and its surroundings.
Together with Design International, we developed this concept further, including in cooperation with local architects and designers. Construction finally started on the Ada Mall in the spring of 2017. It has been quite challenging due to the underground conditions. We are on schedule nevertheless.
What is unique about the construction is it combines bottom-up and top-down methods. This means that it starts in the middle of the mall and proceeds upwards and downwards from there at the same time. It's extremely fascinating for me as a non-engineer.
ACROSS: The opening is scheduled for the end of 2018. What is the current status concerning leasing?
WILLEMS: The leasing process started at the same time as the construction work. We are currently in talks with potential anchor tenants and I can reveal that they are very interested. On the other hand, we don't want to rush with the leasing because we are not "only" concerned with filling the shops as quickly as possible. Instead, we value the right tenant mix and the optimal merchandise offer.
To date, we have reached agreements with Cinestar, Sport Vision, and the LPP Group. We are also negotiating with market newcomers like Forever21. Close to 50% of our GLA is currently let. It is notable that smaller retailers are showing particular interest. We will be talking with them from the beginning of 2018.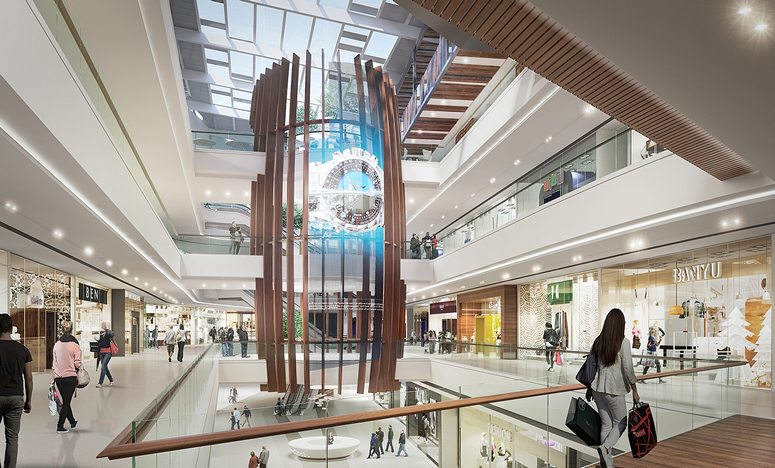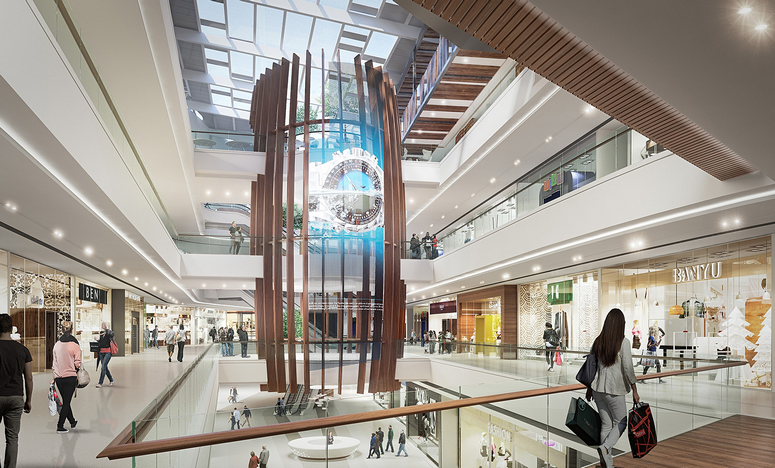 ACROSS: The main focus will be fashion, right?
WILLEMS: Yes, but with a second focus on food & beverage and entertainment. We want to score points with a unique offer, especially in terms of gastronomy.
ACROSS: Please describe this gastronomy offer.
WILLEMS: Ada Mall will have both a food court and stand-alone restaurants. In principle, the gastronomic offer can be divided into three parts: First, international fast-food providers like McDonald's and KFC, which we believe are compulsory in a shopping center. Second, there will be some casual and fine dining restaurants. The third area refers to everything else around eating, for example food stores from local providers, possibly with a focus on organic or health. This offer will be a key reason to visit Ada Mall. We consider it a magnet.
ACROSS: You mentioned entertainment. What will Ada Mall offer in that regard?
WILLEMS: A seven-screen cinema. The area will also house a restaurant and a bar. We want visitors to be able to do more than "just" watch movies there. The operator, Cinestar, is putting forward a corresponding design. In addition, the mall will have indoor and outdoor children's playgrounds.

ACROSS: Belgrade's shopping center market is quite saturated. What makes Ada Mall stand out?
WILLEMS: I do not completely agree that Belgrade's market is saturated. There are indeed several malls in the Serbian capital, such as Usce and Delta. Nevertheless, Belgrade's retail space per capita remains quite low. I also do not believe that any of the existing centers belong to the so-called latest generation. They lack design and the right offering. Against this background, we sense a great opportunity for a development like Ada Mall, which features lots of natural light and materials, outdoor terraces, etc.
Customers will therefore have a completely different experience here. They will experience more than "just" shopping. In addition, you have to keep in mind that there are some projects in the pipeline in the Serbian capital that will never open. They exist only on paper. Belgrade resembles Zagreb in that regard.
ACROSS: Ada Mall is GTC's first retail investment in Serbia. What further plans do you have in this country?
WILLEMS: It's GTC's strategy to focus on capitals, except in Poland. In Serbia, that means Belgrade. We have no plans to change that in the medium term. The local shopping center market is not yet saturated. However, if two or three projects follow Ada Mall, it will be.. So looking forward there is limited opportunity in the retail sector. We are also developing a lot of office space in the city, however. Our office portfolio is extremely comprehensive.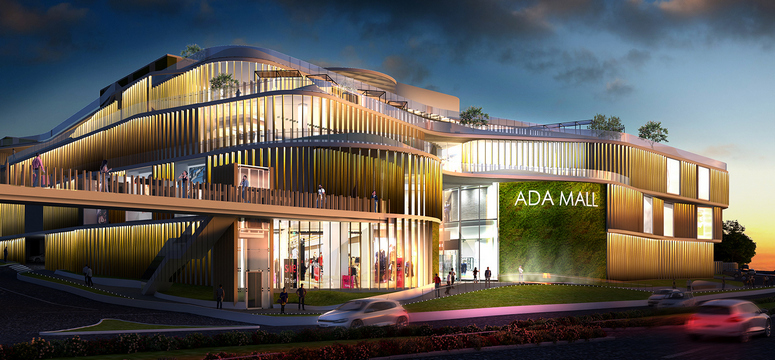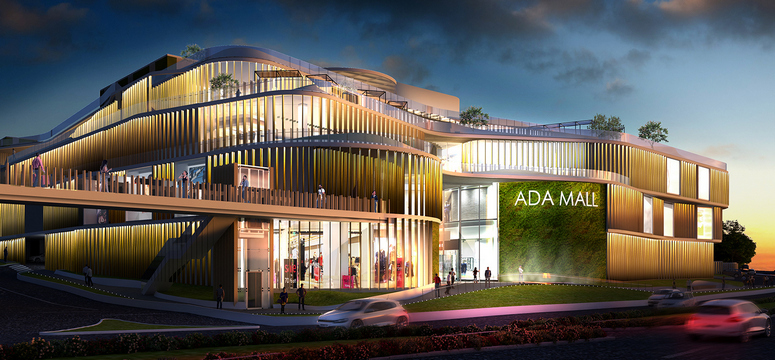 ACROSS: How would you describe Serbia's shopping center market in general?
WILLEMS: The retail real estate market can be divided into two parts. On the one hand, there is a focus on convenience. This category includes retail parks and big boxes. On the other it is about experience. This category includes latest-generation malls that not only supply a good selection of fashion but also provide leisure and food.
In Serbia, these experience malls are only possible in Belgrade and perhaps in two or three secondary cities such as for example Novi Sad. There are already ongoing projects in these secondary cities.
The bottom line is that the potential outside Belgrade is limited; excluding convenience projects like retail parks with supermarkets as anchor tenants. They work in smaller towns with at least 15,000 inhabitants. There is still great potential there, but that is outside of GTC's strategy.
ACROSS: Let's talk about Zagreb. In what way does the city's shopping-center-market differ from Serbia's and which activities is GTC pursuing there?
WILLEMS: The Zagreb market reached saturation seven years ago when Arena Centar opened at the end of 2010. It'll be two to three years before Belgrade reaches that point. I doubt that there is currently a need for further mall development in Zagreb. Nevertheless, you have to remember that many of the malls there have reached a certain age and will soon be out-dated.
They will either need to be completely refurbished or there will be on opportunity on the market to develop new retail real estate products. GTC owns a shopping mall in Zagreb, Avenue Mall, which continues to perform very well, also because we are continuously investing into the asset.
Follow ACROSS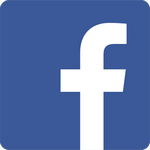 Share this article