By Ionut Oprea
Fork is a gourmet restaurant that opened on the 25th floor of Ana Tower in February 2021, after an investment of 350,000 euros, in an office building nearing hotels, office and exhibitions facilities, with numerous other residential or office projects under construction now. "Our story started by growing Balvanyos Resort from a very nice, yet underrated hotel in the heart of Transylvania, to a successful tourism story and a reference point for our entire region. But we quickly learned that a tourism success story is not only about accommodation and comfort. It's about surprising your guests with new additions and developments, about impeccable services and an undeniable relationship between accommodation and gastronomy.
The evolution of locations
This is how we started to invest time and effort in improving our F&B offer on site. Initially we created Forest, our main restaurant, then GastroLab (in CBD of the capital), our restaurant with a modern Transylvanian kitchen and a terrace. Even though the menu itself included some fine dining items, we decided to take things a step forward and opened "Fork. The Restaurant", our fine dining restaurant. Here we play with tastes, colors, ingredients, and take Transylvanian dishes to a fine dining level–everything closely linked to our extended wine list, to satisfy even the most demanding tastes.
Different views and different tastes
Ana Tower, this newly built icon in the northern part of the city, was the perfect choice. Our clients at Balvanyos enjoy the wonderful natural landscape, and in Bucharest we have this fabulous view from the 25th floor of Ana Tower, from where they can admire the city in all its splendor. At sunset, it is absolutely spectacular. Fork is the innovative combination of a traditional gourmet menu, a delightful yet modern setting, and a breathtaking view over the city", explains Andrei Dascalu, operations manager at AV8 Restaurants. Fork Ana Tower can accommodate up to 100 people in a large and stylish room and also has two private areas for board meetings and business dinners.
Office hospitality?
With an investment of 4 million euros, THE ONE is the first "office hospitality" center on the Romanian market, to be opened in Q4 2021 at the One Tower building in Bucharest. This investment belongs to a consortium of private investors, managed by Sheila (Giafer) Ionescu, a highly skilled professional with 15 years of expertise in real estate market. THE ONE will be located at the top floors and at the sixth floor of One Tower, offering its members a creative and relaxed approach to a working day: lounge, sky bar, fully functional conference rooms, concierge services, business and private events spaces, offices & working areas, meeting rooms with numerous functionalities, golf room & classes, totaling 3,500 sqm.
The first at THE ONE
This first center will be opened in One Tower, which is part of One Floreasca City, a mixed-use scheme delivered in Floreasca area. Besides the highest standards in terms of office spaces, tenants will also have direct access to Floreasca Park as well as a variety of restaurants, cafes, and concept stores. The One includes a series of multifunctional areas, which can host conferences and events with up to 300 participants, meetings, and trainings between 30-100 people, high-end office areas available for lease on short and medium term, offering its members access to diverse premium facilities such as a concierge, a sky bar, and a golf room. "At THE ONE we have created a business luxury lifestyle for business leaders, pioneers , strong entrepreneurs, and innovators. Our unique and vibrant environment is meant to elevate both the business and lifestyle of our clients. What other location could we have chosen instead of the most luxurious mixed-use project in Bucharest? It is the perfect synergy between location, quality of space, and the most spectacular view of Floreasca Lake", explains Sheila (Giafer) Ionescu, CEO, THE ONE.
Recovery in 2023?
NOR SKY CASUAL was opened in May 2017 in Romania's tallest building in – SkyTower, which was developed by Raiffeisen Property International GmbH in Bucharest. It is still a favorite option for a unique experience. It can accommodate 220 people on 900 sq m. The NOR menu is inspired by the most famous cuisines in the world but is attentive to local preferences. The recipes are built on a relaxed note, seeking to provoke the imagination of guests through original ways of plating and bold combinations of tastes. "It goes without saying that people are eager to socialize and want to spend special moments in their lives with their loved ones, and we are more than happy to can give them this unique experience of being tall in these times. Although the closure of restaurants was a very difficult period, both for us and our guests, we have new strategies to bring them back. With the return to normalcy, we notice that people are starting to return to their offices. For us, this means an increase in the number of reservations, because Nor Sky casual is recommended both for organizing business lunches and for relaxing at the end of a work day, or a romantic dinner at sunset. We expect to recover from our pandemic-related losses by 2023. However, we want the Floreasca / Barbu Văcărescu area to resume its development course, which makes a future investment of this kind viable", states Radu Dumitrescu, CEO at Stadio Hospitality Concepts.
Beside NOR, his company took over 18 Lounge, at the 18th floor of City Gate South Tower in early 2020 (the office complex City Gate comprising two office towers and retail spaces is an investment of GTC in Romania at Casa Presei area). Since 2018, they have also been managing "Cismigiu – Bistro la Etaj" at the top floor of the Cismigiu Hotel, near the Old City Center. 18 Lounge was opened in 2011 and can host 130 people offering an international menu. "Given the rapid increase of vacancies, we believe that the real estate market in the office segment has been severely affected and continues to be, even after some of the restrictions were lifted. At the time of reopening, this aspect was an impediment for HoReCa, in areas such as Casa Presei and Barbu Văcărescu, because these spaces are mostly surrounded by office buildings, but we did not lose hope. We are now at a point where the number of vaccinated people is increasing, which leads to more security for tenants and allows employees to return", concludes Radu Dumitrescu.
New views of the Palace of Parliament
In 2020, the Romanian hospitality group APX Hotels opened Union Plaza Hotel & Skybar, in the vicinity of the main boulevard towards the Palace of Parliament (House of the People, second largest administrative building after the Pentagon) in Bucharest. They integrated Amethyst Sky Bar & Restaurant–contemporary, uber-chic and in a class of its own–to offer a total sensory experience from the ambiance and the views to the dining and the music, with stunning sunset views and nightlife vibes to be enjoyed with some of the best high-end cocktails and beverages.
The group plans to open 4 more hotels in Bucharest between 2022-2024, after its launch in 2018 and opening 6 properties in 3 years, focusing on boutique properties, with 20 employees in 2018 and now having 230 employees. "We believe our mission is to create engaging, impactful environments and meaningful experiences that connect people and places. And be recognized as the company that manages the finest hotels. We create properties with enduring value, using superior design and finishes, and support them with deeply ethic personal service", states Mariuca Cristea, Chief Strategy Officer for Apx Hotels Group, announcing 205 rooms in 2021 and 600 rooms for 2022/2024 in new projects.
Taste for innovation and transformation
"Culinary innovation is the most important strategy that we have: we want to become the main fine dining destination in Bucharest. There are not many restaurants of this kind in the city, and this is why we think we have a great opportunity here. We all had a difficult year, and we believe that the people of Bucharest want to go out as often as possible, now more than ever. They want to try new things, new places, new experiences, and we will be waiting for them with a unique approach to gastronomy: A fine cuisine menu where you will find many seafood dishes, including our signature dishes, slow cooked octopus and grilled Brittany lobster, pasta with a twist, or grain-fed Wagyu rib-eye from Uruguay, but also a fine selection of desserts reinterpreted in the Fork style, including strawberry soup and lavender tart", states Andrei Dascalu, operations manager at AV8 Restaurants.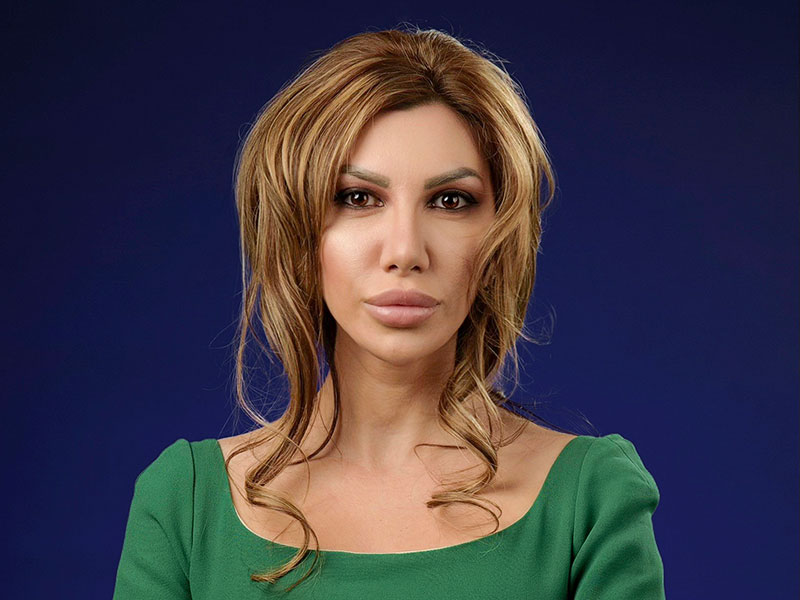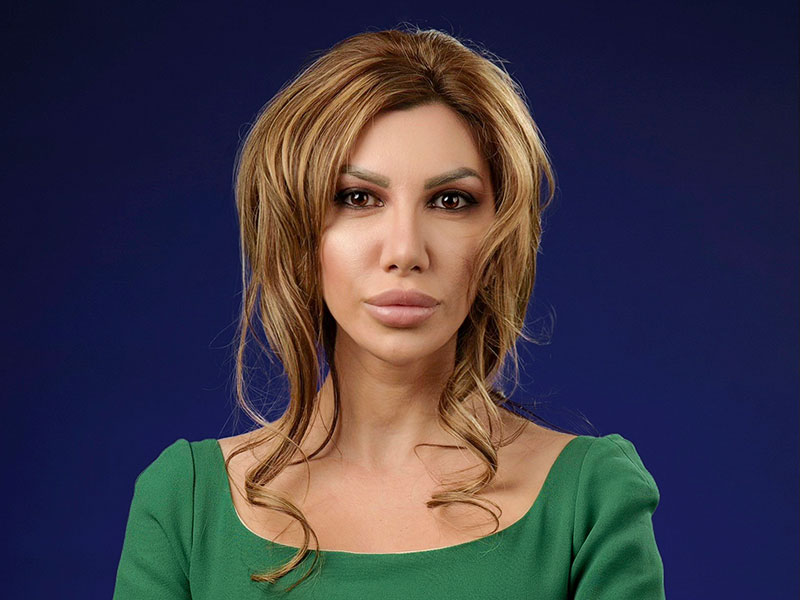 "The traditional approach of asset management, office spaces as well as other services such as flex offices has shifted to accommodate new waves of mobility needs. It starred a few years ago, but now with the pandemic, flexibility is key. The era when companies relied on space allocation metrics to identify the amount of space needed per employee and to balance the number of workstations has ended. We see how tenants from various industries are looking for innovative ways to respond to the demands of their employees. Words like comfort and safety are changing the spaces' design and utilization. The office space has to be flexible and adaptable, while offering privacy, individuality, and customization with reduced footprints, in order to provide a more efficient use", advocates Sheila (Giafer) Ionescu, CEO, THE ONE.
"We like to keep up with technology. We use customized operating software for each department. We have also decided to digitize everything related to the reservation system with the Restograf application, which allows guests to make online reservations easily and quickly. We also implemented "STADIO", an app to bring satisfaction and loyalty to our guests who choose to dine at our restaurant. The system is interactive, each payment generates Eatcoins that guests can use to pay for future notes", explains states Radu Dumitrescu, CEO at Stadio Hospitality Concepts.