By José Falcão Mena
Still one of the most interesting frontiers in continental Europe, positive growth dynamics, an evolving political situation and an appetite for modern consumption have increasingly attracted international names to the area in recent years.
Developers must do their homework and realize that, while Europe's emerging markets have several qualities in common, they are not homogenous. As well as being differentiated by market trends and saturation rates, some territories, such as Poland, have matured more rapidly and are beginning to present fewer opportunities for developers hoping to claim a first-mover advantage.
One example is Romania, which is still one of the most exciting markets in CEE and was the EU's top growth performer in 2016, again registering a GDP increase of 4.8%. With that figure expected to grow, it's not surprising that many developers are asking themselves how they can get in on the act.
The average penetration of shopping centers in Europe is currently 260 sq m of GLA per 1,000 inhabitants, but for some of Europe's emerging markets, the index shows that there is still an opportunity to develop high-quality shopping and leisure concepts in several cities, especially for modern and urban formats.
Sonae Sierra identified potential in CEE for providing development services on ambitious projects like ParkLake in Romania and Eurovea in Slovakia. Both projects represented different challenges on an architectural level that we needed to anticipate and respond to in the most efficient way. At ParkLake, we've designed the shopping center from scratch, while for Eurovea, we oversee both refurbishment and expansion of an existing asset.
For ParkLake, we needed to create a project that suits the needs and desires of the consumers and that belong to its surroundings, which is always a challenge. We deepened the local connection with a themed approach to the architecture based on Romanian heritage, featuring a large, natural skylight and stunning terrace with views over the surrounding park. The center's green area can be used for leisure pursuits and there are additional recreational spaces and open-air entertainment facilities.
Great design is all about details to provide a better costumer experience, so everything, from seating areas and food courts, down to the toilets, was carefully planned. After planning comes execution. Our vast experience in project management allowed us to ensure quality and complete the project on-time and on-budget, while smoothly and efficiently coordinating the construction site. During the development phase, we had up to 2,000 employees working on site.
As for Eurovea, the challenge was to work on an existing asset already in operation, merging it with the new mall and providing a truly integrated concept and experience. In this case, we already had a direction and something to base our inspiration on. The result will be a modern twist on the original theme.
These are just a few examples of how we at Sonae Sierra are actively helping our clients to add value to their existing shopping center and mixed-use real estate investment portfolios, not only in CEE, but also in other geographies like Germany, Italy, Portugal, Spain, and Africa. In fact, as service providers, we're always on the lookout for new and exciting opportunities and we believe the CEE market displays extensive potential for a diverse set of institutional investors, namely for refurbishments and expansions like Eurovea.
Follow ACROSS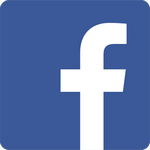 Share this article