On April 5, 2018, one of Sweden's largest real estate investment companies, AMF Fastigheter launched its new retail concept in the heart of Stockholm's Mood district, The Lobby. The new model, which is the next generation of the retail pop up, boasts a plug-and-sell format which gives online brands access to all they need to "set up shop" physically – from staff, to new technology and access to a captive consumer. It will also provide a facility for technology companies to trial new technologies and products with established retail brands derisking the development process. Deloitte Digital is one of AMF Fastigheter's main partners in this which will help drive and build retail innovation for The Lobby.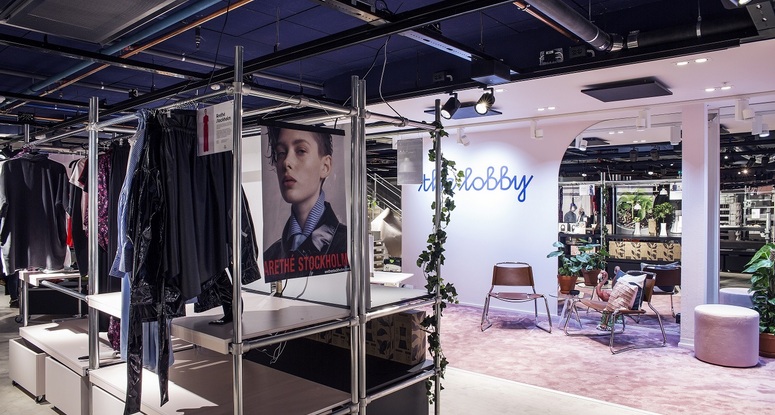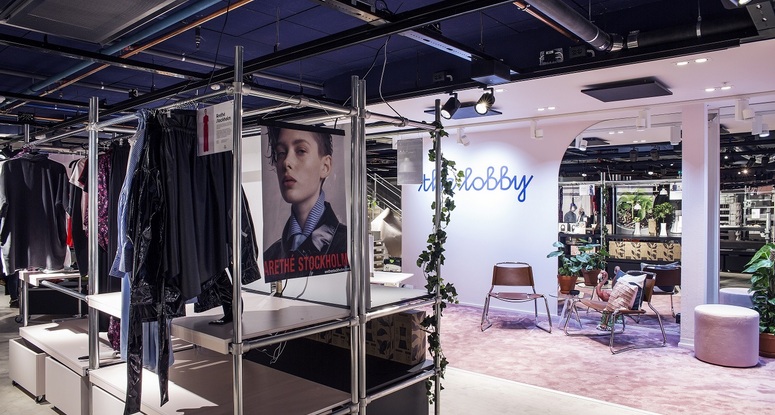 The Lobby is where innovative retail solutions for the future are put to the test and offers the potential to reinvent the way retailers drive their businesses, stay relevant, and add value to their customers. It aims to bridge the gap between online and offline reflecting the ever-changing dynamics of retail. It shines the spotlight on the entrepreneur of the future and AMF has teamed up with Glad Stad, the organization behind Hornstulls Marknad, to source up-and-coming brands, entrepreneurs, creators and designers get the opportunity to showcase themselves. Over 40 different brands, some of which will be making a debut in Sweden, have already signed up to take spaces ranging from a shelf up to several square meters.
Short flexible leases
In conjunction with the opening of The Lobby, Volvo Cars will temporarily relocate its studio from Kungsträdgården. It will also accommodate several larger brands. For example, The Laundry Spa Electrolux that invites you to a clothing spa and the cosmetic chain KICKS that offers visitors a quick makeup/touch-up. These will sit alongside upstarts like Norwegian Rain and Horizn Studios. The Lobby will also have a Cava bar and a delivery point for ordered products. One of the innovations is that it will regularly be updated with new content, like lifestyle warehouse, with retailers on short flexible leases to enable various retailers to come and go on a rolling basis.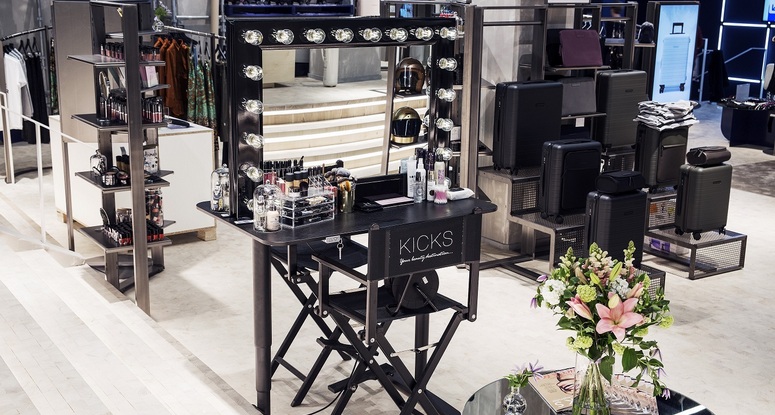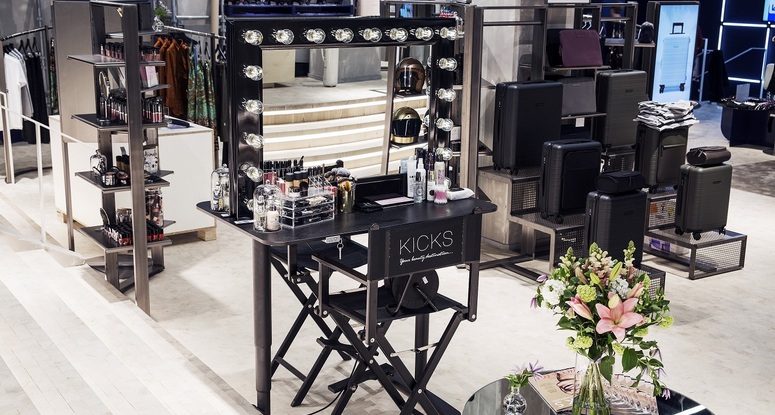 "We have seen a great interest from retailers, consumers and tech companies for The Lobby and this demonstrates that we have created something that was previously lacking, and something which will survive the digital age. We have created a test lab where we, together with brave and innovative brands, will develop the marketplace of the future," said Annelie Gullström, Business Development Manager at AMF Fastigheter.
"As one of Sweden's largest property investors and developers, and owner of some of Stockholm's largest shopping centers, we need to be at the forefront. We were early with identifying the need for good customer experiences through incorporating restaurants to the shopping centers. With The Lobby we have taken a step further and created a place where shopping and experiences are combined. Our long-term aim is to incorporate the concept into several of our shopping centers as we learn and prepare for the future of retail," added Mats Hederos, CEO, AMF Fastigheter.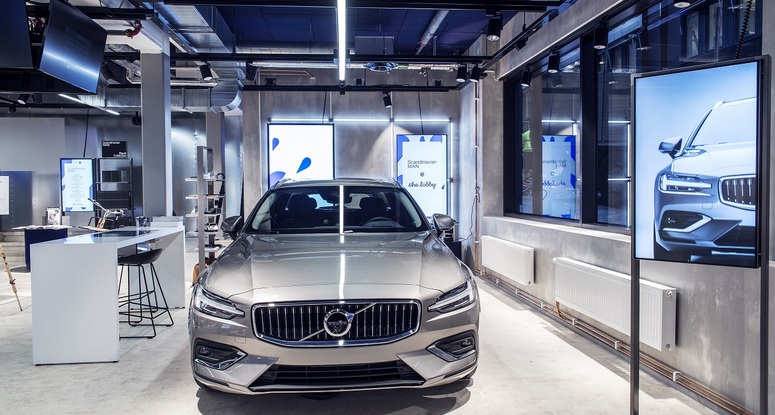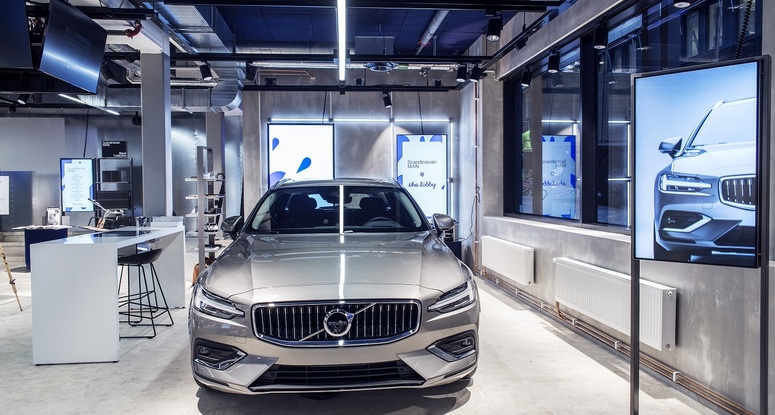 Nespresso and Tesla at the "Mall of Switzerland"
The pop-up train keeps on rolling–not only in Sweden but also, for example, in Switzerland. When developer Freo opened the Mall of Switzerland in November 2017 near Luzern, they deliberately focused on this retail format. At this mall, pop-up stores give a few tenants the opportunity to test the shopping-center and its location. The car company Tesla and coffee producer Nespresso have already taken advantage of this option.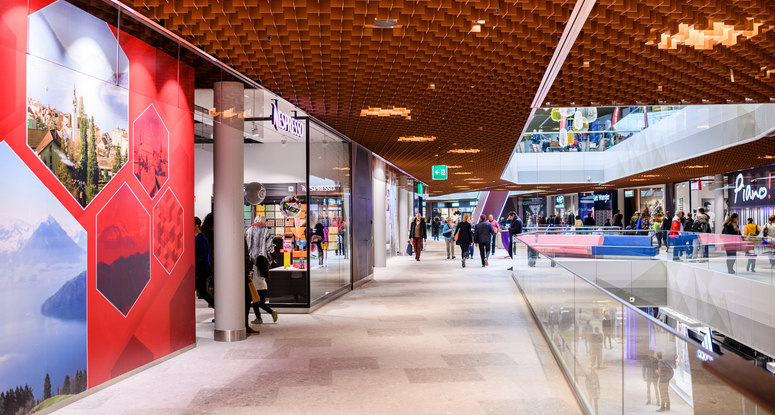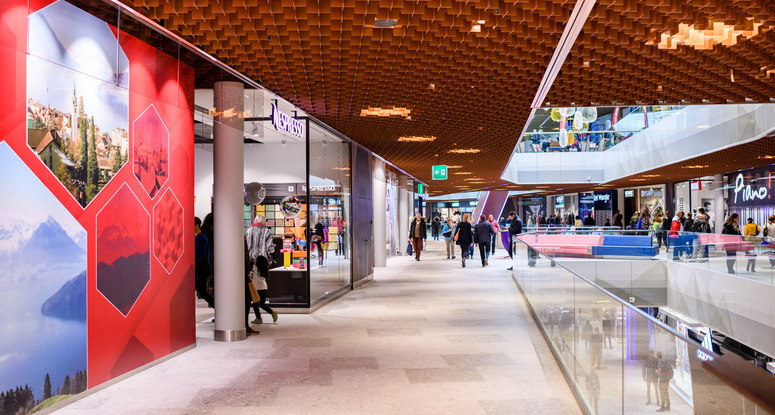 From Switzerland to the UK, where Landsec's "Trinity Leeds" in Leeds celebrated its 5th anniversary on March 21, 2018. Having established a reputation as a launching pad for new retail innovations and leisure concepts, the mall is now widely regarded as a natural destination of choice for international and domestic brands, outside of London. Pop-up areas are definitely part of the mix here. Besides permanent restaurants, the shopping center's "Trinity Kitchen" consists of a rolling cast of leading street food pop-ups.
The Indian street food from Pavs Dhaba, Malaysian cuisine from Dapur Malaysia, and a premium burger offering from Wagyu Lookin' at?, a British street food awards' finalist for the past three years, were all at the mall around its 5th anniversary. Any way you look at it–developers keep working with pop-up areas. Certainly not least to give online brands the opportunity to give stationary retail a try. However, other sectors–like car companies or restaurant concepts–seize the opportunities provided by this retail format as well.
---
Sign up for our ACROSS Newsletter. Subscribe to ACROSS Magazine.
---