"Since the opening of the first construction phase in December 2007, we have seen steady growth in visitor numbers and increasing sales every year and are also fully let. This means that we have the ideal prerequisites to start with the next expansion," explains Stephan Schäfer, Managing Director of the operating company Outlet Centres International.
On the east side of the center's premises, where a temporary visitors' car park was located, the third stage of expansion is now being built, with 20 more outlet stores as well as a two-storey underground car park with more than 500 parking spaces. The construction phase starts with earthwork and the digging of the underground garage, which is excavated up to 5m below the walkway level. Building company Bauer Spezialtiefbau was commissioned with the digging of the construction pit and will be excavating tens of thousands of cubic meters of earth masses in the coming months.
"We are delighted that our third construction phase is now starting," says Center Manager Michael Ernst, "With the expansion we are once again creating approximately 200 new jobs in sales, catering and services, and we also see this as a clear signal that with the Designer Outlets Wolfsburg we are committed to Wolfsburg as a business location and will continue to strengthen the city as a supraregional shopping attraction."
Since a part of the street An der Vorburg between the police station and the center must be blocked during the construction period, the center provides a separate alternative parking lot east of the Berlin bridge next to Autoplus in Maybachweg for its visitors.
"In the autumn of 2018, we want to disclose which brands are coming to Wolfsburg. As always we will communicate this just before the opening. What we can say at the moment is that some of our visitors' most desired brands will be among them," says Michael Ernst.
Follow ACROSS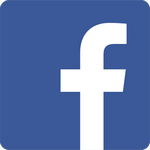 Share this article